Last year, as you can see below, we got to speak with Saygus about their new V2 handset. Tim Rush, their VP of Public Relations, showed me their engineering samples as they sought to create a really high-end phone for the slightly more geeky customer, like myself.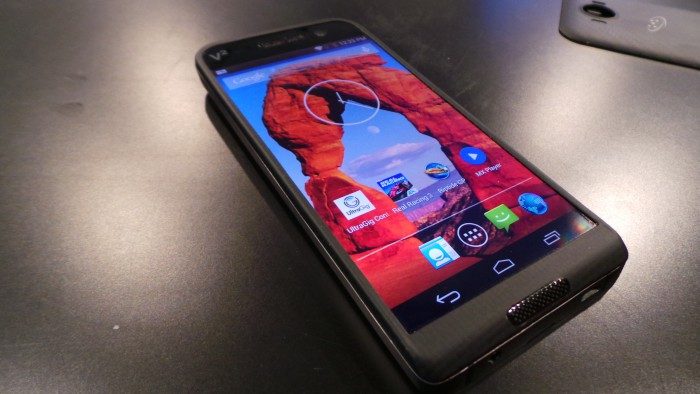 Packing a massive 320GB of storage (64GB on-board and two 128GB microSD cards), you can safely carry around enough pictures and video to keep you entertained for quite some time – perhaps a few DVD's too.
Now the company, blaming "differences" between one of their manufacturing partners, is stating that the delayed V2 handset will be arriving in Q1 of this year, which basically means before April.
Details: We hoped to ship in February, but the Chinese New Year eats up a couple of weeks then. Our CES 2016 projection of 'Q1" appears safe

— Team Saygus (@Saygus) January 18, 2016
If you want to see the phone in action (remember, this was from last year and this is an engineering sample), have a look at the video we recorded at MWC…
The Saygus V2 is powered by a 2.5GHz quad-core Qualcomm CPU and has a 5″ Full HD 1920×1080 screen (445ppi), a 21 megapixel rear camera, 13 megapixel camera front, 3GB RAM, GPS, sensors, 4G connectivity, dual-band WiFi (2.4Ghz and 5Ghz) plus NFC, Bluetooth 4.0, an IR transmitter, 3.5mm audio port, 3100mAh battery and wireless charging.
More detail below, including further specs and additional video..