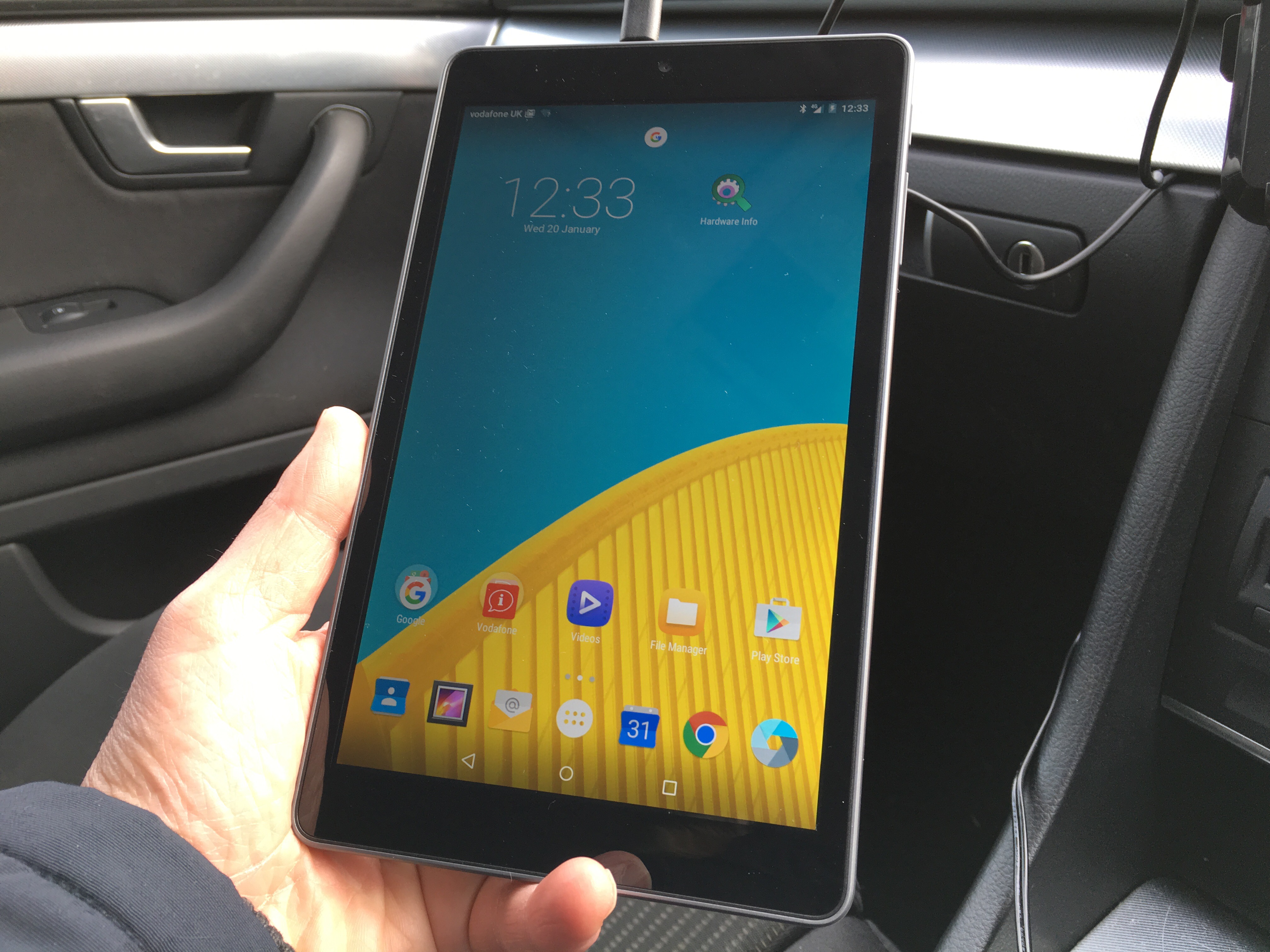 Finding a good, cheap Android tablet can be a hit-and-miss affair at times, but we're lucky in the sense that we already have one of these newly-announced Vodafone Tab speed 6 tablets right here, and you can read our thoughts on it tomorrow when the review goes online.
This is an Android 5.1.1 tablet packing an 8″ 1280×800 IPS screen. It's powered by a 1.3GHz quad-core CPU and has a 5 megapixel rear camera with a 2 megapixel up front. It'll accept a microSD card and a Vodafone 4G SIM, so you can get online virtually anywhere too.
Here is our overview video so you can see it in more detail…
£125 will get you the device on pay as you go (including 6GB of data valid for up to 30 days), or you can go down the contract route and pay £16 monthly for 3GB of data. It has 1GB RAM and 16GB storage on board.
Get more information in the press release below, and don't forget to check back in tomorrow for the full review.