This is a messaging app which has become hugely successful. Most have installed it without considering the tiny cost which is levied after a year of use. Even with that cost, it's still way cheaper than sending video and pictures through MMS.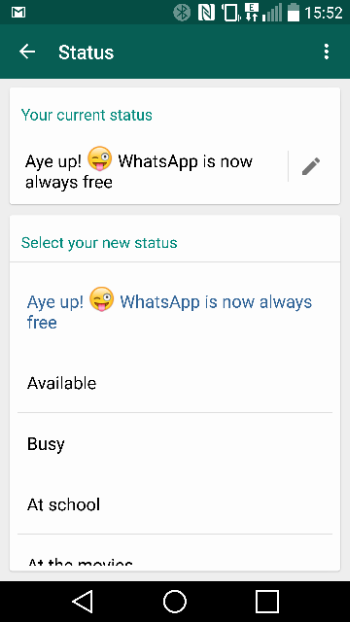 Now the owners of WhatsApp, a small outfit called "Facebook", have revealed that the 69p per-year charge is to be removed. If you just paid then you won't be getting your money back, but then again, it's only 69p.
The company said that they've removed the tiny fee because some users didn't have credit or debit cards and they were worried about losing contact with friends and family.
The company has over a billion users now and maintains that adverts will not be shown. It looks like they may introduce "recommended companies" to users ..
We will test tools that allow you to use WhatsApp to communicate with businesses and organisations that you want to hear from.
Head to WhatsApp.com to get your fix. If you want to know my thoughts on this app, head to my earlier feature.