Back in December, we put up a thorough piece on the future of Digital Pay as it relates to our day-to-day purchasing habits. Much of the discussion was dedicated to online shopping and the habits we form buying goods on the Internet. But the advent of Digital Pay in brick-and-mortar store locations was also touched on, and it's this aspect of the discussion that I want to continue in this post.
As it relates to in-person store locations (as opposed to online retail), Digital Pay is often referred to instead as "contactless," which is a literal description of how the payments work. Where contactless pay is an option, you can simply hold up a mobile device—be it a phone, tablet, or now even a smart watch—and have your screen scanned to transfer funds to, effectively, a digital cash register. But as mentioned in our previous article, we only make about one of every 10 payments via contactless methods. This is due to a lot of reasons: some of us don't fully trust Digital Payment methods, and some of us simply haven't made the adjustment or downloaded the necessary apps and programs to take part. But it's also because a lot of businesses are only beginning to adopt tools and methods that can help with accepting Digital Pay.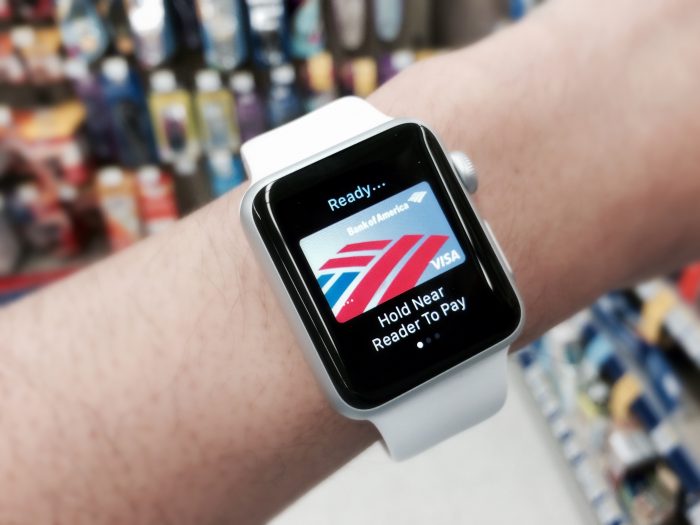 So what exactly is it going to look like when more businesses do adopt such tools and methods? Or, more specifically, what should you keep an eye out for as a sign that a store, restaurant, etc. you frequent is making the transition to Digital Pay and contactless methods?
In my own experience, the clearest sign of a transition to Digital Pay is not a literal sign (for instance, proclaiming "We Now Accept Apple Pay!"), but rather a remodeling of sorts, and a change in the actual design of a storefront. Specifically, I watched recently as a Panera Bread in my neighborhood underwent a total renovation that was designed to improve the seating area and streamline the layout, but which also involved the total elimination of the front register area where I used to order. Instead of this counter, the store now has a sort of register bank where customers can input their orders on touchscreens and then pay, either by swiping a card or by contactless payment methods such as Apple Pay. They then simply take a number, head to a table, and wait for food to be brought out.
The stark contrast between how the store is now and how it used to be illustrates that a shift to Digital Pay won't always mean a simple change in how a transaction is made at the counter. It can actually account for a total shift in the way in which a store operates. Businesses have begun to take advantage of mobile card machines and contactless technology because such tools can serve customers in seconds. But to fully take advantage of that added convenience, some stores and shops will look to eliminate the entire process of waiting in line and approaching a cash register or payment counter. In other words, using the Panera example, I could still be waiting in line, ordering my meal vocally, and then holding up my phone to pay, rather than producing cash or swiping a card. This would theoretically save a few seconds' time. Instead, I'm waiting in shorter lines (the register bank accommodates m
ore customers than the old counter did), typing my own order in rather than speaking to someone who then has to do the same thing, and then holding up my phone to pay. Ultimately, contactless technology saves some time on its own, but the redefined store experience that can follow has a greater impact.
Aside from significant restructuring of a store experience, however, there are also smaller signs that indicate when businesses are making the transition toward Digital Pay. These smaller signs are more akin to the literal signs I referenced previously. Rather than the Apple Pay-related stickers that now appear commonly in store windows or at card swiping machines, the bigger indications will be the more inclusive ones. Specifically, there are several alternatives to Apple Pay that allow users to opt for digital payments without requiring an Apple device. Samsung Pay and Android Pay in particular figure to factor in more significantly in the coming year or so, and when you start to see businesses accepting these as well as Apple Pay (and potentially even Bitcoin), you can take it as a clear signal that a shift is underway.
The best way to prepare for these changes as a consumer is simply to stay ahead of the curve as best you can. The adoption of Apple Pay or a similar service is really all you need to be able to conduct Digital Pay transactions if and when they become available at stores in your area. And in the meantime, you can of course continue to use cards and cash for ordinary payments. Remember, as of now only about one in 10 of our in-person transactions are done via contactless technology, but this number is almost certainly going to go up. If you're prepared for the changes, you'll be able to take advantage of new levels of convenience as soon as you see your own area stores and businesses shifting over.