Unusual title, but the new iOS 9.3 has moved with the times and is thinking about you.
The latest update incorporates a new mode called "Night Shift", which helps to reduce the exposure to blue light. The latest reports from health experts have recently stated that looking at your mobile before you go to sleep, can effect how you sleep. The new mode uses the devices GPS and clock to determine when the sunset is in your particular part of the world. "Night Shift" will alter the 'warmer' of the colours spectrum and revert back when you get up.
Apple have identified updates in terms of Touch ID and PIN-Protected. notes.CarPlay add-ons are the next noticeable updates with new "nearby" features. This feature notifies the user when restaurant, petrol stations and other services close to a driver's location.
With the push from Apple to get more iPads into businesses and public sector environments, iOS 9.3 has a number of features they hope appeal to schools and administrators.
A new administration console helps schools create individual Apple IDs for teachers and students instead of using their personal accounts, create course materials and prepare iPads for mobile device management (MDM).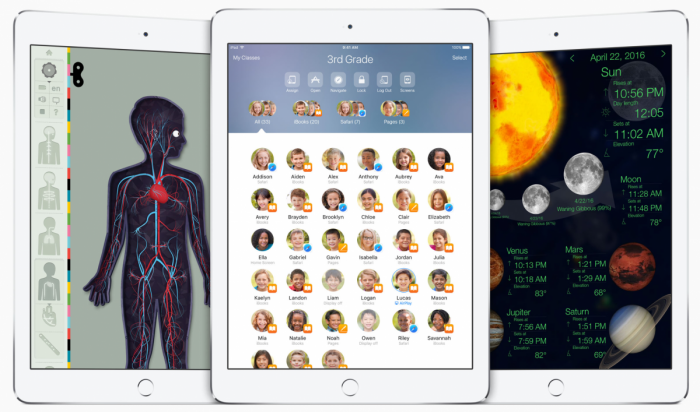 Students can log into any iPad with an Apple ID, a feature not yet available to consumers, where they can access the same information and pick up where they left off. Teachers will also have a new 'Classroom' app that lets them see what pupils are doing, share work on the big screen and lock certain apps.
Bad news – iOS 9.3 is still in beta mode but available for download, watch this space for the full release.