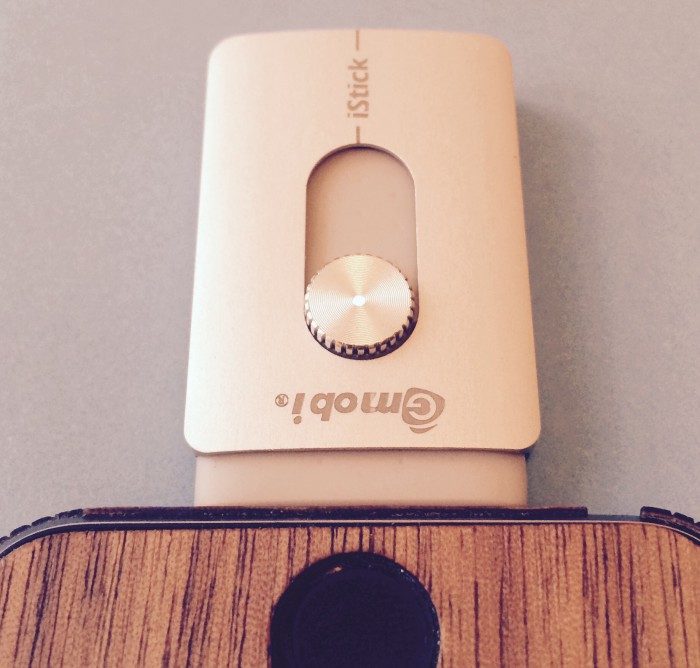 When I reviewed the iStick back in June, while the software needed a little refining, I could clearly see the benefit of being able to copy media from an iOS device to a USB-equipped memory stick.
However, the recent Apple update to iOS9 stopped the iStick from working with no obvious fix available.
We reached out to the UK Distributor of the iStick for help, and they  provided a guide for resolving the issue on a Windows OS based device.
The instructions are as follows:
Create a new folder on your Desktop (called iStick update).
Double click on the following link:  https://www.dropbox.com/s/n5bzu5mks1d02f5/Gmobi%20iStick%20Update_V010.zip?dl=0
Click 'Download'.
Click downloaded folder 'Gmobi iStick Update' and the screen below will open.
Close the Dropbox screen (behind this screen).
Using the left button on your mouse, one at a time, click on each of the files and drag and drop them into the new folder (iStick update) that you created on your Desktop.
Insert your iStick into a PC USB Port and wait for your computer to detect it –DO NOT REMOVE YOUR ISTICK NOW UNTIL PROCESS IS COMPLETE!!
Now click on the file you created on your Desktop (iStick update) and the screen will show below:
Click on the Gmobi iStick Update.
Another window may open – if it should, click 'Run'.
The window below will open.
Click the Browse button.
This window below will now open – you can either double-click the F-ISTICK PRO file or click and then click open.
Click on Update F/W Button and wait for 30 secs or so (it may look like nothing is happening – PLEASE BE PATIENT).
Wait until the window shows PASS in Green as show below. DO NOT REMOVE THE iStick until this Status Area shows PASS.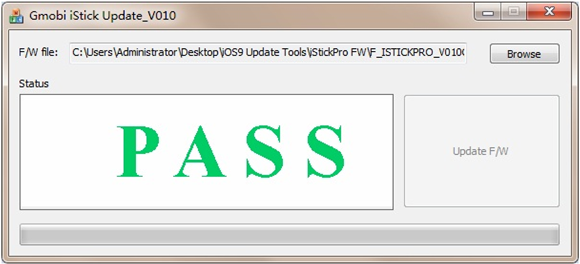 Your firmware update is now complete.
When inserting your iStick into your IOS Device, it may try to download an updated version of the APP called iStick Pro.
It's possible that this process won't work for all models of the iStick. If it doesn't for you, then contact [email protected]
Hope it helps anyone who got the iStick as a Christmas or birthday present over the holidays!