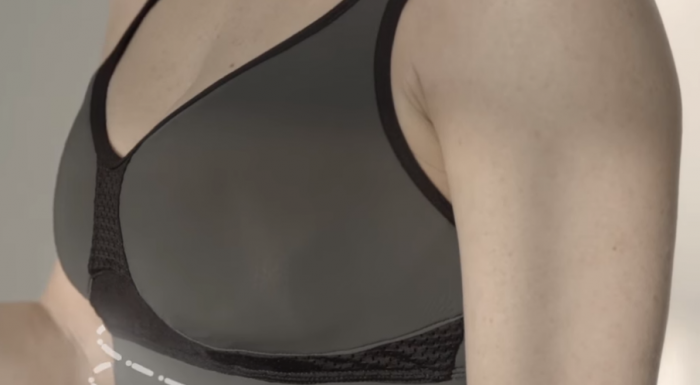 We're used to seeing wearables here at Coolsmartphone, but intelligent underwear isn't something we've seen or, errr, handled as yet. This a bra. A ladies bra which will track your breathing, your steps, the amount of calories you've burned up and your heart rate.
Whether it would work on my moobs is another matter. Anyhow, this is going to be available shortly on the OM Signal website and the people behind it have had to work hard on the actual design. It's the fact that this is a sports bra and most women actually choose the wrong size, plus the company has had to work on making this stretchy with adjustable straps.
The OMbra, which comes with padded cups, also comes with the OMrun technology – letting you track your runs along with distance, pace, breathing, efficiency plus much more.
You can sign up to be notified of the Spring launch.
Get further details below.