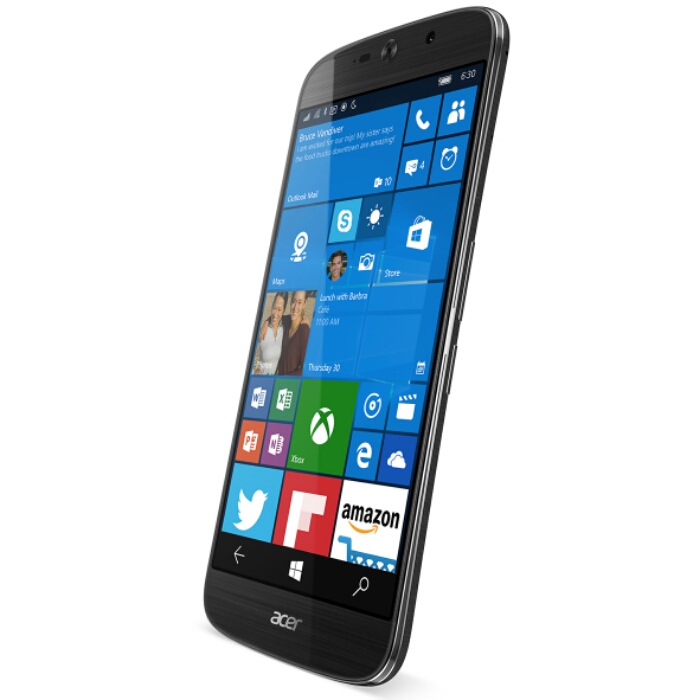 We first saw this phone being discussed way back in September at IFA, but at that time we were unable to get any hands on time. Now that it is official we can bring you the specs of the phone and it looks good.
Specs
Operating system- Windows 10 Mobile Processor- Hexa-core Qualcomm Snapdragon 808
Display- 5.5-inch AMOLED at 1920×1080 (Full HD) resolution with 2.5D Corning Gorilla Glass
RAM-/3GB
Internal storage- 32GB
Rear camera- 21MP f/2.2 dual-LED flash
4K video recording
Front camera- 8MP f/2.2 wide angle
1080p video recording
Connectivity- 802.11ac Wi-Fi Cat. 6 LTE
Availability-
From February 2016 (EMEA), other regions to follow
Price- €569
Other- Continuum support, USB-C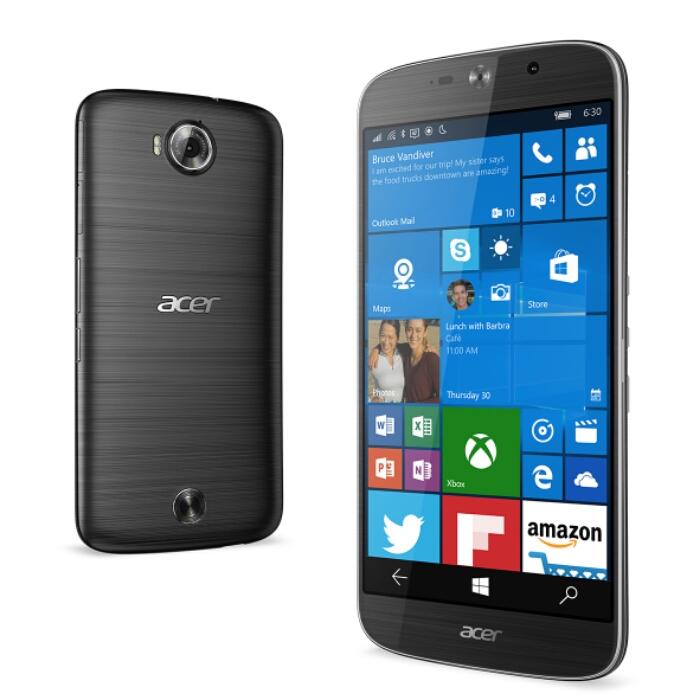 Those are some pretty good looking specs and make for an interesting proposition when put up against the Lumia 950 from Microsoft. The real headline grabber here though is the fact that this is fully comparable with Continuum via the USB type C connector on its base. This will allow it to connect to a dock like the Microsoft brethren, making it possible to use Universal apps on the big screen. This is going to be the key to this and the Microsoft phones being successful.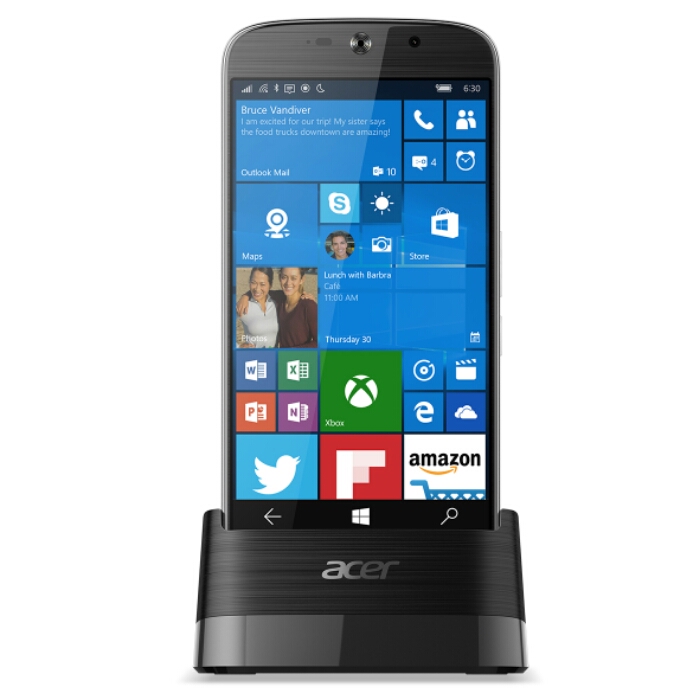 The phone's largish 5.5″ display promises to be vibrant and punchy at 1080p, although not 2k like the Lumia 950. This is not a bad thing in my book as it means for better battery normally. Also I can't tell any difference as my eyes are too old and tired now. We also have a very capable 21mp camera on the back which should be good for some high quality photos and we can only but hope that Microsoft let it use the Lumia's camera software as it is awesome.
The phone will have the Display dock bundled and is also going to be available with a Display Kit that will include a wireless keyboard and mouse with the pricing and availability of this tbc.
The phone is going to cost €569 which would possible means £418.70 if they convert things with the current exchange rate. I think it will be closer to £450 when it lands at the end of February.
Until then here is a little video courtesy of MobileGeeks
We hope to get hands on with one of these soon but until then we have some more content coming in the form of the Lumia 950XL review in the next few weeks.