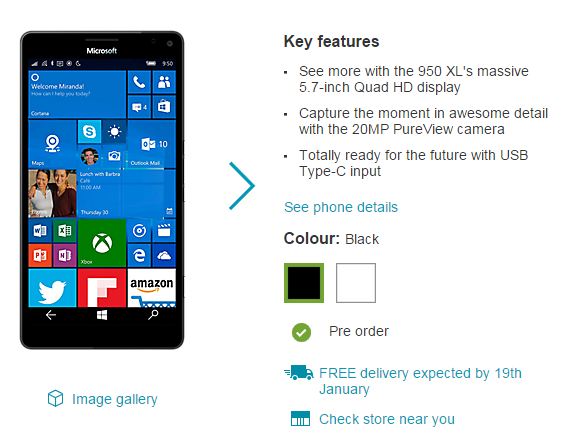 I'll be honest, we've been having a few problems with the new Lumia 950 XL. We've seen stability issues, random reboots and a generally buggy experience. Then, via Gavins Gadgets, we're hearing that – although it's still on the website – Carphone Warehouse have removed the handset from sale.
The information appears to have come from a trusted Microsoft contact from inside the company. The Lumia 950 isn't impacted by this. Additionally, Gavin goes on to state..
I was told the 950 XL needed a new firmware before going back on sale. Currently it's only pre order now with a due date of 19th January 2016
From what we've seen, it needs it.
From a personal point of view, Microsoft have already reduced the two devices and it feels like this is their last throw of the dice in the mobile arena.
Update – Carphone Warehouse have confirmed that it was available, but has now been placed onto pre-order…