It's Christmas, and you'll all have probably witnessed the traffic, parking problems and busy stores that are always connected with the festive period. Many of us, for many very valid reasons, have decided to shift a lot of this shopping online. It's simple, it's quick and it's a lot less hassle.
However, on Christmas Eve I went to McDonalds. I don't often go there, and haven't been into one for about 6 months. However, this particular one has had a facelift and they've got all the latest kit inside. You'll walk in and, mounted on poles across the back of the "restaurant" are vertical monitors. You simply tap the screen and choose the food you want, then tap your magical contactless card (or slot it in) and a little number gets printed on some paper. You then go and stand in front of the serving area, holding your bit of paper. You look up and watch a monitor with order numbers flashing up.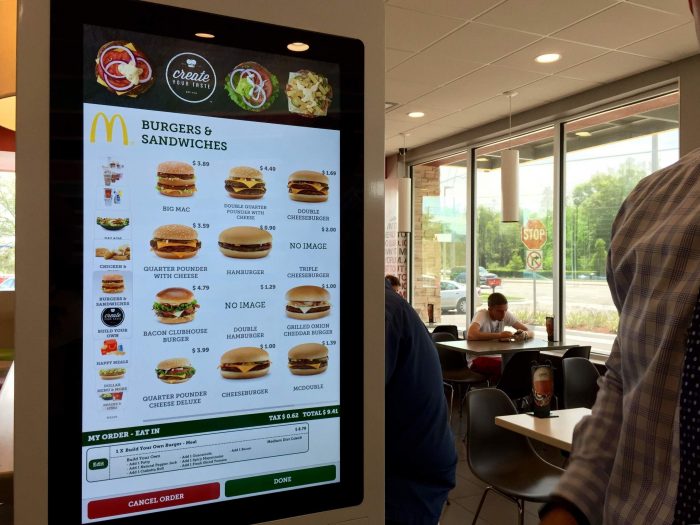 I've seen this a couple of years ago in Spain and yes, it's clever, but I looked around and suddenly began seeing it all very differently.
The McDonalds counter was split into two parts – the largest part was this "collection area" where you wait and collect your food. The other, smaller, section had two members of staff ready to accept orders from people who want to actually do things "manually".
What got me was the fact that the queues were forming around the menu screens, but nobody was actually walking up to the two members of staff waiting to collect orders the "old fashioned way". People were coming in, pressing the screen, tapping their cards, then shuffling across with their special numbered paper and grabbing their food without so much as a "hello" or a "thank you".
Why were people doing this? Perhaps it's a generational thing. A lot of the people in McDonald's that night were younger and they're probably more used to tablets and gadgets, so it all seemed quite simple and familiar. In your local supermarket, you'll probably find that the older generation prefer to use the traditional checkout rather than those self-checkout things. It's partially because the technology might seem daunting, but partially because they actually like talking to people.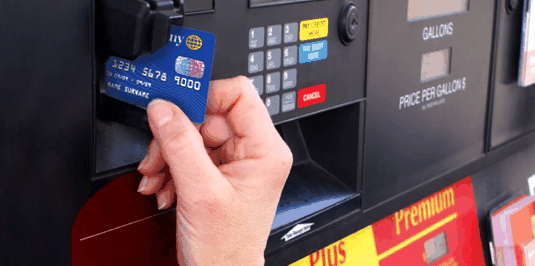 I started thinking even more about all this because, after leaving McDonald's, I went to the petrol station and used the "Pay At The Pump" system. I pulled up, popped my card in, then waited a couple of minutes while the slowest processor in the world decides whether it'll refresh the screen. Then I headed into Tesco, used the self-checkouts and popped across to Argos to pick up an order that I'd placed through their "Click and Collect" system.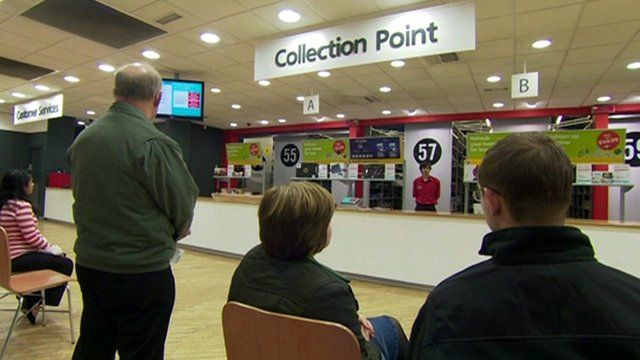 It was only when I'd got home that I fully realised that I'd only said "Thanks" and nothing else. No interaction. No conversation. No assistance or advice. I'd visited a restaurant, a couple of shops and a petrol station and not properly spoken to anyone. I even drove home and used the M6 Toll, which used to have people in the local toll booths, to find that they're no longer staffed locally – painfully apparent when a driver in front had trouble with the automated coin collector and ended up talking into a speaker and waving at a camera in the gantry. Drivers mostly flow through, tapping their cards or using the tag system to reduce the need to stop and actually meet another human.
At home, when you pick up your tablet or smartphone, you are physically and mentally making the decision to remove yourself. You're ordering online because you want the convenience, your don't have the time or you want to perhaps save a bit of cash. However, even when we do physically drag ourselves out to the shops we're interacting more with machines and screens, not people.
Perhaps, to some, my vision of the future might seem a little far-fetched, but I really don't think we're far from a world where actually interacting with others is required any more. We can chat with friends via Facebook, we can fall in love online through dating websites, we can play the best mobile casino apps, we can shop, pay, get help, find answers and solve problems using a mobile device or a machine. There is already no need to talk to people for the most part, and it's something even kids are realising. We don't use our phones for talking to people. How often do you use your phone for, y'know, phoning people?
Here I am, trying to be a good father and trying to encourage my son to speak to new people and to be polite, but already many of his peers have started playing on an Xbox or an iPad and communicating through an online world of player handles, social media and games. Is there really a point when we're getting cash out of a machine, tweeting our complaints and buying via apps and touch-screens?
I look at myself too. In this past year I've tried calling a complaints line when I had issues with a dishwasher repair. I was kept on hold or in a queue and passed around several people. I wasted hours and hours, so chose instead to use Twitter and email to complain because it took less of my time and resulted in a more constructive response.
At the moment I can "click and collect" from most major supermarkets and department stores. Even pharmacies. These all probably offer home delivery too, but even when you do make the effort to actually go outside to the shops, you really don't need to speak to anyone. Sports Direct, Debenhams, Tesco, BHS, Asda, Matalan – even Goldsmiths (a jewellery store) and The Fragrance Shop! So even if your wife thought you'd spent hours choosing the best necklace and perfume, the truth is that you just clicked your mouse a few times and then showed the email on your phone to the person behind the counter. You probably just said, "Thanks" and no more. Some just have lockers in a car-park, so you don't even need to do that.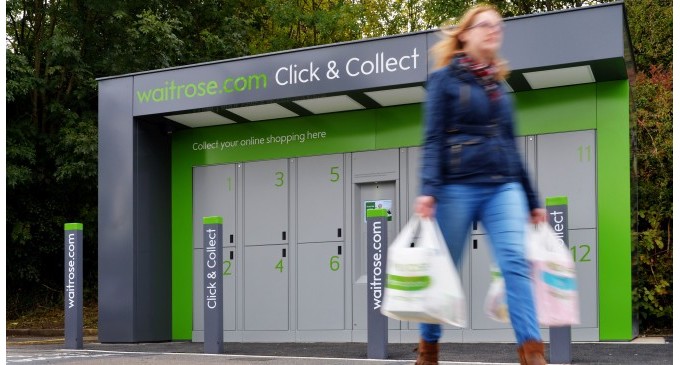 Moving forward, I really can't see things getting any better. Yes, there's still people who go to the local butchers and have a friendly chat. There'll still be people who choose to go to the post office to get a parcel delivered instead of printing a delivery note and handing it to a courier. However, let's circle back to my trip to McDonalds. With self-driving cars just around the corner, I really don't think it'll be too far into the future before those burgers are being made by robots. They'd roll off a machine like something out of Chitty Chitty Bang Bang – with perhaps one or two people just loading them up. Already we've got machines serving drinks in pubs, so we can't be too far away from machines delivering us the food we've ordered.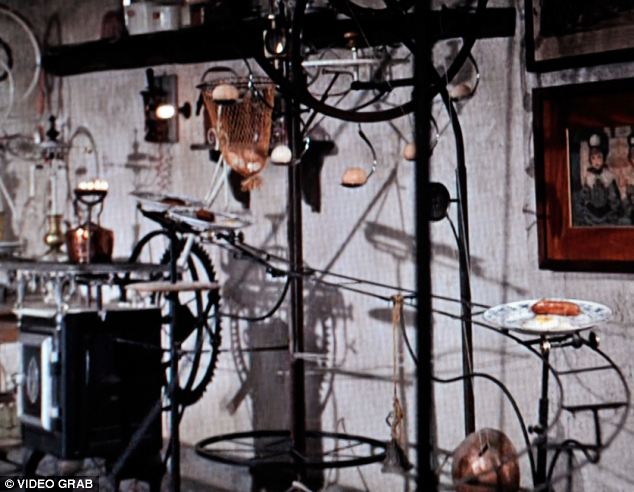 I think it's pretty scary. Technology is getting more and more advanced. We're getting to a stage where we don't have to go outside at all – we can order our weekly shop, all our gifts, our evening meal and our clothes from our tablets or phones. Then, even if we do go outside to eat or shop, the people we interact with are slowly getting replaced with touch-screens and collection points. We have delivery systems, automated dispensers, self-serve checkouts at supermarkets and the freedom to not talk to anyone.
So when kids grow up, if they choose to, they can be even more uncommunicative. They can interact with screens and have everything provided to them. Even when they go to work, they'll probably be dealing with devices and computers more than people.
Imagine it. Your self-driving car takes you to McDonald's and you choose your food from a screen or through voice recognition (no need for someone responding via a headset). You lean out and tap to pay, then some robotic arm kicks into action to prepare your meal before it's slid through your window without you having to bother moving or discussing anything with another human being.
I feel like Wall-E in the spaceship. Are we all destined to turn out like this?
https://www.youtube.com/watch?v=GvMvvjPCtyw