I'm conscious that, as my kids hit their teenage years, it becomes a pretty complicated phase in life. As parents we didn't really have many of the problems that children have today. They're now connected to the web and a lot of interaction is done online. We didn't perhaps have that when we were young, so we have to take steps to protect them.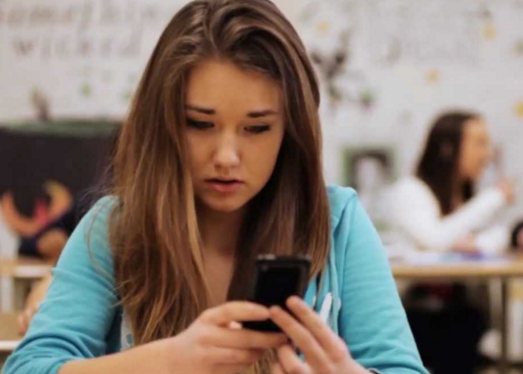 Taking a mobile device off your son or daughter is usually the very last option. They want to be able to be like their friends, and peer pressure results in kids getting devices earlier and earlier. Likewise, social networks share activities and events, so if your child doesn't have that, they can often feel left out. Mobile spying can be really helpful in keeping your kids safe. Although the term "Spying" can have negative connotations, it's perhaps better to view this as a safety system, protecting your loved ones before they do something harmful.
Although my kids are growing up fast and are getting to that stage where they tell me, "you don't know anything dad", it's still up to me to protect them and keep them away from the dangers of our online world. The role of parents is essential in controlling the pressure from that peer group, and it's a role we shouldn't shy away from. Cyber bullying cases are on the rise, and an app alone can't protect your child.
mSpy is a great way to collect data from a mobile device. It's a monitoring solution which offers location tracking, call and text logging and the ability to go through WhatsApp and other social messaging apps. Not only that, but you can tell the app to block calls from certain numbers to protect your child from abusive calls too. You can access address books, monitor internet usage, block websites, control WiFi networks and set up "geo-fencing" to ensure that your child stays within an approved area. You can go further too, viewing multimedia files, controlling the apps and programs that are installed and viewing text that is entered into the phone.
All of this is accessible through an online control panel, so it's easy to get going and to access, no matter where you may be.
I'm always saying that "Prevention is better than cure", so it's good to have an app like this, even if you choose not to necessarily use all of the features available within it. Preventing your son or daughter seeing, hearing or reading something which could deeply affect them for months after is definitely the right choice for me, so it's an app I'm looking to install on more than one device.
Available for iOS and Android, you get a full reporting system and the ability to remotely control a phone too. This is ideal if it gets into the wrong hands – wiping that expensive handset or locking someone out
Cyber bullying is becoming a serious issue. In "my day" it was hard enough to get out of situations where I got in the company of the wrong people, so it's good to have a tool which can stop that happening in the virtual world we live in today. The iPhone or Android spy apps introduced by mSpy will also mean that you become more close to your children by knowing their real identity and thoughts in a way, so that's an additional benefit. Be pro-active and take steps for your kids.