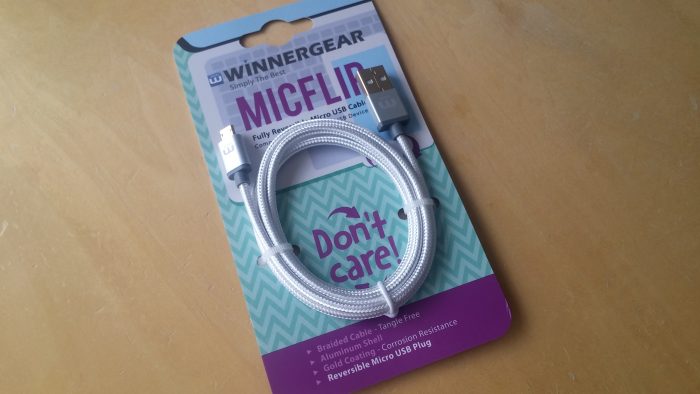 This is a cable which is going to solve that daily charging problem. Don't get me wrong, it's not a massive problem, but it's one of those repetitive and annoying little niggles. You're about to plug in your phone and… doah… the micro USB cable is upside down. No matter, you just turn it over and away you go.
However, you nearly always seem to get it wrong. Worse still, just when you think you've got a method for getting it right each time (perhaps there's a little logo on the plug), you go and upgrade, and your new phone has it the other way up. Gah!
This, then, is the first ever reversible micro USB cable from Winner Gear. It's amassed over $130,400 on Indiegogo and you can buy one direct from Winnergear.com for $19.99 with completely free worldwide shipping. That works out at about £13.43.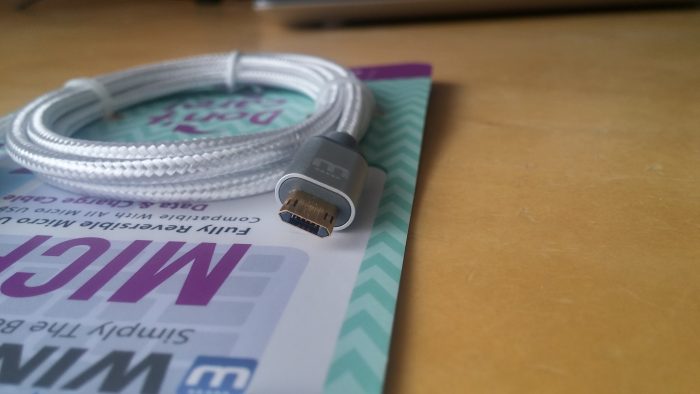 We've been sent one to look at and we tested it with several different handsets. Sure as sure can be, it worked with each and every one – plugging in successfully either way up. Strangely it suddenly also made us want the large USB end to be reversible too, as that became the only gotcha in the whole connection process.
I've seen a reversible larger USB plug, but on this particular one it's not present. No matter though, because for most of the time you'll have that end plugged into the mains.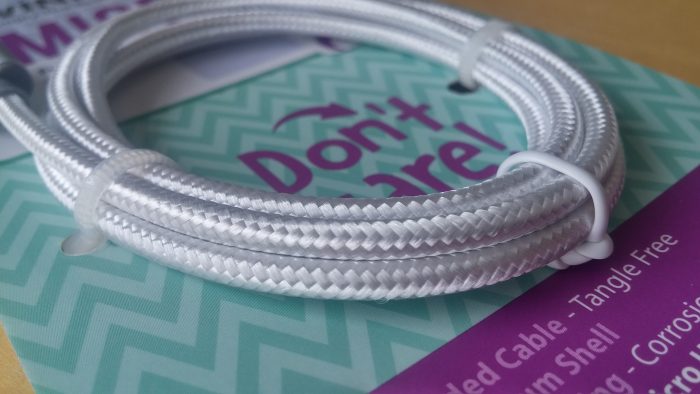 The cable itself is braided, so is snag and tangle free. You get a little bit of rigidity in it too, so you can fold it and it'll keep its shape. That keeps it nice and tidy. The gold plating gives it a real premium appearance too.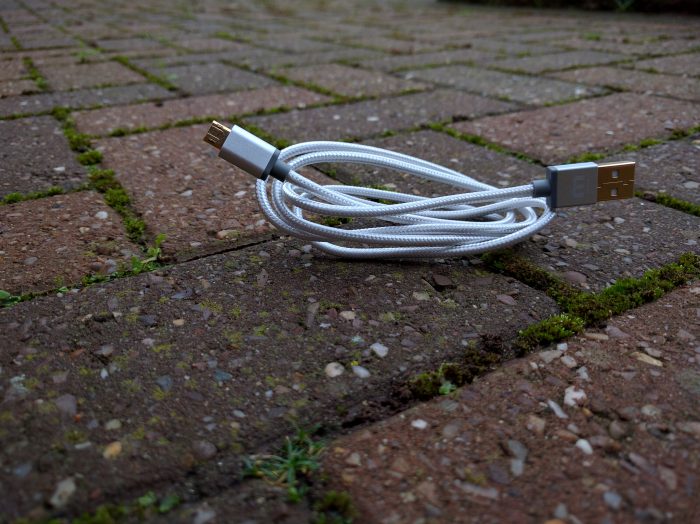 Here's a bit of footage showing me, complete with croaky voice, testing it out..
Overall, a great cable which keeps itself tidy, has a premium tangle-free design and finally ends those "is it in the right way" nightmares. It's a good length, it won't get knotted up, it's got a great feel to it and it's been made brilliantly.
Get yourself one from Winnergear.com for $19.99 with that free worldwide shipping.
Winner Gear Reversible micro USB cable Review
A great cable for ending those "got it in the wrong way" nightmares. Worked with every phone we threw it at.