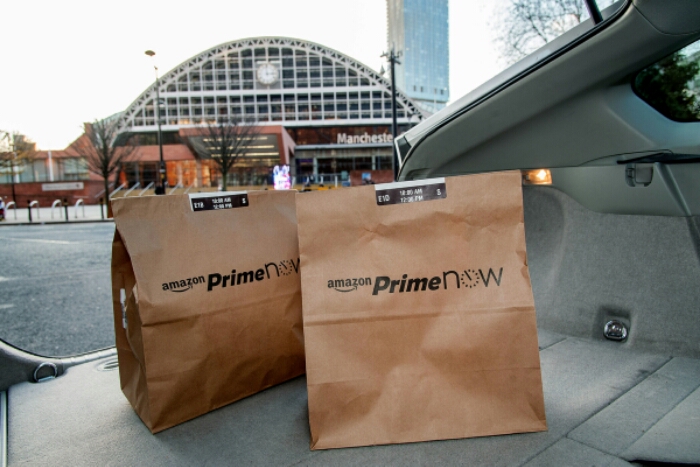 If you're a last-minute Christmas gift shopper and you live in Manchester, listen up. Now Amazon Prime are of offering one-hour delivery slots on thousands of items. Get onto their site, choose your product and have it delivered right to your door in less time than it would probably take you to go to the shops and back yourself.
It's not just the city centre though -Warrington, Wigan, Stockport and Oldham are also included. Oh, and don't forget that anyone in London, Birmingham and Newcastle can also take advantage of the ultra-speedy delivery.
Using either the website or Amazon app, Prime Now customers can choose delivery within one hour for £6.99, or free delivery within a choice of two-hour, same-day delivery slots between 8am and midnight, seven days a week.
Of course, it's not just Christmas gifts, you can also choose from chilled and frozen products such as Chicago Town pizzas, Ben & Jerry's ice-cream and fresh juices. All will arrive in less than an hour.
Amazon are keen to let us know about one of their fastest deliveries – a copy of Call of Duty: Black Ops III was ordered at 10:06am and arrived in Castle Vale at 10.21 – just 15 minutes after the click was made.