It's time for another weird smartphone pitch from China now. This is the rugged VCHOK M9-LTE handset. The people promoting this haven't given us a link to where you can actually buy it and they've not even told us about the specs of the phone either, so we've had to do a bit of digging.
The handset it available from GearBest for $273.24, which is £180.50. It seems to have quite a number of videos showing the microUSB port on the side getting used with a USB converter. This lets you stick USB pens in and, for some odd reason, a mouse. Why would you want to operate your phone with a mouse? We don't know either.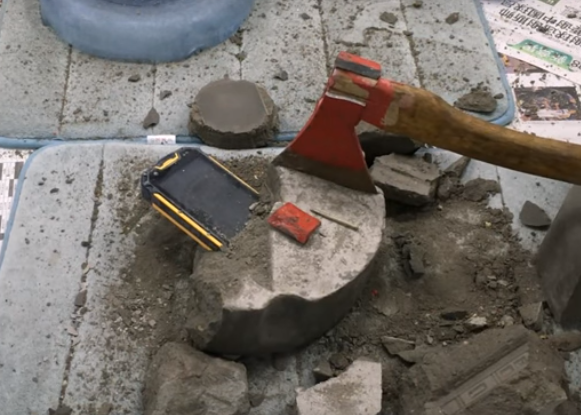 It's unlocked and is waterproof, shockproof and dustproof. There's a 4.5″ screen (540×960) and it runs Android 5.1 on a MediaTek quad core 1GHz CPU. Other specs include 2GB RAM, 16GB of storage, NFC, a 13 megapixel rear camera, 2 megapixel front and GPS / WiFi / Bluetooth 4.0 and it's powered by a 4700mAh battery
The PR people decided to stick the thing in concrete and then break it out to show just how tough the thing is…
Oh, and then after doing that they decided to go and boil it. You know, as you do..