First launched a year ago and designed by Ex-Apple Engineers, Duet Display is an iOS App you need if you require dual monitor support, especially whilst on the move.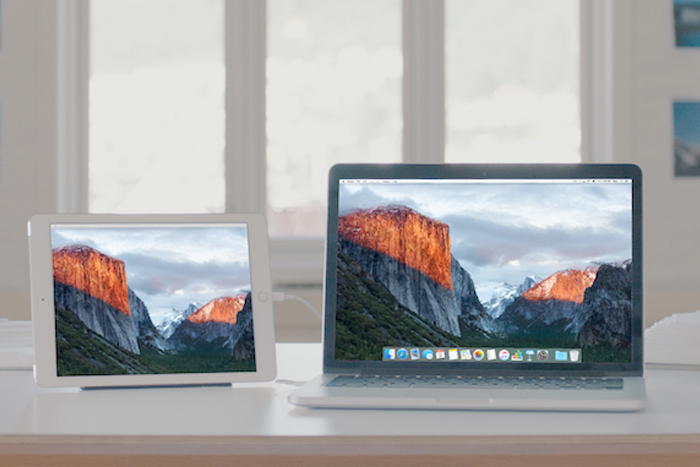 Simply purchase the App for £7.99 from Apple's App Store in addition to downloading the free desktop client (Windows or Mac) from the Duet Display website.
Once installed, simply connect your Lighting Cable and start each App. Duet Display will automatically recognise your iPad. With the latest release, support for the 12.9-inch iPad Pro display is included, though I'm yet to test that (insert sad smiley face).
The huge advantage of Duet Display over similar applications is the fact it uses the Lighting Cable instead of the slower WiFi option other Apps use. This also provides a secure wired connection and as a result, you can expect to receive 60fps, even with a retina display.
The latest update required the team to optimize the App to ensure the additional pixel transfers happened without any delay or lag over the current USB 2 protocol. I would expect the team at Duet Display to provide USB 3.0 support as soon as Apple release a USB 3.0 Lightning cable.
Download Duet Display and let me know your thoughts in the comments below.