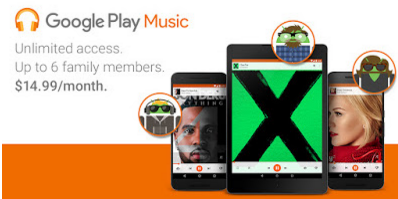 If you like your tunes and the rest of your family does, have a look at this. Right here in the UK you can now get the Google Play Music family plan. You become the "family manager" and basically become responsible for the billing. Then everyone in your family group receives a Google Play Music subscription which let you stream music at the same time and use the service on 10 devices each.
You'll all still have your separate Google Accounts, offline content, libraries and playlists – that won't change. For $14.99 you can, however, get it in the US, Canada, the UK, Australia, France and Germany on Android.

Not only that, but you can now also stream in HD and to Apple TV using AirPlay on the updated Google Play Movies & TV app for iOS and wishlist your favourites to purchase on the Google Play web store. Get the iOS app here.