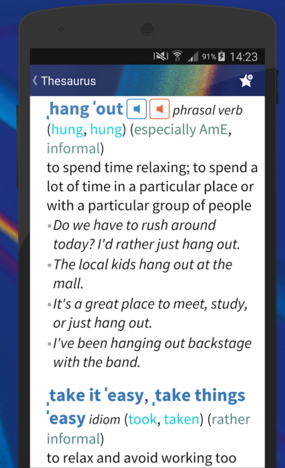 I don't get this. Sorry. I know it's good and that, but if I'm writing for this particular website and want to come up with a word meaning "fantastic" but, different, I could just go to thesaurus.com and get words like "awesome", "superb", "unreal" or "marvelous".
However, if you want to pay for a similar experience, head to Google Play and get the Oxford Learner's Thesaurus. Yes, there's a free download, but it only gives you 100 sample entries from the dictionary. You'll need to activate an in-app purchase and pay £21.99 for the whole thing. It's designed for those learning the language to understand the differences between similar words in written and spoken English. It'll also let you build out your vocabulary too.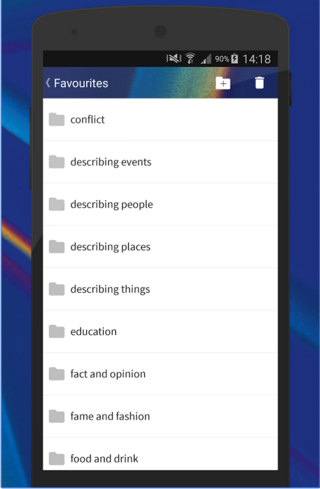 What I don't get though is why they're charging £21.99 for this, when similar services are available on the web for nothing. The app, though, explains the meaning of each of the synonyms, and it'll also give you their frequency, grammar and register. This helps understand the language and what situation you'd use that word or phrase in. It'll also guide you on context and you can hear the word being spoken by both British and American voices.
Whether it's worth £21.99, that's up to you.