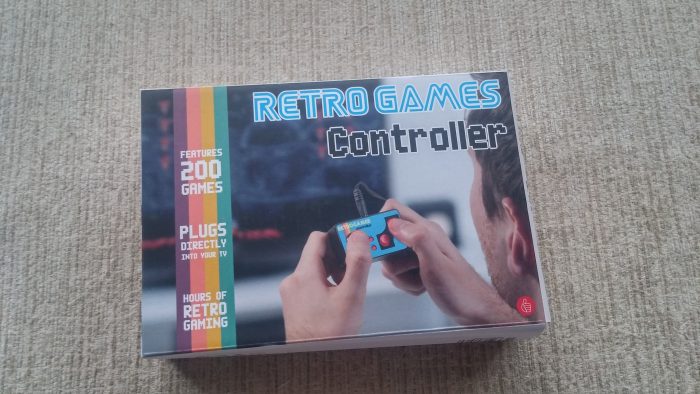 Dude. Let me set your expectations right now. This is £11.95.
No. It's not going to be challenging your XBox or your PS3. In fact, it won't challenge your Nintendo Wii U, or Nintendo DS… or Game Boy.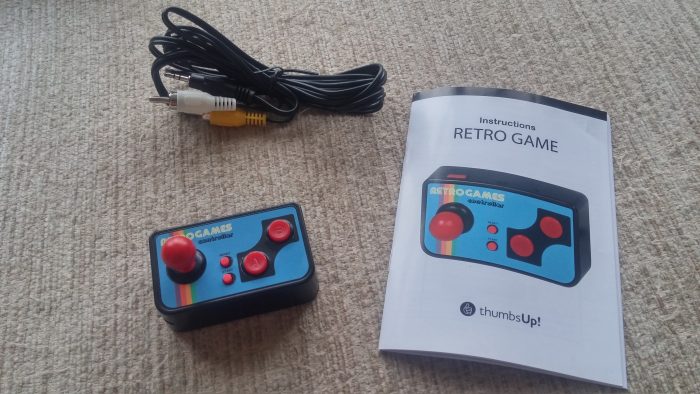 Think back to those arcade games from the '80s. This rather clever little gadget will give you a whole host of them to play with. It needs just 3 AA batteries, which aren't supplied, and then you plug it into your TV via the RCA cables for the picture and sound. Truth be told, it's a crazy-simple setup process. My particular TV has all the HDMI ports under the sun, but there's absolutely no RCA input ports. Luckily I had one SCART input, and with the help of a little adapter it all popped up on the screen perfectly fine.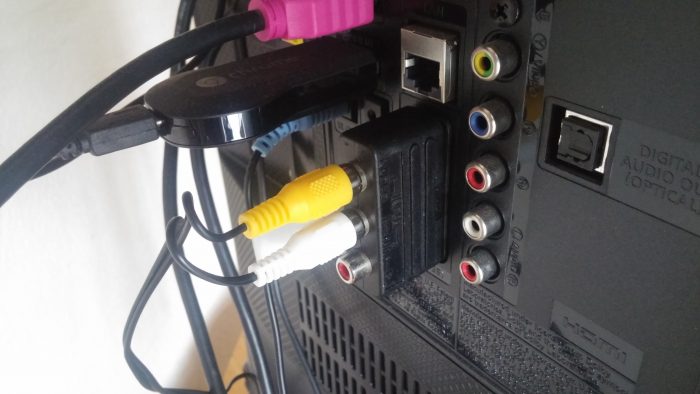 The controller itself features a mini joystick and two buttons – A and B. The controller houses the batteries, the circuitry and some 200 retro games to play.
The picture, although good, is produced with a fairly low-end graphics card which is at the same time more than good enough for the games you'll be playing. Basically I'm stating here that the graphics are 1980s graphics – a bit blocky, a bit slow and … well… retro. The first screen is a menu listing all the games. They include titles like Racing Fighter, Aerial Warfare, Police vs Thief, PongPong, Space Base, Wonderball and Apple Chess. Many I've honestly never heard of, and I couldn't find titles like Pacman sadly.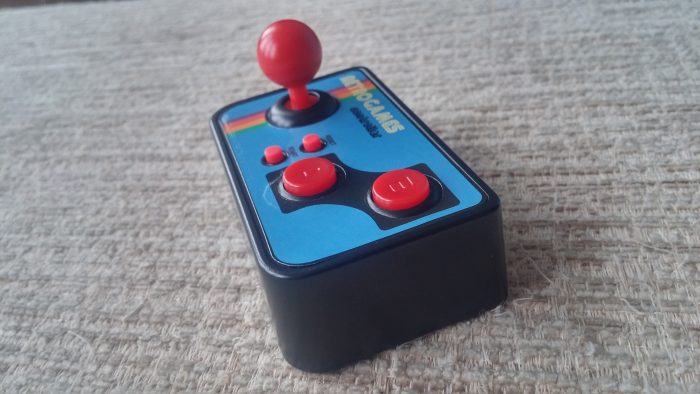 There's a range of shooting, arcade, puzzle and sports based games. Some have the same music as others and you'll soon find yourself hopping around the games to find one you like. Me and my son played quite a few of these over several hours and, whilst it is a lot of fun, these are games that are sometimes a little disposable.
No screenshots on this one, so all these images were snapped from the TV screen itself. Here you can see the first menu screen, with 8 games displayed per screen. You select by moving up and down on the joystick. There's also a start and a reset button for beginning the game you've selected and getting back to the menu screen.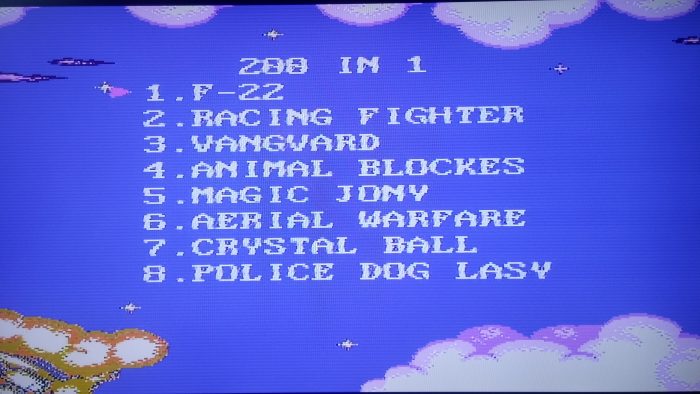 Once you select a game the controls are pretty straight forward and there's really no need for any instructions. What we ended up doing was making a note of the game number we were playing because some of the names were, well… interesting to say the least..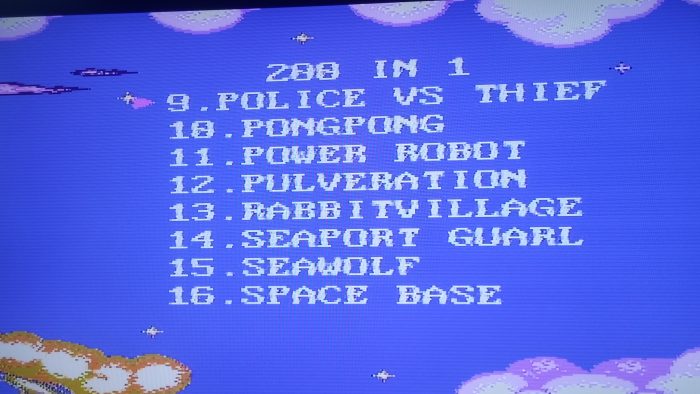 Seaport Guarl? Animal Blockes? Weird. Here's a number of screenshots from the various games you can play..
The diminutive joystick and the buttons worked very well indeed and this didn't feel in any way fragile. There was even a fair amount of cabling supplied, although you will find yourself sat fairly close in front of the TV anyway.
This little gadget is great for perhaps taking on holiday to plug into a hotel TV or a friends spare screen. It'll keep the kids quiet for a bit but it won't be replacing their iPad, Nintendo Wii or Xbox any time soon. For me it was a  bit of a trip down memory lane, although I will confess to not actually remembering many of these games at all. They're all easy to play and you don't require any instructions as they are pretty self-explanatory.
For £11.95 from Prezzybox it's really not bad at all for the cash.
Retro TV Gaming system review
Overall - 8.3
8.3
A good basic gaming console for the money that'll keep the kids quiet for a bit.