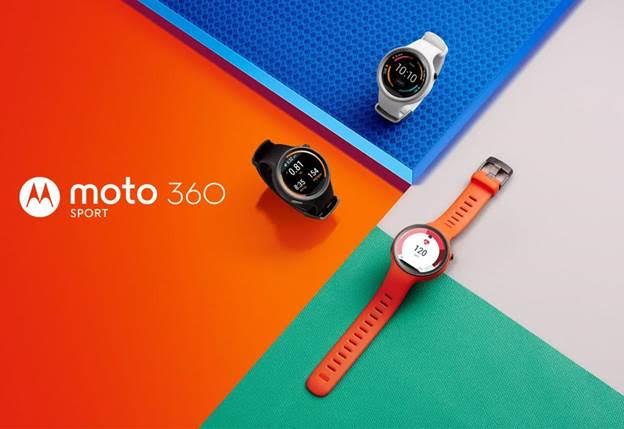 Since it was announced earlier in the year, people have been waiting for for the launch  of the hotly anticipated Motorola 360 Sport smartwatch. Now Motorola has finally announced the launch date for their latest device.
This will now be available to purchase from 18th December for £219.00 from Motorola UK and Amazon, which is unusually before the US launch which is set for January 7th 2016.
Specs:-
Designed for sport.  With strong silicone construction which doesn't absorb sweat and resists fading or staining, with side ventilation channels.
Built-in GPS keeps you going.
Works with popular fitness apps, including MapMyRun, Under Armour Record, Strava, Google Fit and Fitbit.
Continuous heart tracking.
World's first hybrid display that lets you see things clearly both indoors and out. Indoors, it works like any beautiful LCD screen. Step outside and it reflects natural sunlight, making the screen easy to read.
Better view. All the way around: On a watch face, every millimeter counts. The classic round design of Moto 360 Sport features edge-to-edge glass and an exceptionally thin bezel, giving you the most viewing area in the least amount of space.
 Android Wear operating system, read Gmail messages and calendar invites, reply to friends on WhatsApp, get up-to-the-minute traffic and weather reports, and so much more of what matters to you all while staying in the zone.
Just a little coaching: Receive spontaneous notifications throughout the day that keep you informed, up to date and inspired. Plus get a weekly email summarizing your progress, or even more detailed information using the Moto Body phone app.
All day battery. Even in Ambient Mode: The new Moto 360 Sport gives you better battery life than ever before. Now with Ambient Mode turned on, the time is always visible and the battery still lasts an entire day.
Source Motorola UK