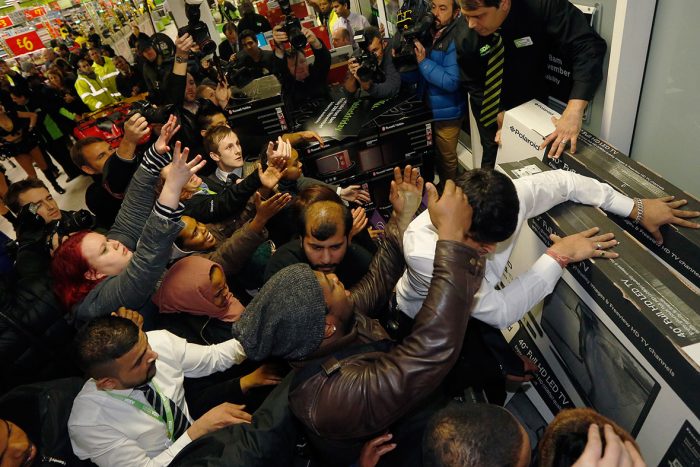 You might call it "that day when shops just reduce stuff that was far too expensive anyway", you might call it "a great opportunity to get a bargain" or you may just call it "that day when people park like utter idiots everywhere and descend on the high street as if their life depended on it".
Either way, we're going to highlight this one. It's the Amazon Fire and it's just £34.99 on Amazon. It looks like Argos is price-matching if you want to do the old "click and collect" and join the theatre for the poor 😉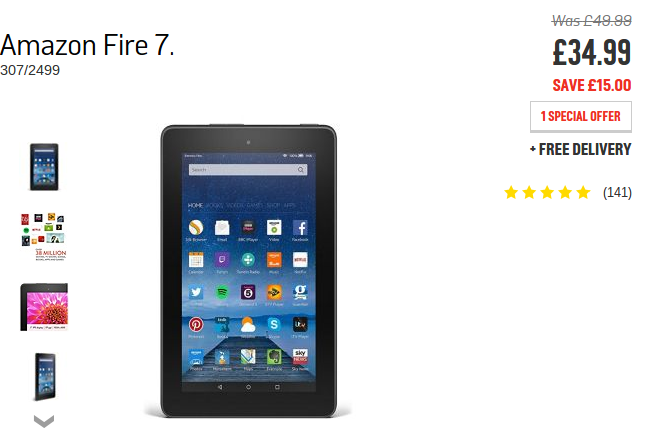 Anyhow, the Fire has a 7″ IPS display (171 ppi / 1024 x 600), a 1.3GHz quad-core CPU, 1GB RAM and a microSD slot for expanding the 8GB on-board storage. There's a 2 megapixel rear camera that you'll never use and all the usual Amazon stuff on-board like books, movies and games via the Amazon App store and Amazon Prime if you sign up for that one.
We put this out on our Twitter account last night, so do follow us to keep up to date.