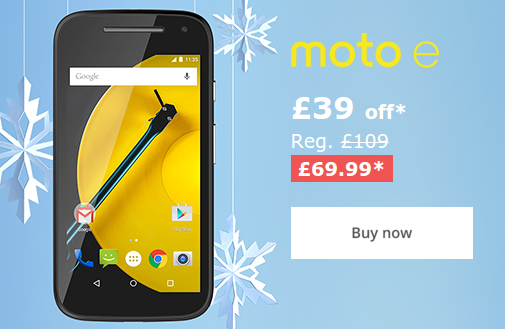 Moto have kicked off their Black Friday offerings with deals running through until Monday. You can get cheap Moto handsets at a lot less than you'd normally pay. As an example, the Moto X Play has had a £60 reduction, knocking it down from £279 to £219.
Meanwhile, the Moto X 2nd Gen is down from £395 to just £199.99. That's £195 off. The Nexus 6 has had £229 off lopped off – down from £479 to £250. The Moto E is down to a mere £69.99 – that's £39 off the usual £109 price.
The Moto X Play can be built to your style, as can the Moto X. The Nexus 6 can be purchased here and the Moto E from here.
Get yourself a gift or someone else maybe. That Moto E, at £69.99, could be an ideal present.