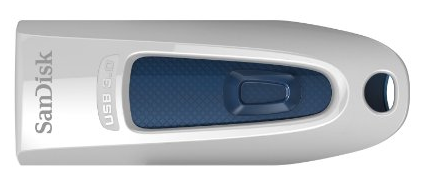 I'm already getting a bit of Black Friday Blindness, but out of all the mails I'm receiving I've spotted this rather nice little gadget. It's a SanDisk Ultra +Cloud Flash Drive. It plugs into your computer or laptop like every other USB pen drive, but this 64GB unit also gives you 64GB of cloud storage for 3 years. That's in with the price and lets you move files from the drive to the cloud and vice versa.
Simple and easy, plus it's £33.38, which isn't too bad for a 64GB drive and is ideal for anyone (like me) who tends to store stuff on a USB stick and move them from computer to computer.
Head to Amazon for this one, it's available in your local Amazon store too.