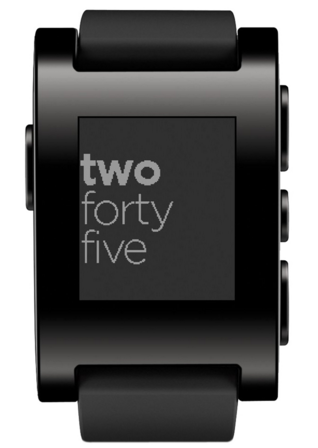 Fancy yourself an original Pebble for really not-that-much cash? It might not look quite that beautiful now, but the Pebble is available from Amazon and Currys for just £49.
This deal is only on the black one.
If you want to learn more about this particular watch, have a look at our overview from 2013 where we take a good look at it. Although it's not the newest smartwatch, I wore one around Mobile World Congress last year and I loved the notifications system and the battery life of the thing.