OK, that's a massive click-bait title, granted. However, let's be honest, for many years there has been rivalry between Samsung and Apple. Now that Samsung has now brought us the S6, the battle just got a little more heated. Both tech giants are at the top of their smartphone game and each handset is hugely popular with consumers. Each phone constantly improves with every model they churn out, and here Mobile Phones Direct give us 5 reasons you should try the 6S over an S6…
Apps and Mobile Gaming:
If you're a big fan of mobile gaming then an iPhone is probably the right choice for you; app and gaming developers prefer creating for iOS. With an iPhone not only do you get the apps and games first over Android, you also get a larger variety of choice.
For example, Instagram's hyperlapse feature wasn't available outside of iOS, making Android users feel pretty left out until a year later.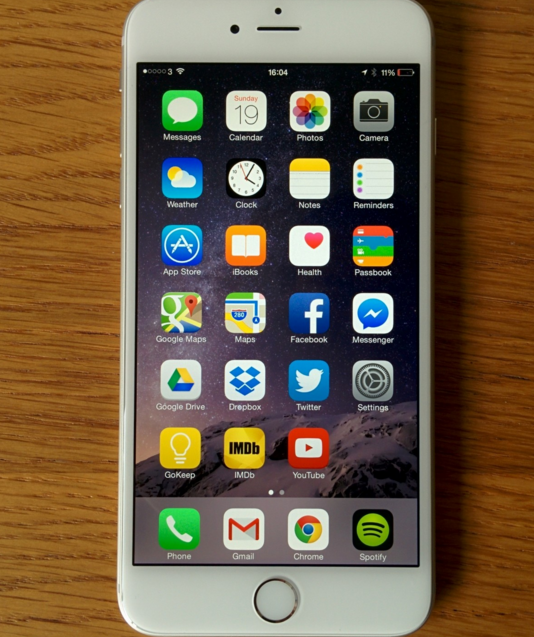 With so little in the specs, it comes down to playing first and getting the build quality demanded by the strict Apple store development rules. A lot of the time, Apple handsets are the first choice for developers with Android second.
Usability:

"So easy my grandma could use it."
That is the ethos that has become so popular with iPhone since it launched in June 2007.
It is widely accepted Apple phones are more familiar and focused towards ease of use, not to mention more aesthetically pleasing with their clean, sleek look. If you are starting at the beginning and haven't used an Android or an iPhone, it is undeniable an Apple handset is more accessible to the user with everything right there on the homepage and no hidden features. The fact that the Samsung even offers an 'easy use' setting speaks for itself.
People are brand aware too, and they usually associate Apple with an easy-to-use experience.


Security in iOS Operating System:
The iOS update process is a major factor to consider for tech enthusiasts. Unlike Android handsets, your updates come straight from Apple and renew frequently. With security issues becoming an increasing awareness to users, constant operating system updates and bug fixes are a big plus. Unless you own a Nexus, Android operating system updates are in the hand of the carrier. They always have to "sign off" an update, and that slows the update cycle.
Part of the Apple Family:
If you own any other Apple products, buying an iPhone is a no brainer for consistent and smooth communication and efficiency. The seamless ecosystem between your iPad, Macbook and iPhone is a major selling point. The iOS 8 new feature 'Continuity' only strengthens that Apple bond; 'continuity' allows you to flit between each of your Apple devices, picking up work on one device and enabling you to stop it on another.
iMessage
One single messaging app is enough to sway many Android users to Apple due to the unity in this communication feature, something Android can't compete with. There are plenty of chat services available for both Android and Apple but this one feature does create a limitation that cannot be resolved. If your friends and family are also on Apple devices there is no denying that it creates a smooth communication service.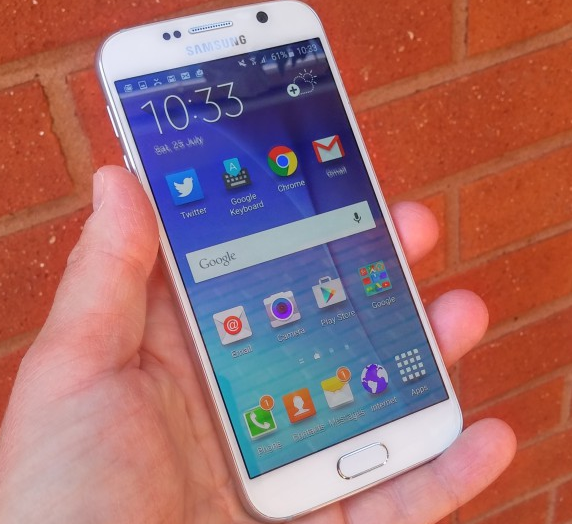 However, if you're not an Apple fan and you're rather taken by the Samsung Galaxy S6, this is still a very good choice. Not only that, but there are reasons why you should consider this Android handset over the iPhone. Here's five quick reasons you should buy a Samsung S6 over an iPhone 6S.
Freedom of Choice:
You are not restricted by any closed gardens. Here, if the many Google Play apps won't float your boat, you have a range of apps that you can side-load. It's not recommended of course, and represents a security risk, but you do have the freedom to do that, whereas the iPhone ecosystem simply won't allow this flexibility.
Bigger, Sharper Screen:
There's two versions of the S6, and the "edge" gives a unique feature with the addition of a curved glass either side of the handset. Whether it's actually useful doesn't really matter to many, as any alteration or development of the standard slab-style design is welcomed by buyers as a new and interesting feature.
Even the S6, which doesn't have the curvy screen, has a 5.1″ 1440×2560 pixel screen which, at 577 ppi, is as sharp as a button.
Larger Battery Capacity
Samsung have added a quick-charging system plus battery management tricks which boost the usage time of the handset so that you can use it longer and drive it harder.
Wireless Charging
Being able to drop your phone onto a charging plate – whether it be in the car or on a desk – is a very freeing and new experience. The lack of cables and the lack of having to find that socket (plus having to ensure that the charging cable is the right way round) cuts out a small but very annoying daily task.

More Apps (1.6 Million Vs 1.5 Million)
Despite Apple being the "preferred" first platform, there's more apps available on Android, so you don't have any shortage to choose from.