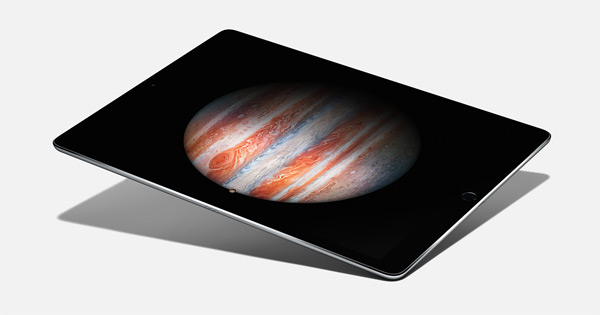 Fancy getting the new iPad Pro? It's big. It's got a really nice 12.9″ Retina screen but it's a tad expensive and the keyboard seems to cost a lot too. That said, you're about to see it popping up in lots of mobile phone stores up and down the land, so here's what we have on the availability details…
– EE will offer the all-new iPad Pro with Wi-Fi + 4G but there's not really a great deal of detail on pricing as yet. They tell me to point you to ee.co.uk/ipad where you can find out more info. Oh, by the way, they have an iPad Air listed "As good as new" for £31 per month with a £29.99 up-front cost. Fancy that instead maybe?
– Vodafone are also going to be retailing it, and have sent us the exact same email pretty much. They advise that you head to vodafone.co.uk/ipad.
– O2 – We're waiting to hear on pricing, but we've had it confirmed that they will retail it.
– Three UK – No news as yet, but we would be surprised if the device wasn't sold by the network.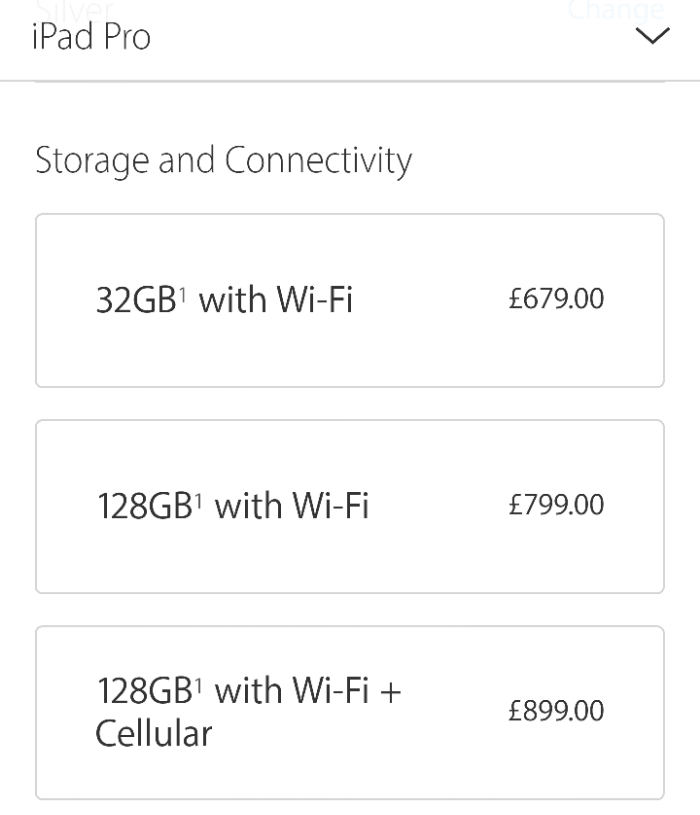 Currently the iPad Pro isn't listed on any of these sites, but do keep checking back. However, if you do want to buy the iPad Pro direct, you really better have saved some serious cash. The 32GB WiFi-only model is £679, the 128GB one is £799 and the 128GB WiFi + Cellular model is a massive £899. If you want the Smart Keyboard it's another £139 and the Apple Pencil is another £79. So, if you want the whole lot you're looking at £1,117 for the cellular version with a keyboard and stylus. Then you'll need even more cash to buy a case and pay for the hideously expensive coffee at Starbucks while you're showing off your new toy. Don't forget that the keyboard is the US layout and that's it – there is no other version.
Or, if you're a tight-wad like me, you could just get a Chromebook off eBay for £100 and spend the £1,017 on a holiday… or beer.