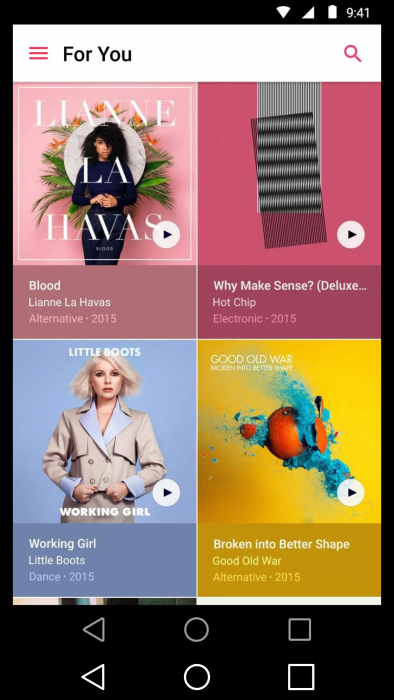 Two unstoppable forces. Two immovable objects. Apple and Android. They never seem to really work well together, and if you want a small piece of one OS then you usually have to jump in and sign up for the whole ecosystem.
But wait. What's this? Apple Music on Android ? Yes indeed. All your iTunes music, playlists and saved music in one Android app. You can sign up for a 3 month free trial and listen to over 30 million tunes from the Apple Music library.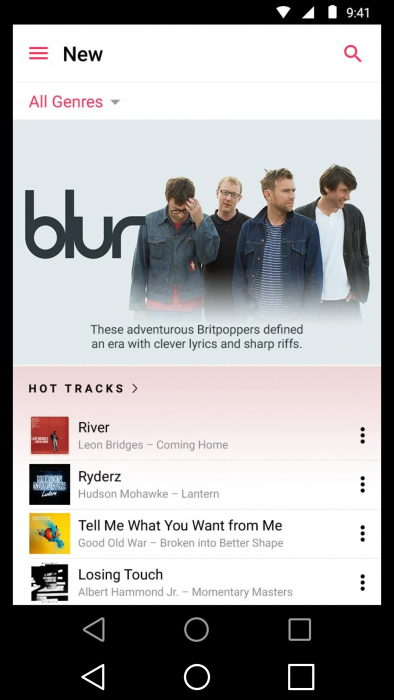 You can also listen to Beats 1 Radio and grab podcasts etc. Right now it's in beta and there's a definite mix of reviews. Some call it brilliant whilst others are confused by the iOS / Android design language, which seems to be engaged in a fight within the app.