If I look deep, deep down into my blackened heart – a heart broken by embargoed information, PR spin and endless emails about Kickstarter campaigns – I'd say that this is just a PR stunt dreamt up by Orchard Pig Cider.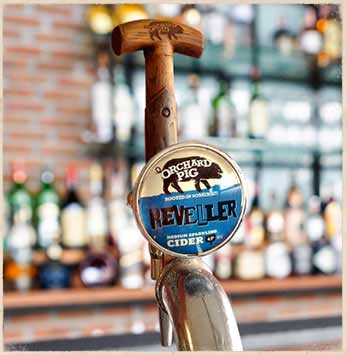 I don't even like cider. I like ale. Sadly, I don't have any emails about ale, so here we go.
Orchard Pig, who are a craft cider company, are set to launch a drone delivery service. That's what they tell us at the top of the press release at least, but then it changes a bit further into it ..
Drones are rapidly becoming part of distribution networks and Orchard Pig, a craft cider brand based near Glastonbury, has announced it's experimenting with its own unique version. 
Ahhh… They're "experimenting". Basically, that either means…
1 – The boss bought one and we had a play with it.
2 – They thought it'd be a good PR thing.
This drone, as you can see, "incorporates the Gloucester Old Spots Pig into the drone build". Except that it doesn't really, it just hangs below it for no good reason.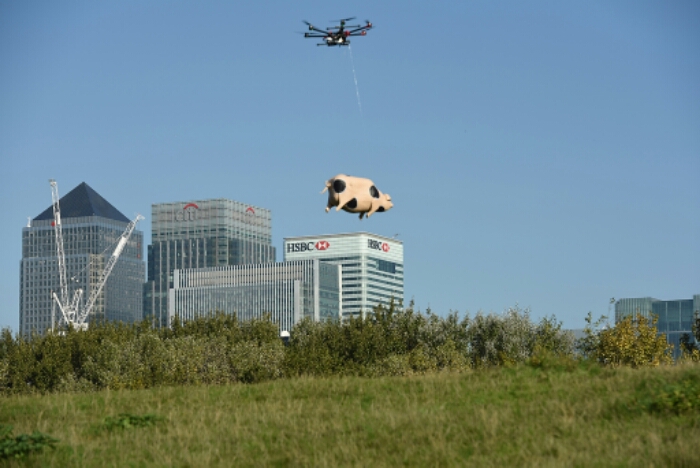 Honestly, I'm going to get me a job in PR. Basically all you have to do is think up some mad ideas to grab peoples attention. Then some crazy blogger will regurgitate it in the hope of getting a free trip to the brewery. Oh yes. That's how it all works if we're honest.
Now. Can the nice people at Sharp's Brewery please let me know when they're doing some advertising for Doom Bar? I'll be happy to help out with that one. Very, very happy. Probably happy and a bit unsteady on my feet too .
** – Please note, although I've poked a bit of fun at Orchard Pig, they're based in Somerset so they're definitely good.