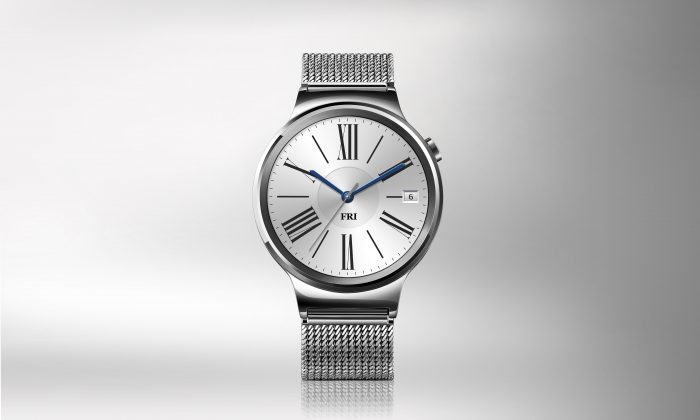 Meet the Huawei Watch. It's a watch that…actually looks like a watch. This measures 42mm across and has a circular 1.4″ touch-sensitive AMOLED (400×400 pixel, 286ppi) screen behind scratch-proof sapphire crystal and encased in a stainless steel frame. That screen also has a 10,000:1 high contrast ratio, making the screen vivid and clear.
Powered by Android Wear, meet the Huawei Watch. There's "Classic" and "Active" versions which will provide instant alerts for your calls, texts, emails and instant messages. Besides looking good, they will also connect to your Bluetooth headphones and you can use voice commands to control the music you hear – or you can ask for directions to your local pub if you wish.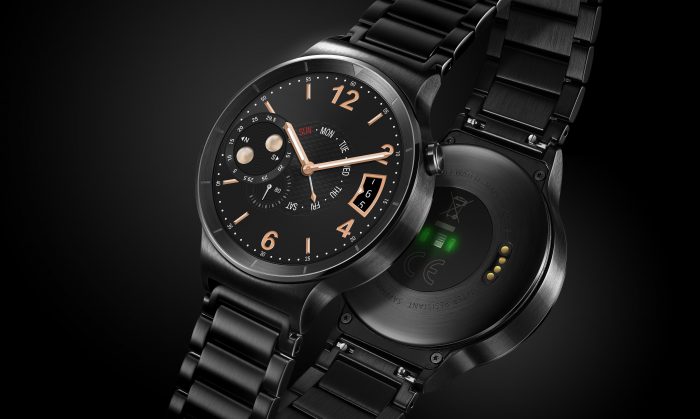 The watches also feature a heart rate monitor which protrudes a little so that it can measure your pulse properly. Other features include a "find my phone" function and a 6-axis motion sensor which can actually tell what sort of physical activity you're doing.
The good news, if you like what you see, is the fact that you can buy one right now. It's live in the vMall, Selfridges and Google Store. Other stores will be stocking it towards the end of the month.
Huawei are pushing the "union of fashion and technology" and are holding a fashion show here at the London launch, There will be a range of stainless steel and black frames, with easy-to-change watch straps and the chance to select between 40 bespoke watch face designs.
Richard Jones, Technology Buyer, Selfridges, said
At Selfridges, we are dedicated to providing customers with a full range of premium products that help improve every aspect of their lives. Watches are an important part of our jewellery range and adding new premium smartwatches, such as the Huawei Watch, to this offering is the natural next step for us. We are confident that the Huawei Watch, with its premium, classic design, will be a popular item with our customers.
Prices? Well, depending on which version you have it'll be either £289, £329 or £369. The cheapest – at £289 – is the Huawei Watch Classic in black leather. The stainless steel link or mesh one is £329. If you want the "Active" in black leather it's £329 and the Active complete with black-plated stainless steel is £369