Filofax is a well-known brand name associated with traditional paper-based diaries and personal organisers.
Filofax products were always high-quality but there may be a natural assumption that their target audience shrank due to electronic portable replacements. But in order to remain relevant, Filofax have diversified into tech cases.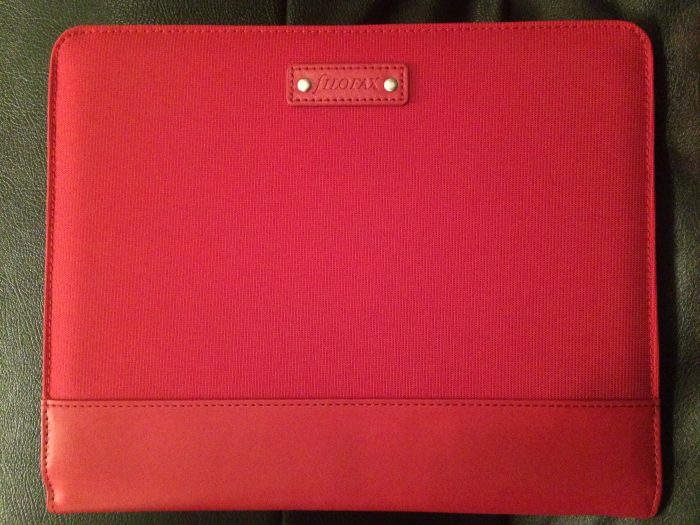 In a stylish red material finish, the Filofax microfibre iPad Air case is absolutely high quality, has an air of professionalism about it, and it certainly wouldn't look out of place in any executive meeting. Looks are important in some environments, and the Filofax case sets the right tone.
The iPad itself fastens securely into a cradle in the case and the connection certainly feels strong enough to provide enough confidence that your precious device won't fall out.
The cradle is on a rotational hinge, allowing the iPad to stand up in both landscape and portrait orientation, meaning that you can read documents in the most appropriate and convenient manner.
In a nod to Filofax's history, the case also includes an integrated paper notepad and pen clip for when you need to very quickly take notes. The case is designed to allow access to the paper and the iPad at the same time.
Personally I use the pen clip to store a Kit stylus, allowing me be able to make both electronic and ink notes quickly with its ballpoint pen and stylus tips.
It's certainly a stylish combination that looks the part, and with its fine nib, the stylus is one of the most accurate styluses I've come across.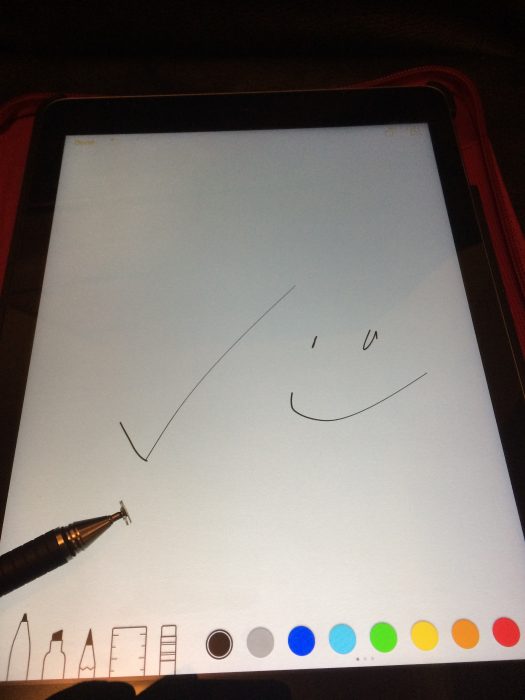 The market is full of various cases, but the Filofax case stands out due to its quality design and actual real life usefulness. It keeps your device safe and allows you use your device in a number of different ways. When paired with the Kit stylus, it's an actual benefit to productivity, and in my line of work I don't say that lightly.
The Filofax case can be purchased from Amazon for approx £35
The Kit stylus can be purchased from Amazon for £19.99