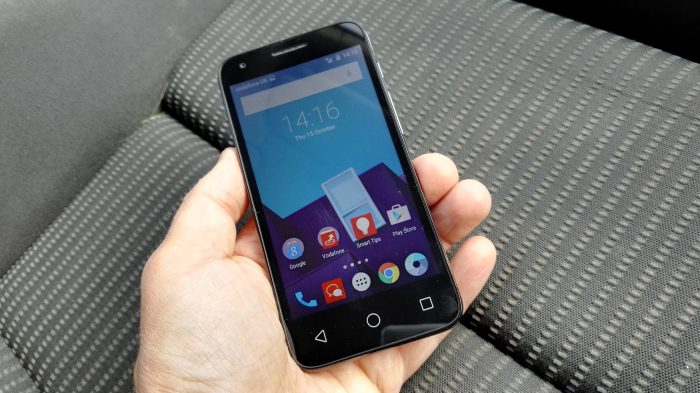 You've really got to mention the price in the introductory paragraph for this particular device. For just £50 on Vodafone Pay As You Go it's insanely cheap. Some of you probably pay more than that per month on a contract.
This is the Vodafone Smart speed 6, a handset which is actually made by an operation called TCL Communication and to be honest I personally think it's a rebadged Pixi 3 (4.5) because, comparing the two, they look exactly the same.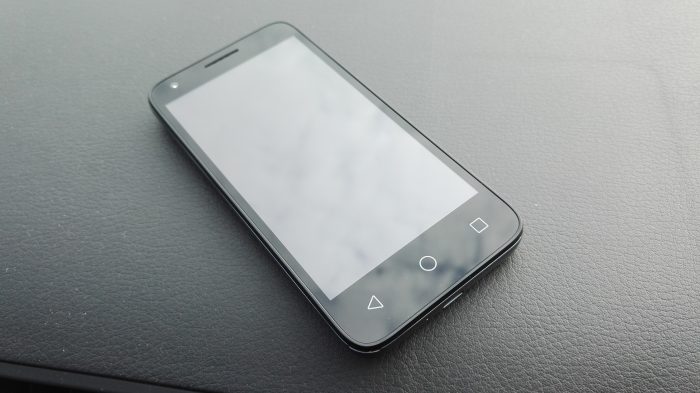 The specs include Android 5.1 and that 4.5″ touchscreen running at 854×480. The DPI is 240PPI and they don't appear to have stuck a light sensor in here, so you have to manually control the screen backlight because it won't adjust depending on light conditions. The upshot of this is that you crank the screen brightness up full-blast when you're outside (only to find that the screen is near-unusable in the daylight) and then have to struggle with the screen being ultra-bright in the evening when you're at home. That said, the brightness control is fairly easy to get to right up the top of the screen – just slide down from the top and you'll see a slider. I will confess, however, that the screen (indoors, with the brightness set correctly) is definitely very usable and you don't get that low-resolution "big text" feeling that I've seen on other budget devices.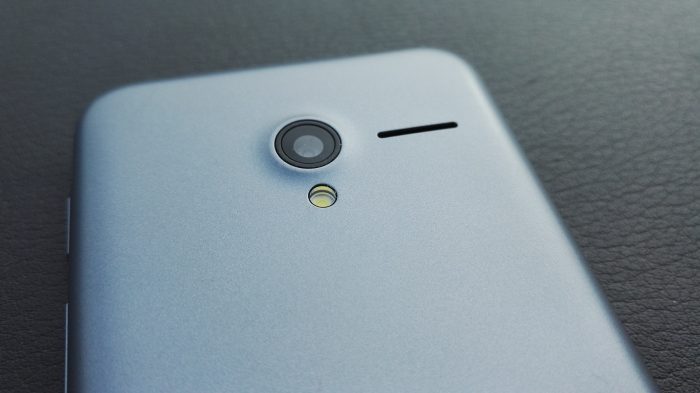 The handset also features a 5 megapixel rear camera which decent enough if you're shooting a brightly-lit outside scenic shot. The flash helps a little on inside shots, and if you take a little time to frame a shot you should be OK. There is a HDR mode which shows some sort of willing, but anything fast-moving will blur and it could be out of focus it the photo is challenging in any way. The same can be said about the 2 megapixel front camera. Although it's not a VGA unit, it's still in the bargain-basement area so selfies aren't going to look fantastic unless you have a moosh like Kelly Brook.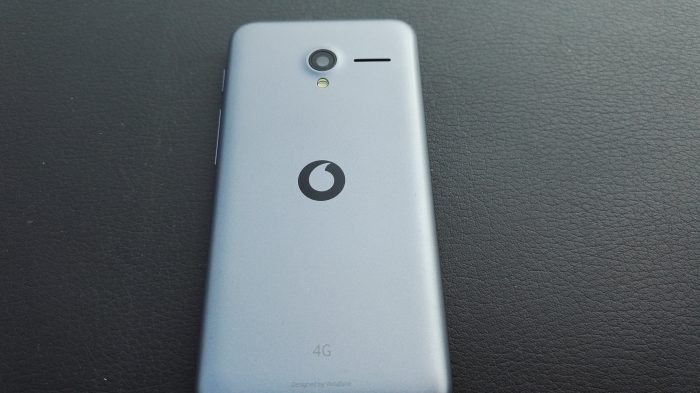 The back of the phone, which wraps around the sides and transposes those external buttons to switches on the chassis, is a plastic finish. If you do pop the back off you'll find a 1780mAh battery, microSIM and microSD slot.
This handset also, as the name suggests, does both 3G and 4G. You've got WiFi and Blueooth, plus GPS and 8GB of internal storage. I'd heartily recommend getting a microSD card because that 8GB will be half-way gone within seconds of you setting up. There's a lot of Vodafone apps on here, including Smart Tips (for helping you use the phone), Vodafone Start (for access to exclusive services and new apps etc), Direct Accessories (for buying headphones, microSD cards and the like) plus updates. Thankfully a lot of these apps can actually be removed if you don't fancy them, which should free up a bit of space too.
The CPU powering all this is a quad-core 1.1 GHz chip, but we saw the phone actually report a 1GHz quad-core unit.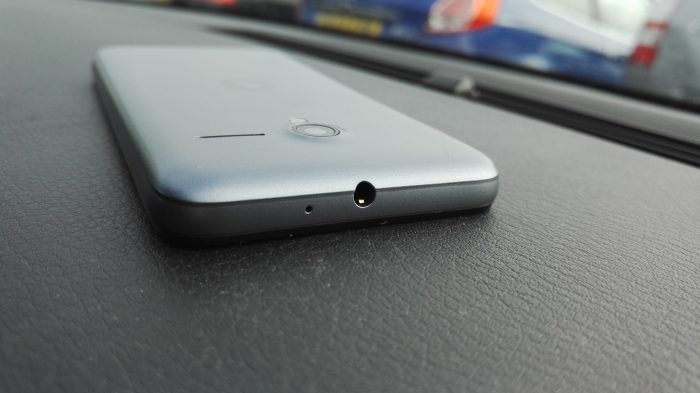 Up top, a second microphone for noise reduction and a 3.5mm audio port for your headphones. The left side is completely blank.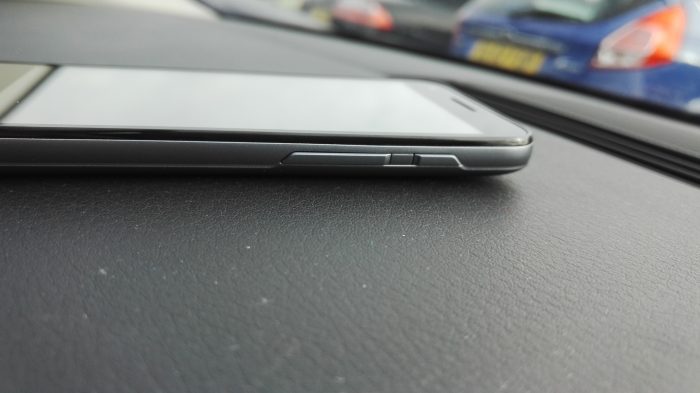 Meanwhile, on the right, the power key sits at the top and the audio controls are just below. They're a little thin and hitting that power key can take a little more pressure than you may be used to.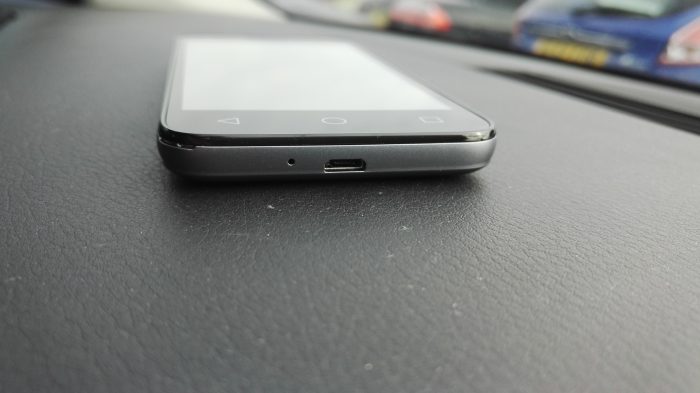 Down the bottom, the microUSB charging point. There's a small lip for levering off the rear panel too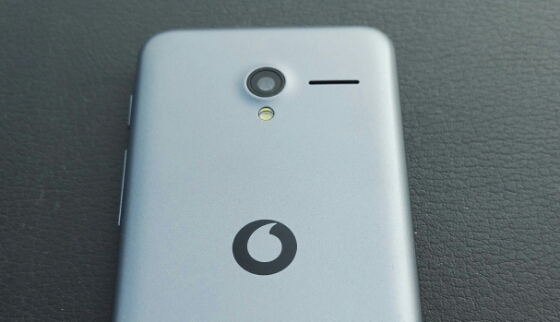 On the rear, that backwards-facing camera sits next to the external speaker and above the Vodafone logo as you can see. The speaker itself is passable.
The front of the unit passes my "border / screen ratio" test, sand there's just enough screen and just the right amount of border. At the top, next to the earpiece, a small LED will flash if there's anything you should know about.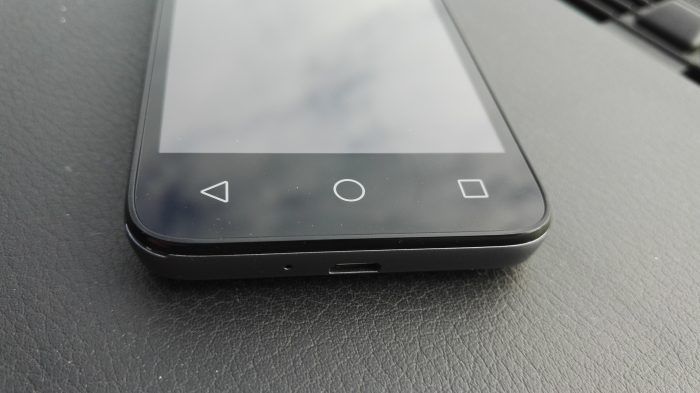 Down the bottom of the screen those three off-screen capacitive buttons aren't actually lit up in my photos – these are actually etched onto the front of the device.
Inside Android 5.1 powers the show and performs relatively OK provided you don't chuck some CPU-intensive games at it. Scrolling up and down, especially on the bright white menus, can result in some blurring as the motion kicks in. It's not as bad as other cheap handsets I've seen though.
Vodafone have also added their Call+ and Message+ system – something we've seen in action fairly recently. Voice calls get presentation features on Call+, so you can add images, sketches and drawings. Quite nice, but if the person you're calling doesn't have it then the standard call is still there. It's all integrated with the dialler.
All the Google apps are here, so despite the fact that your phone only costs £50, you'll still get YouTube, Gmail, Calendar, Play Music, Maps, Hangouts, Movies and everything in between. I installed all my usual apps and, apart from a bit of slowness on hefty websites in the browser, it seemed to operate fairly well.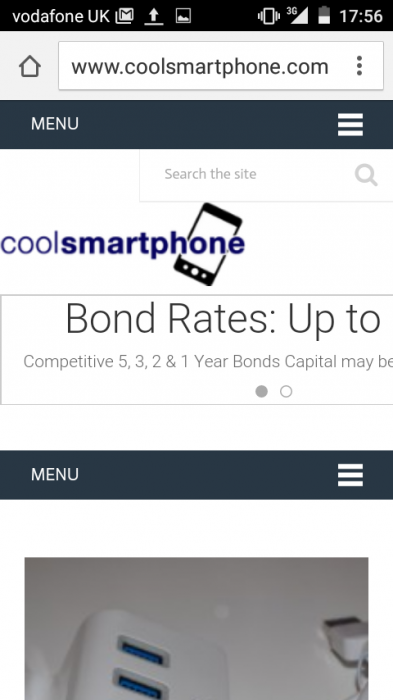 This being a budget handset, there's lots of ways to keep data usage down and maintain control over what your phone is doing. That's a good thing at this price point..
Camera
If you're careful and compose shots, you'll get a fairly decent image from the two shooters on this handset. That said, most people expect just to snap and shoot, and a bit more care is needed.
Oh, and don't forget that both cameras are fixed focus.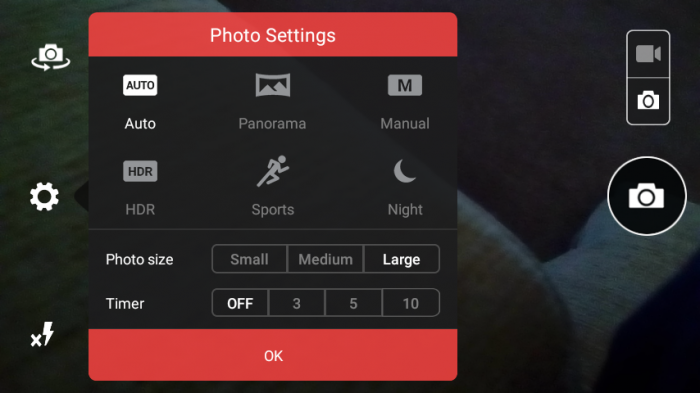 The camera app includes a night mode, sports mode and HDR. You can even go to manual mode if you want to faff around with all the advanced settings.
The settings, which are fairly appropriate on a low-end device like this, stick with fairly generic settings like "Photo size – Small, Medium, Large". There's no real mention of megapixels here.
I've got a few shots below..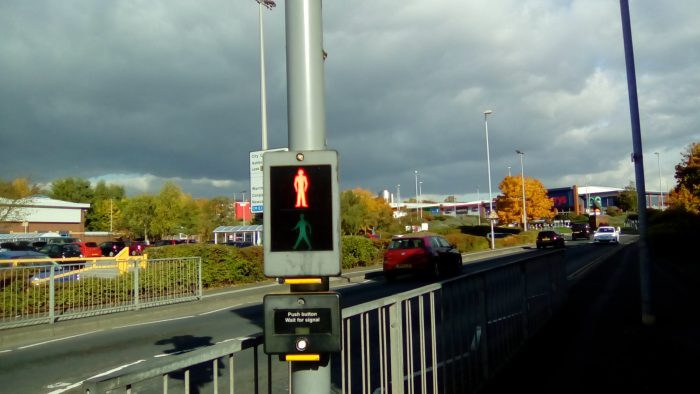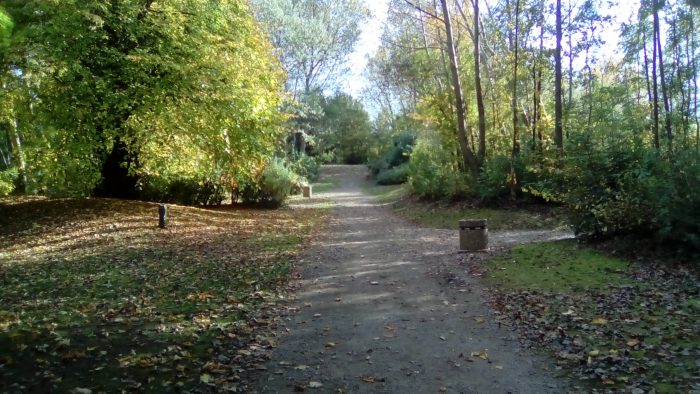 Conclusion
There was a time where £50 would get you a truly terrible device which was annoyingly unusable. It'd have a VGA camera, an awful screen and pap build quality. Now, however, we're getting 5 megapixel rear camera which is actually fairly decent and a screen which is passable when used indoors. We've come a long way, but sadly that screen doesn't quite cut it in the sunlight, even if it is brighter and a little larger than the devices I've used in the past.
Other than that, there wasn't a great deal that was all that bad here. You've got to set your expectations really. For £50 it's the best camera, CPU and screen you're going to get I guess, but I would've paid a little more for a light sensor.
Get the Smart speed 6 for £50 on Pay As You Go on Vodafone.
Vodafone Smart speed 6 Review
Camera - 8
Build quality - 8.5
Speed / UI - 8.3
Value for money - 8.8
8.4
For £50, you're not going to get a leading-edge spec-filled device, but what you do receive is a pretty decent effort.