I've given some of those Google Chromecast games a try in the past, but last night I stumbled across this – AirConsole. It's something slightly different and will effectively give you a games console and a controller with a really quick and easy setup.
You don't need any special accessories or apps, just your phone and a computer. First, crank up your laptop and browse to AirConsole.com. After you've clicked the big button on the screen you'll be presented with a number. Pick up your phone, browse to AirConsole.com on that, punch the code in and you suddenly have yourself a games console. Your phone becomes a customisable controller and your laptop is the console.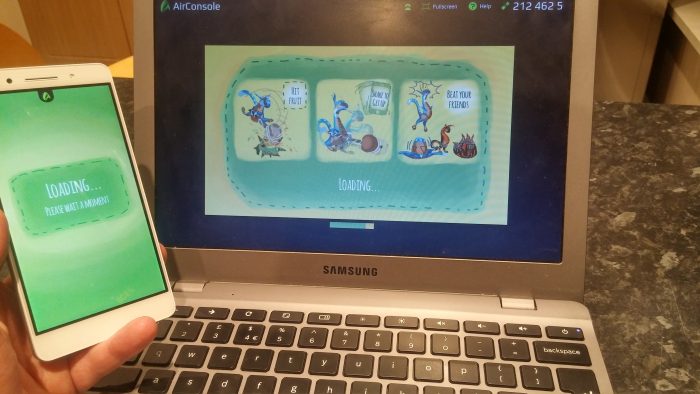 I gave it a quick try as you can see below. It's definitely got potential, although the choice of games is a tad limited at the moment.
I tried the Pad Poker game, which is a multiplayer app and a free version of those gaming / casino apps like this, and I gave the PolyRacer game a spin too – both of which change the controller on your phone. For me, it was the old NES games that held the most potential but they were a bit hit-and-miss whether they worked or not.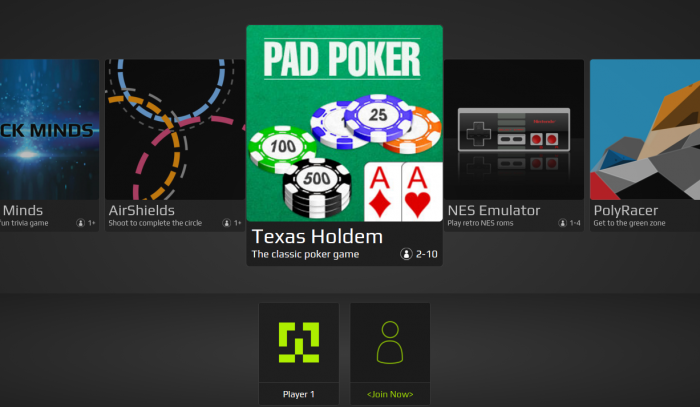 You can, if you wish, download the app too, but it's really not necessary. You also don't need a laptop either – you can browse the site on your Smart TV or your iPad to act as your console screen.
The people behind this are looking for other game studios to help add additional apps and games to the platform, and I must admit it's certainly a very interesting idea.