Strange day this. I've just written a story about how a watch can track your sexy times and now we've got the result – a baby!
Now, stick with me for a bit, because I'm going to tell you a story. Some years ago I was sitting in a queue of cars waiting to navigate a roundabout. As I sat there with my handbrake on, I looked in the mirror to see a car careering towards me with the driver looking backwards. It's not generally a good idea to look behind you when your car is doing about 40mph, but this lady was.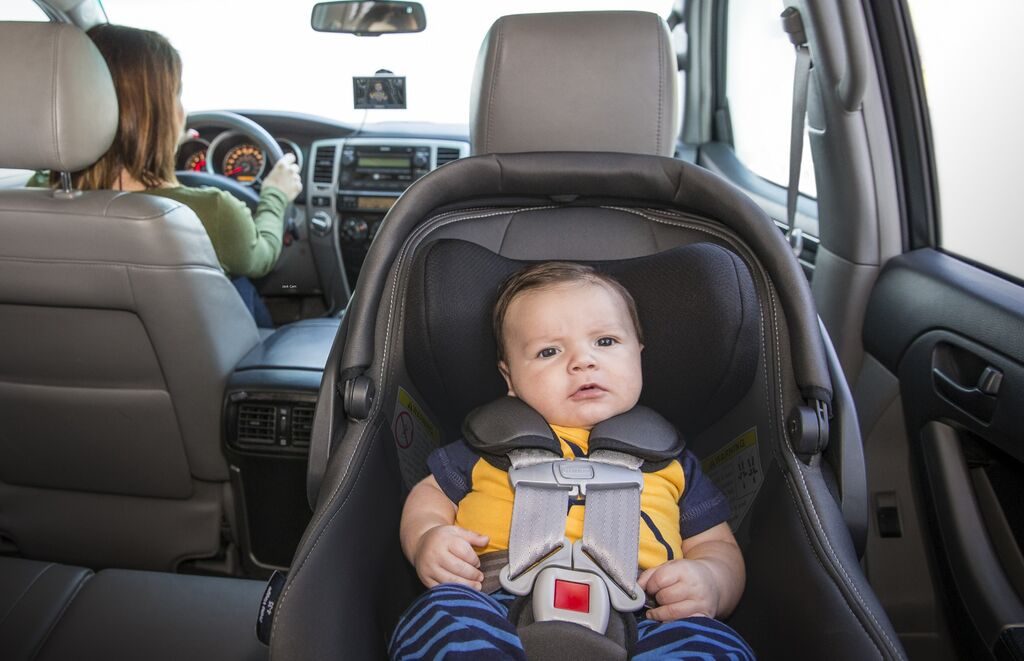 She smashed right into my rear end and pushed my car forward by about 6 feet. Luckily everyone was OK and the car in front of me had pulled forward just at the right time. Add to that the fact that there was a police car in the lane next to us and it was safe enough for me to get out and have a chat with the lady. She explained to me that she was indeed looking backwards as she was checking on her son in the back seat at the time. The officers in the police car were a little too honest with me if I remember correctly, and basically said that their shift was over so, "move both your cars onto that pub carpark and sort it". Nice.
So, upshot of that little rambling story. Don't look backwards when you're driving forwards. Also, if you do want to check on your little'un, get one of these new whizz-bang camera gadgets for your car from Garmin. Sadly they've sent us a a link to the product that doesn't work, a YouTube video which is flagged as private and they used the term "caregivers" which just left a strange taste in my mouth. You'll just have to look at the pictures for now. It'll be available in January next year for around £159.99 and will work with your Garmin GPS unit.
Update – Aha! They've sent us a working video now. Here it is in action…


The Garmin babyCam is basically your in-car video monitor which will wirelessly connect with compatible Garmin GPS satnavs.
Thiemo Weinschenk, EMEA Head of Product Management for Garmin, told us…
We are excited to be the first company to create a new product category that integrates passenger video monitoring with GPS navigation. Having to awkwardly turn around or pull over on the side of the road to check on your child is simply unsafe. With babyCam, parents can easily monitor children as often as they need while running daily errands.
The camera fits onto front or rear headrests and has an adjustable viewing angle. When your child gets a bit bigger you could probably rig it to the front of your car so that you can park in a space properly instead of making a terrible hash of it like this pillock..
Yes I am in a strange mood today. 😉