I've worked, and still do, with Windows as an OS for years. I'm familiar with Windows 2008, Windows 7 and every other version from Windows 95 onwards. After years of patching, upgrades, reinstalls, trojans, hot-fixes and drivers I'd simply had enough. Not only that, but I realised that the work I do can be done on the web. Everything. Sure, sometimes I have to do real "meaty" work but, after hopping through a Citrix Receiver I'm into a XenDesktop and away.
Don't get me wrong, although I can cloud print to connected printers and I can do nearly everything a Windows user can do, there's still a couple of areas where you could struggle – video editing or running other local software.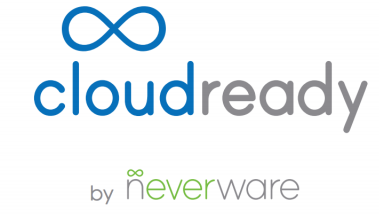 For me though, I can use Office 365 or Google Apps to do my work. I can use Twitter, GMail, Facebook and everything else – no locally installed apps are needed for me, so I took the decision to buy myself an old Chromebook. It was £100 off eBay and was only ever meant to be a "backup" device when I'm out and about. However, it's turned into my daily driver. I open the lid, do my stuff, close the lid. No hibernation, no drivers, firmware or hours of updating. It just works. If it needs an update then it'll download in the background and ask me to reboot when I'm ready. After a few seconds (literally) I'm back.
So, if you have an old laptop kicking around that just won't cope with Windows 10 then you can give it a new lease of life. Say hello to CloudReady. It's the Chrome OS, but expanded to run on other laptops. See, originally the Chrome OS – Chromium – was only meant to run on specific hardware. CloudReady, which is free, has been tweaked to make it run on virtually anything you can throw at it (here's a list of tested hardware). One installer, which you whack on a USB drive, is all it takes. Just download the binary file, boot your old laptop with the USB drive attached and hit the install button.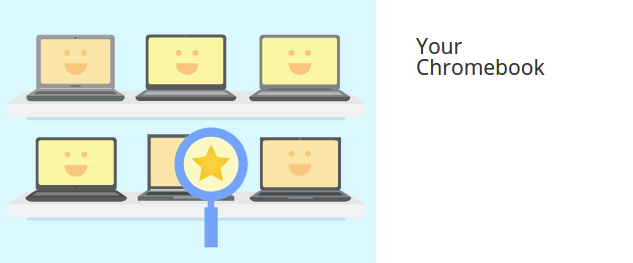 There's no real faffing about, no need to worry about finding drivers. The boys from Neverware have packed in the common graphics, WiFi and trackpad functionality in there and it means that you can make use of an older – but still rather useful – laptop that might've got clogged up or bogged down over the years.
Go on, why not give it a try? Here I'm talking about the free version, but there's a cost for the educational version which adds support etc.