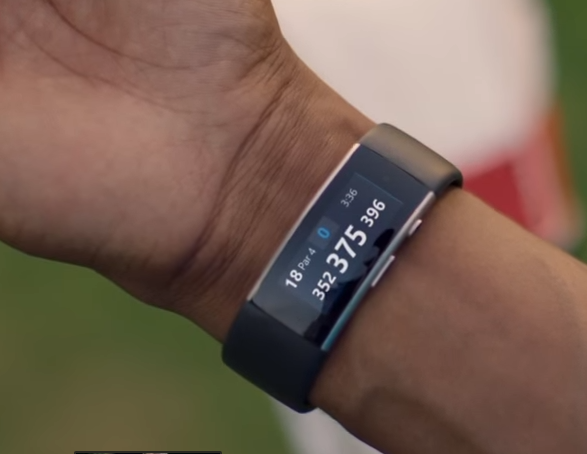 If you watched the event you'll know about it already, but Microsoft yesterday announced the Microsoft Band 2. It will, provided you don't pig out on the doughnuts, help you "Live healthier and achieve more".
OK. Tech specs. GO!
Band Material – Thermal plastic elastomer silicone vulcanate (TPSiV)
Display Size – 32mm x 12.8mm
Display Type – AMOLED 320 x 128 pixels
Battery Life – 48 hours of normal use. GPS will "impact" battery performance.
Average Charge Time – Full charge in less than 1.5 hours
Sensors –
-Optical heart rate sensor
-3-axis accelerometer/gyro
-Gyrometer
-GPS
-Ambient light sensor
-Skin temperature sensor
-UV sensor
-Capactive sensor
-Galvanic skin response
-Microphone
-Barometer
The band is also water resistant and connects to your phone via Bluetooth 4.0 LE. It'll connect to apps like Strava and basically keeps an eye of your activity. Exercise, steps, calories burned and sleep quality are all tracked plus it'll keep you up to date with your favourite notifications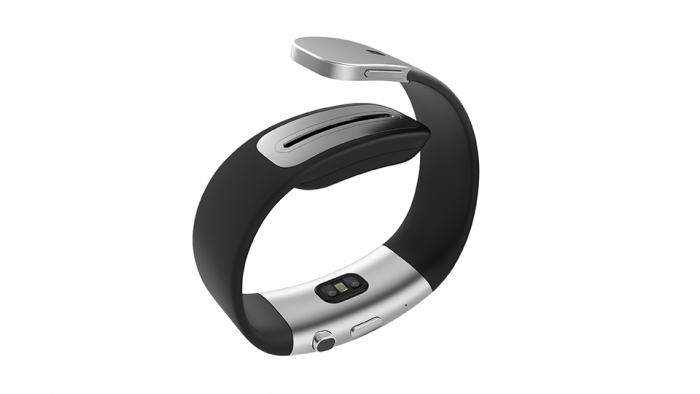 The Microsoft Health system monitors all the above and provides a mobile app and web dashboard so you can keep track of just how healthy you are. Plus, with the continuous optical heart rate monitor you can understand just how healthy your heart is too.

Fitness is great, sure. This'll track your distance, splits, elevation plus pace and a map of your run. Yes, you can check your heart rate whilst biking and check personal bests. However, the band will also deliver email previews and calendar notifications along with the ability to receive and reply to text messages.
The price is a bit tasty though – $249.99 in the US or £199.99 in the UK. Here's a video to whet your appetite..
https://www.youtube.com/watch?v=DBmKfkReBC4
As you can see, it wraps around the wrist nicely and comes with a hard wearing Gorilla Glass 3 screen. Microsoft have made improvements to that display too, and it's said to be more responsive than the earlier model.