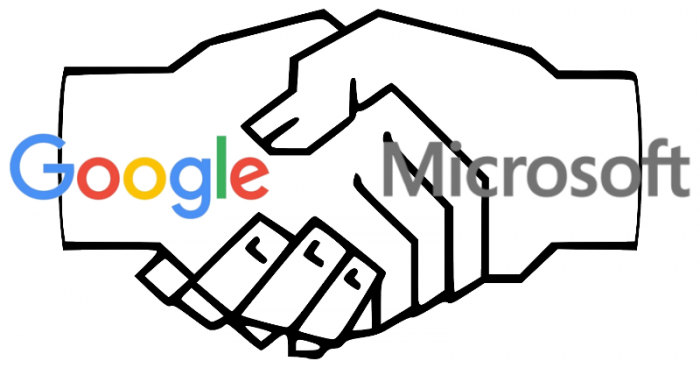 For Windows users today looks to be an exciting day. Starting at 1500 GMT Microsoft will take the wraps off its latest hardware and software developments.
Much is already known about the devices themselves (phones, tablets, and wearables) but I've got a nagging sense that there's still a surprise to be revealed. New rumours suggest that the surprise might, in fact, appear in the rather unlikely shape of Google. Google hasn't played nicely with Microsoft for a very long time – it has never properly supported the Windows Phone OS with official apps and there was a long-running patent battle and argument over YouTube apps. They are, after all, rival software manufacturers, though Microsoft has shown lately that providing official apps to other OSes can be successful.
Last week Google and Microsoft finally dropped their patent battle. On the back of this is the current rumour that Google will actually take the stage this afternoon to officially announce support for Windows 10, in all its guises. Microsoft did this at the recent Apple launch of iOS9 so there is form. The provenance of the rumour might be described as flaky at best – we shall know more in just a few hours time…
Image source here.
Origins of rumour source here.