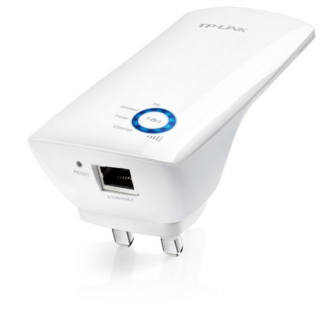 Do you have a really big house and experience coverage problems from your WiFi unit? Well, invite me round. I'll quite happily drink your beer and then fall asleep in one of your many bedrooms. You big show-off.
If you'd rather not be out of range (and have to use your precious mobile data allowance at home), you can boost the existing WiFi signal with this range extender from eBuyer. It's down to just £17.99 and even has an ethernet port on it should you want to convert that magical wireless signal into a wired connection for one of those "computer" thing-a-mee-bobs.
The device is easy to setup and remembers your WiFi network even if you move it around the house. No cables, no wires. Just plug it into an electrical socket, pair it to your network and off you go.