If you've read this site for a while, you'll probably know how I'm a big campaigner for internet safety, especially when it involves kids. The "lag" involved in locking down unsafe videos on sites like YouTube meant that anyone could've watched a double murder online. Plus, with so much content being constantly updated it's a cat-and-mouse game.



Now Norton have published this PDF for parents with some quick tips for your kids when they're online. The headline figures from their research are pretty revealing. For example, did you know that 83% of 11 to 15 year olds registered on a social media site with a false age? That's 83% of kids whose usage was monitored too.
With gadgets being so small, so portable and so connected, it's impossible to monitor children all the time. The minute you buy them a gadget, you've effectively lost control.
Of course, Norton want you to use solutions such as Norton Family to monitor usage and limit information which is being shared. You should also perhaps check their history, stop in-app purchases, add a password protection on app stores and limit usage online. All of this can be tricky, and it's not easy either – especially when kids between 8 and 17 claim to spend a full 44 hours online every week.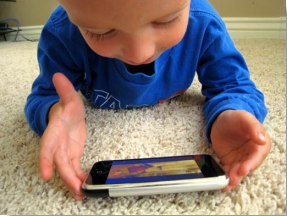 Tech solutions aren't going to fix things like this. If you turn off the WiFi, kids will find an alternative, so monitoring the amount of time being spent online and building a reward system for turning off the device when requested are all decent ideas. However, teaching kids about the internet and discussing the risks is definitely a great starting point. Treat the internet and all these connected gadgets in the same way as crossing a road or going out of the house. Set boundaries, detail the concerns you have and – whilst you must try and monitor usage – talk to them and listen to their experiences.