Today Amazon started delivering their new tablet models to customers who had pre-ordered in the UK. I received my £49 Amazon Fire 7″ (2015), and this is my unboxing. Yes, you did read that correctly, it's just £49.
Specifications:
quad-core processor and 1GB RAM
7″ 1024×600 display
8GB storage with Micro SD expansion slot for up to 128GB
Amazon Fire OS based on Android 5.0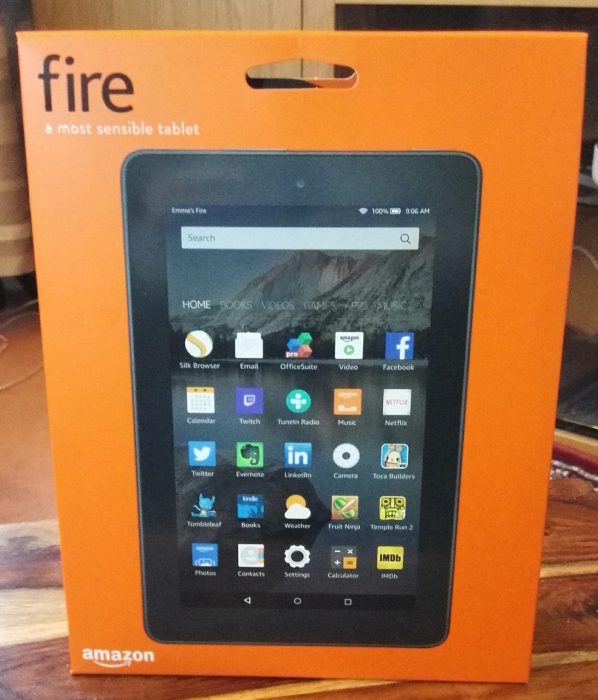 Packaging has been simplified and is now less refined and solid than previous Fire tablet models. Simple, lighter cardboard in an arier box than before probably is one of the factors in enabling Amazon to reduce the price too.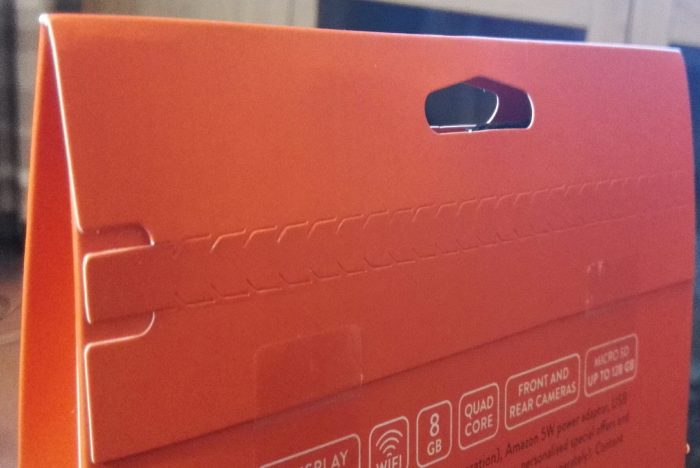 Just as with the packaging of previous models, cardboard is the main material with little or no plastics involved, apart from the sheathing of the tablet itself.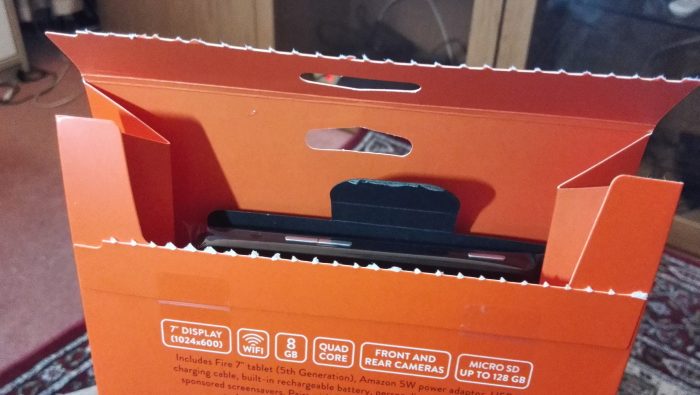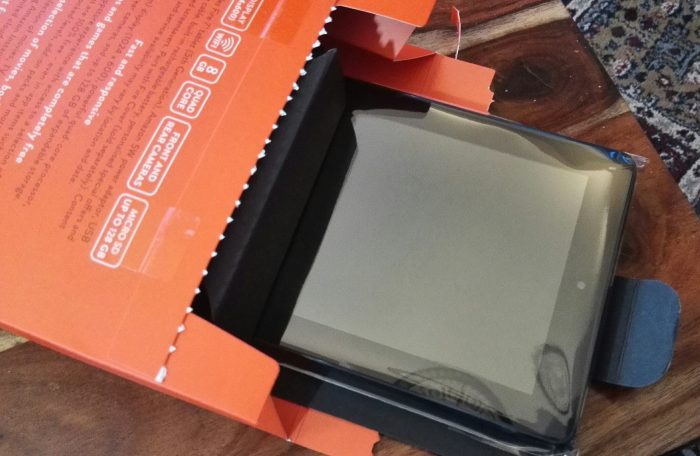 Contents of the box are minimal: the Amazon Fire 7″ tablet itself, a mains to USB power adapter, a micro USB cable and minimal documentation constituted by a couple of cards (a quickstart pamphlet and a Terms Of Use booklet).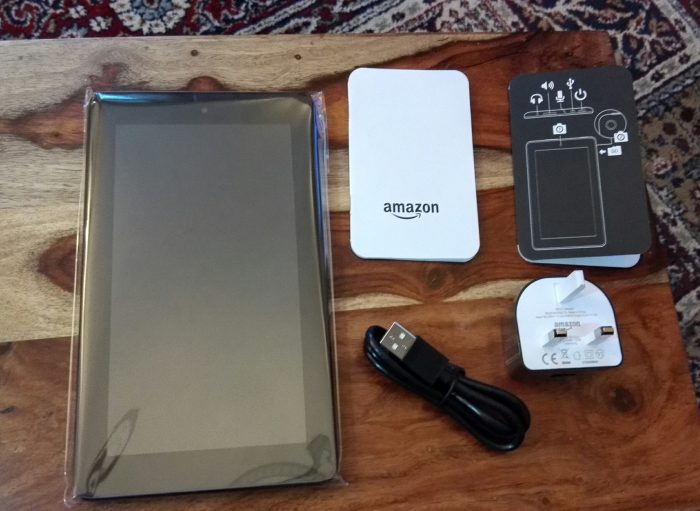 The hardware of the tablet itself is as simple as it gets: all controls and ports are lined across the top, just round the corner from the front facing camera which is placed centrally in the upper bezel.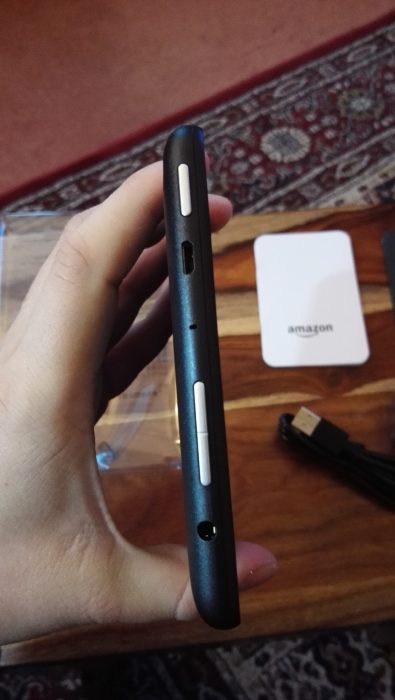 The device is currently undergoing a software update. Keep your eyes on Coolsmartphone.com for the full review of this surprisingly affordable Amazon tablet running Fire OS, Amazon's flavour of Android.