Traditionally most of us have the expectation that watches are a certain shape – circular.
For a while, smartwatches struggled to accommodate this traditional shape until relatively recently when a few Android Wear devices with round faces started to make an appearance.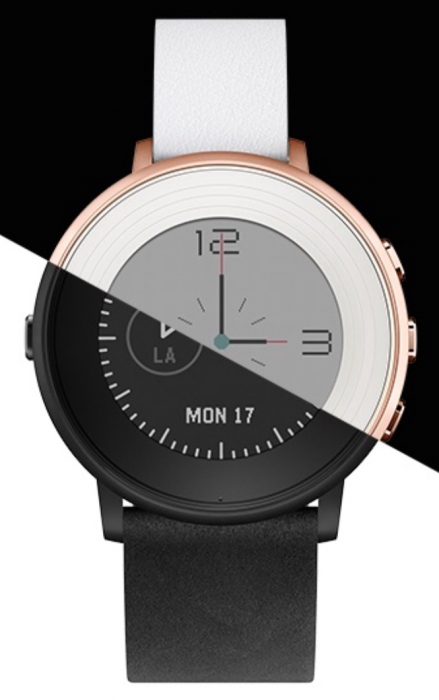 Pebble was an early entry into the Smartwatch arena, and today they joined the round watch market as they announced the Pebble Time Round.
Billed as the smallest and thinnest smartwatch in the world, the Round is 7.5mm thick and weighs 28 Grams so this claim has merit.
This reduction in thickness does come at a price though as one of Pebbles traditional strengths – its battery life – has been reduced to an expected 2 days. That said, it only takes 15 mins to provide a days' worth of charge so this shouldn't be much of a hardship.
Retaining its often praised and easily readable colour e-ink screen and providing splash proofing, the Pebble Time Round remains a practical choice for those looking for a new smartwatch.
For those looking to tailor your style, the Round will be available in Black, Silver or Rose Gold (spot a trend anyone?) with various straps being supported.
The Pebble Time Round will be available from November in the US (prices starting at $249) and Canada, with the U.K. following later in the year.