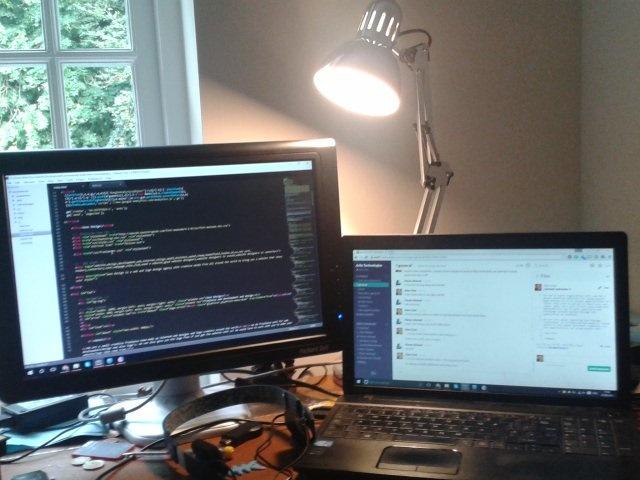 Could you start by telling me a little about yourself?
I'm Alex Choi, a 14 year old teen developer from the United Kingdom. I first gave coding a try when I was 11 and from there I found that I had a passion for it. I've enjoyed building things with code, there are so many possibilities!
You've started several companies. How long have you been wanting to start them? What made you know it was the right time?
I guess my first company started when I was 12. I made BlackBerry apps then and it was mostly just a bit of fun because I wanted to say I had put something on a store. I never really had the urge to start a company, I just always wanted to build apps and then I thought that I could make some really good ones if I worked with some other teen developers and I guess that's how Arlix Technologies started.
You're building the World Youth App. What has been the hardest challenge you've faced thus far?
Mostly design. Charity apps aren't that common and trying to give the app a purpose and functionality that we think potential users will enjoy has been quite hard for us. I discovered the 

World Youth Organization

 a few months ago and I contacted them about building an app because so many young people are involved with technology and we agreed that an app would really allow young people to connect. You can expect to see the app hit the stores in a few months.
When did you start developing for mobile platforms? What made you choose the platforms you have?
BlackBerry was the first platform I started working with, which is now rather an unpopular choice for many developers. I guess I choose it because I had a BlackBerry tablet at the time and wanted to run some apps on it. Later I moved on to Android, which was undiscovered territory to me, I soon realised the potential of the platform and really enjoyed working with it. I've tampered with iOS development a bit but not having a Mac doesn't really help…
Your company, Arlix Technologies, is helping to bring together teen developers (while making awesome projects). How is this working for you?
I can't say it's been an easy ride or that it's going to but I've definitely been pleased with hat we are achieved and hopefully what we will achieve. I think it's quite amazing that we can bring together teens from all over the world and do what we love. Arlix is based on pure passion for coding and that's why I think our work can be so amazing. You can get a preview of our upcoming project, Learn+ 

here

. Also if you're a teen developer and would like to work with some others, you can 

enquire

 about joining!
You also run a freelance web design and development company. When did you start doing web development? In what ways do the challenges and tasks differ from mobile?
Web Development was one of the main proper types of programming I did after learning the basics on 

http://scratch.mit.edu

. I think that web development is a lot more free. Often on mobile you are expected to follow design guidelines for that platform and I feel that with web I can open my imagination and use more unique designs and layouts. I guess challenges include things like trying to make webpages look good on all screen sizes, you also have to do a lot of design from scratch unless you use a CSS library.
What advice do you have for young people who want to get started developing?
I think commitment and a goal are key. If you start knowing where you eventually want to go with it, like an app or website idea then I think learning is much easier because then you can find out what languages and frameworks you need to learn. Although very basic, I think things like 

Scratch

 are great places to start, and then things like 

Code Academy

 are really helpful. Oh, and when 

Learn+

 launches, there should be some coding courses there too! Commitment is key because it's definitely not an easy ride, you might have to watch videos or read concepts over and over again but it does eventually click and you can feel really proud!
Main Computer: Toshiba Satellite Pro
Specs: Intel Core i3; 8 GB of RAM; 500 GB Internal Storage
Main Phone: Samsung Galaxy S5
Specs: 2 GB of RAM
Secondary Phone: iPhone 4
Tablet: Samsung Galaxy Tab 3 7.0