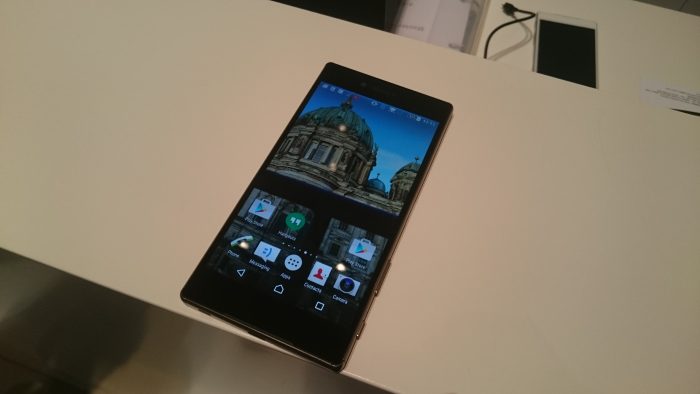 This one was a bit of a shock to see, especially given their marketing campaign.
The latest news out of camp Sony is that they are advising not to use the phone underwater. This is a phone which is billed as waterproof in the specs WWWWHHHHaaaa…. ?!
The term "waterproof" is correct … to a point. Sony would prefer if you don't take it too literally. If we compare the specs as listed on the Sony website, here is what the older Z3 states for water and dust guidelines…
The Xperia Z3 is waterproof and protected against dust as long as you follow a few simple instructions: all ports and attached covers are firmly closed; you can't take the phone deeper than 1.5m of water and for longer than 30 minutes; and the water should be fresh water. Casual use in chlorinated pools is permitted provided it's rinsed in fresh water afterwards. No seawater and no salt water pools. Abuse and improper use of device will invalidate warranty. The phone has an Ingress Protection rating of IP65 and IP68. To see what this means and for more information see www.sonymobile.com/durability.
However, here is what they say on the newer Z5, Z4 Tablet Z3+ M4 Aqua guidelines..
The Xperia Z5 is waterproof and protected against dust, so don't worry if you get caught in the rain or want to wash off dirt under a tap, but remember: all ports and attached covers should be firmly closed. You should not put the device completely underwater or expose it to seawater, salt water, chlorinated water or liquids such as drinks. Abuse and improper use of device will invalidate warranty. The device has Ingress Protection rating IP65/68. For more info see www.sonymobile.com/waterproof. Note the Xperia™ has a capless USB port to connect and charge. The USB port needs to be completely dry before charging.
Subtlety different. but different none the less. Here is why I think we are seeing this problem though…

It may very well all be down to the microUSB on the newer devices being uncapped. If you think about it for a minute this does make sense really as there is the possibility of material getting caught in the USB port. This can then cause damage to the phone when it is next charged.
So yes, your phone is waterproof, but if you take it for a swim be careful for goodness sake that and make sure you clean/dry the USB port correctly before you charge it.