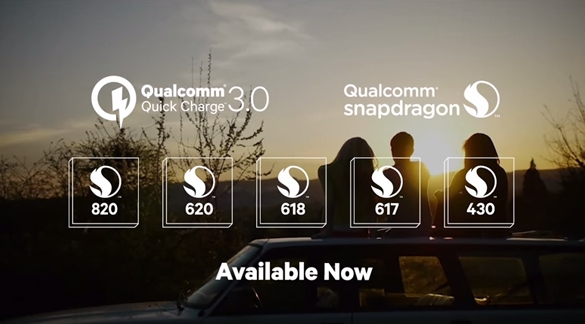 Processor manufacturer Qualcomm has announced the latest version of its Quick charge system, now imaginatively named "Quick Charge 3.0". It'll debut on the Snapdragon 820 chipset next year and will then roll out to the Snapdragon 620, 618, 617 and 430 platforms.
Quick Charge 3.0 will allow compatible phones to go from dead to 80 percent charged in just 35 minutes. Quick Charge is Qualcomm's proprietary technology that allows a mobile device to smartly communicate with a charger so that it can safely and efficiently increase the charge rate.
Let's face it. Batteries don't last long enough and charge time is always longer than you'd like, so this is great news.