Technology doesn't have to be be dull, in fact it can become a fashionable accessory to your life, a little extension of your personality or just great to look at.
A great example of a company trying to inject a little style into a our technology packed world is Trendz, whose new range of fashion accessories, aimed at the female fashion market, aims to inject a little inspiration into its fashion accessories.
To see how they have well they have achieved this, here at Coolsmartphone we have embraced  our feminine sides to look at a number of their products…and as a second opinion I asked my wife,
First up the Trendz Universal Laptop Sleeve.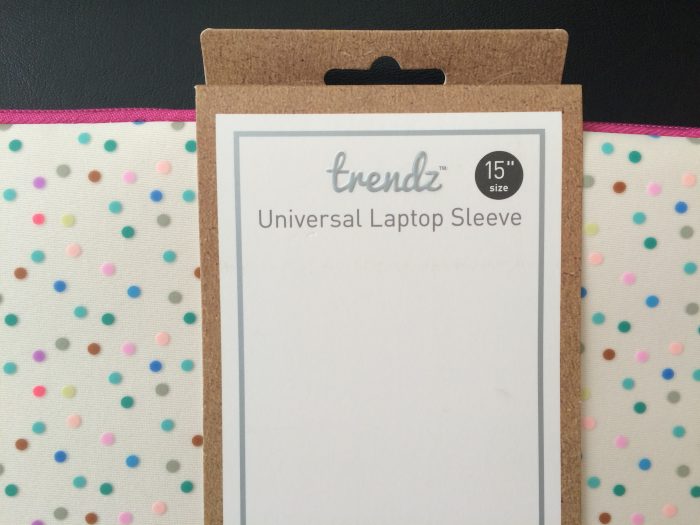 Available in two different sizes (13″ & 15″) the Trendz laptop sleeve provides a stylish way to safely transport your laptop with you. The material feels strong and well put together and the designs (Polka Dot shown here) are definitely different to the dull case I would normally use. In addition the material inside the sleeve is  very soft, so I am confident that your device won't get scratched.
So far so good and at approx £15 on Amazon the price seems to be reasonable, but there is one slight problem and its comes in this claim on the packaging label.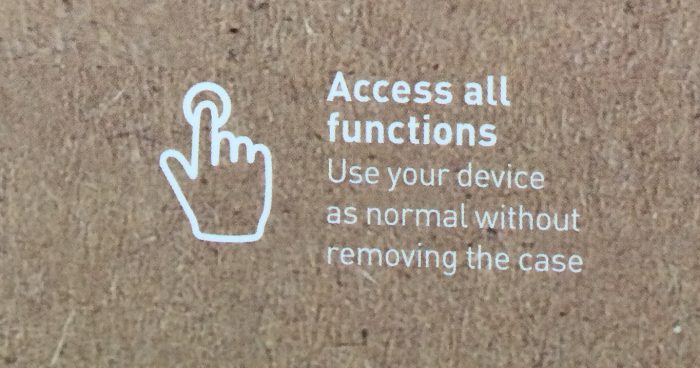 It says that you can continue to use your device without removing the case, but as the case doesn't unzip al the way around neither myself or my wife could work out how to use the laptop with it in the case, and we believe this to be a mistake.
However if you you are looking for a stylish laptop sleeve to protect your device then you should check out the Trendz Sleeve.
Next up the Trendz Stylus Pen.
Finger Prints can be a nightmare, it doesn't matter how often you clean your touch screen some screens just act as finger print magnets – a stylus can help.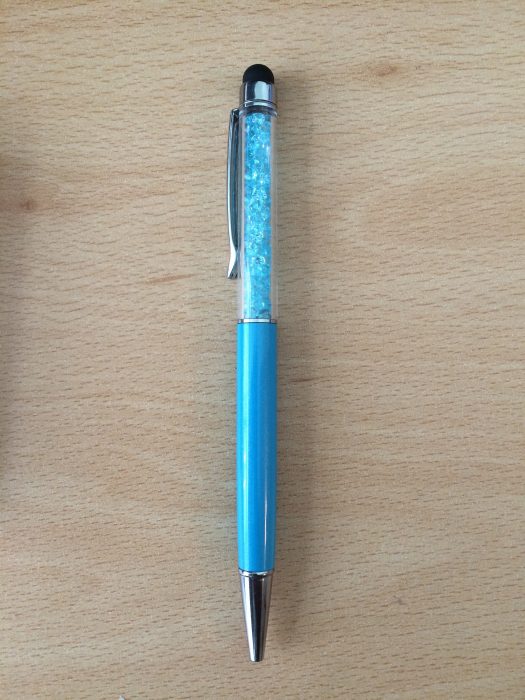 Over the years I've tried some really terrible Styluses, but the Trendz stylus is pretty good. It looks good with nice colouring and glitter filled design , it feels nice in the hand. It is also a biro pen, and most importantly, it works well.
The stylus  works best went the metal clip rests against your skin, I'm guessing this is how it passes a charge to the screen. The end of the stylus is soft and spongy which provides a nice comfortable connection between you and the device.
To be honest I was hoping to be able to use the stylus as the basis of an article on using a tablet for art and craft work, but unfortunately the nib (sponge) is just too large to be used for this task, which is disappointing, but to be fair, the stylus was not designed for this particular purpose, and just works well on the system interface and for typing.
At £6.99  this is a good value option for interacting with your phone or tablet and as long as you aren't looking to do any delicate drawing or colouring in, then the Trendz Stylus is a great way of keeping fingerprints off your screen, especially if you carry a pen with you anyway.
Power in your Pocket
It seems that battery management is a very important aspect of modern life, and Trendz have a couple of different ways for you to carry a fashionable portable solution with you,
Firstly the Trendz Mirror Power Bank which has an interesting feature as it includes a mirror on the base.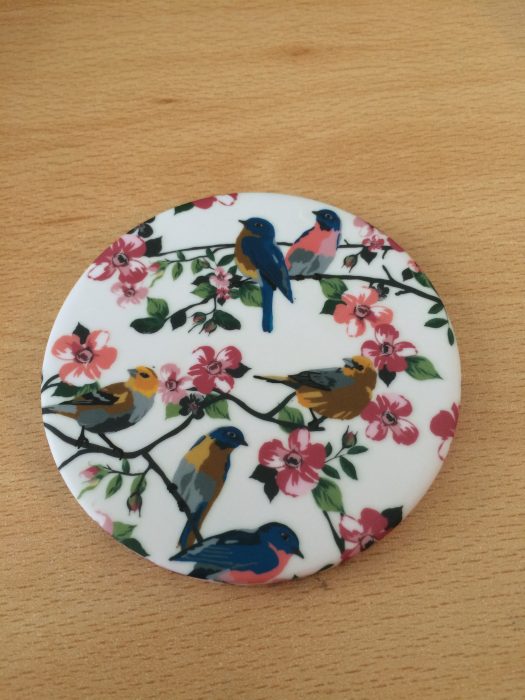 If you would normally carry a compact mirror on you, then the Mirror Power Bank is an attractive proposition. It provides a 2000 mAH internal battery and can provide a charge output of either 5v or 1A.
On the flip side of the bank there is a stylus 'vintage bird' design which makes it really stand out in a crowd. It comes with a nice black carry case and a USB charging cable (no plug is included). On the side of the device you will find 2 USB ports and there is a discrete charging light.
The fact that this is a functioning compact mirror really makes this a great idea, 2 useful devices in a single stylish £14.99 case.
If you are looking for a little more portable power then check out the Trendz Power Bank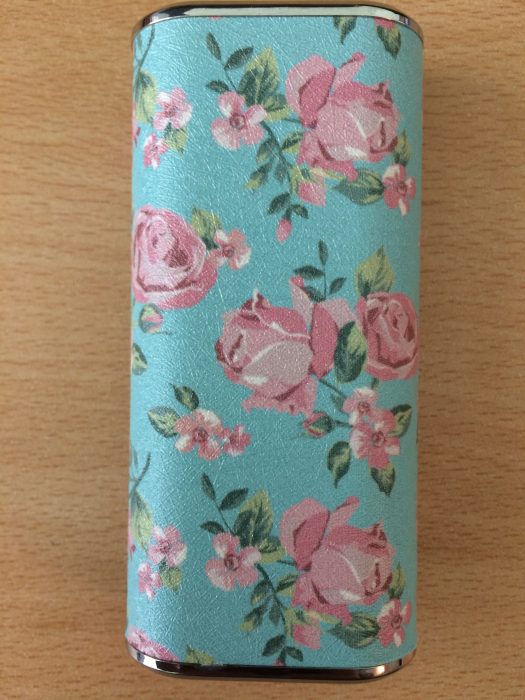 Coming in various designs, the more traditionally sized Power Bank provides 4000 mAH of portable power with a maximum output of 1A.
A power cable is provided (again without a plug)  and at £14.99, if you looking for a stylus power bank then there is value here.
All the Trendz range have a style which can be coordinated to match or compliment each other. When you put them together they do look striking.
Certainly there is gift potential here !!