Less than £85? Well, there's no 4G and this isn't the very latest version of Android but heck, it's got a 13 megapixel rear camera and a 5 megapixel selfie. It's also powered by a Mediatek 2Ghz octa-core CPU with 2GB RAM. Not bad for this price-point, even though – if we're really honest – nobody has heard of the Takee brand.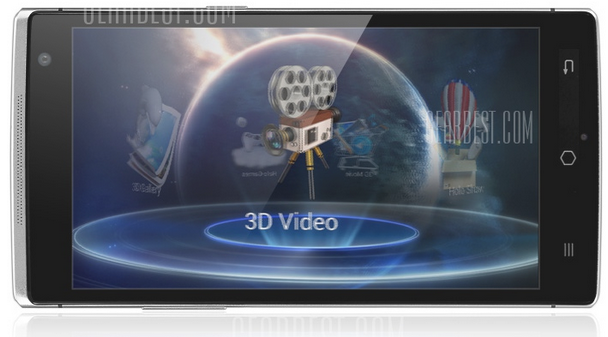 This, the Takee 1 Holographic 3G Phablet, has 32GB of storage and – as the name suggests – features a holographic display for "immersive, realistic content". This seems to use eye-tracking technology and is augmented by a 3D sound technology for your headphones too.
Other specs include that 5.5″ Corning Gorilla Glass 3 OGS screen at 1920×1080, which is full HD. It's dual SIM and has a microSD slot if you need more storage.
It has a 2500mAh battery and is currently selling for $129.99 with free shipping here.