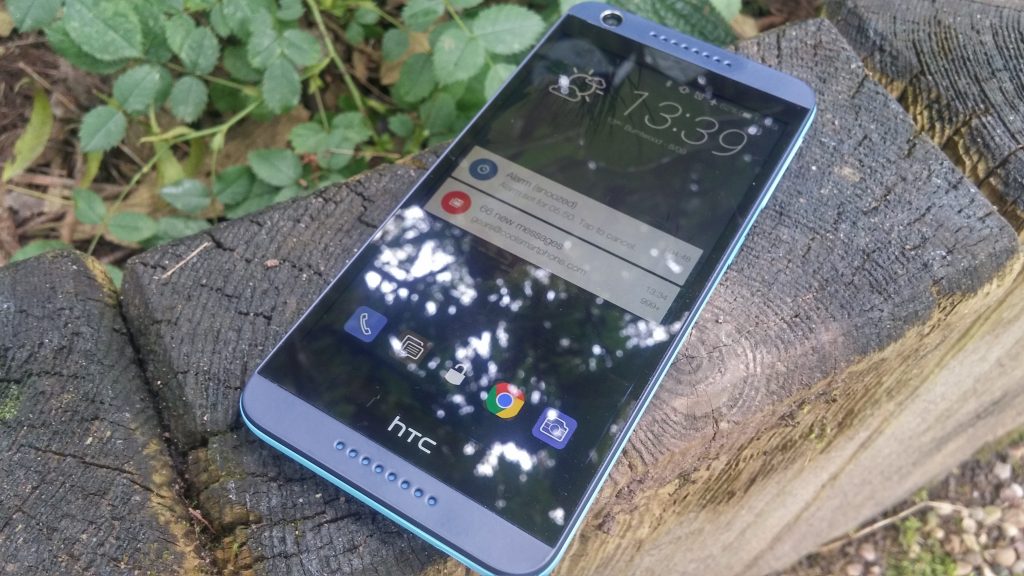 Think HTC and you'll invariably think of the HTC One handsets. They're beautiful. They're well-built and they're feature-rich. However, they're also pretty expensive, so what about those who want a taste of HTC but don't quite have the cash?
The Desire 626 is a device I've had as my main driver for a few weeks now. Initial impressions are decent enough. It has a grippy matt rubber rear and this model comes with a light blue band around the edges which delivers a softer and more "fun" feeling to this HTC. I quite like how the colours complement each other and the phone feels comfortable in the hand.
Let's talk pricing first, because you need to know that this hits the sub-£17 mark on contract and sits at between £160-£195 SIM-free from HTC partners. You may think that an octa-core CPU is essential for you, but the quad-core 1.2GHz Qualcomm Snapdragon 410 in this 626 has served me well – even with my techno-abuse.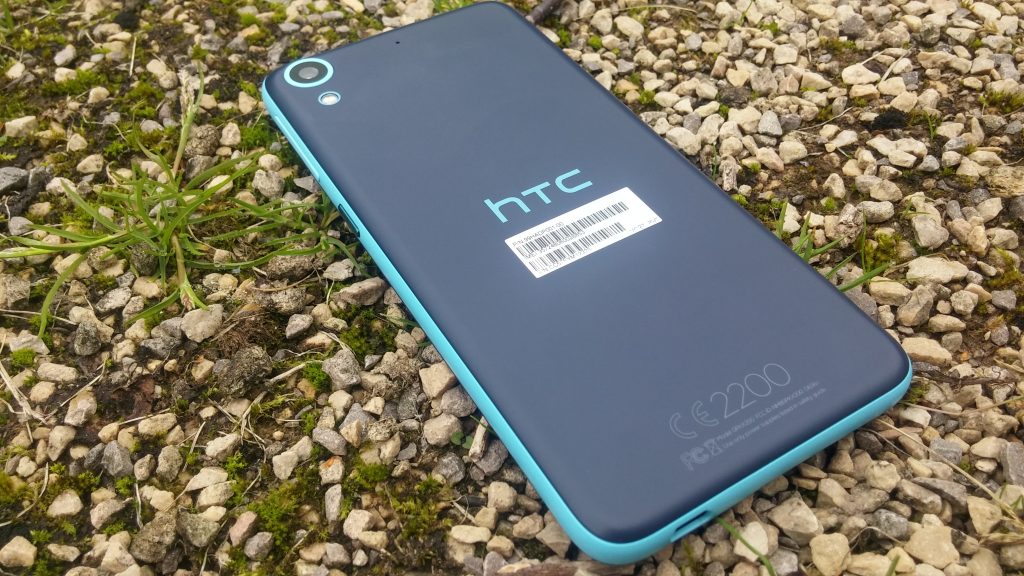 The cool-looking handset has a number of details I appreciated. Firstly, it'll do 4G, which is great for ditching those 3G-pauses you never realised were so bad, and the infamous video "buffering". It weighs in at 135 g and runs Android with 16GB of internal storage and 2GB of RAM. You can also slide in your own microSD card slot which boosts your storage by another 512GB if you have the money to go that high.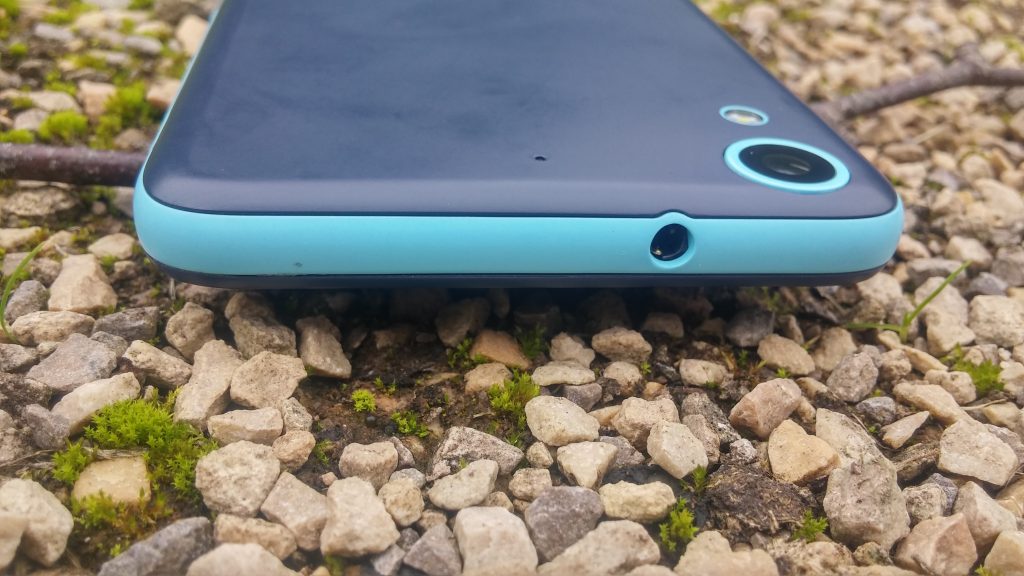 Up top, on a slightly rounded edging, you'll find a 3.5mm audio jack although there's no Beats tech here any longer. Those rather nice front-mounted dual speakers won't do the BoomSound magic you may have heard pumping out of a HTC One either. I would've paid a bit more money just for the BoomSound tech, because to be honest this handset is riding close to other handsets in a similar price range which are really rather good too.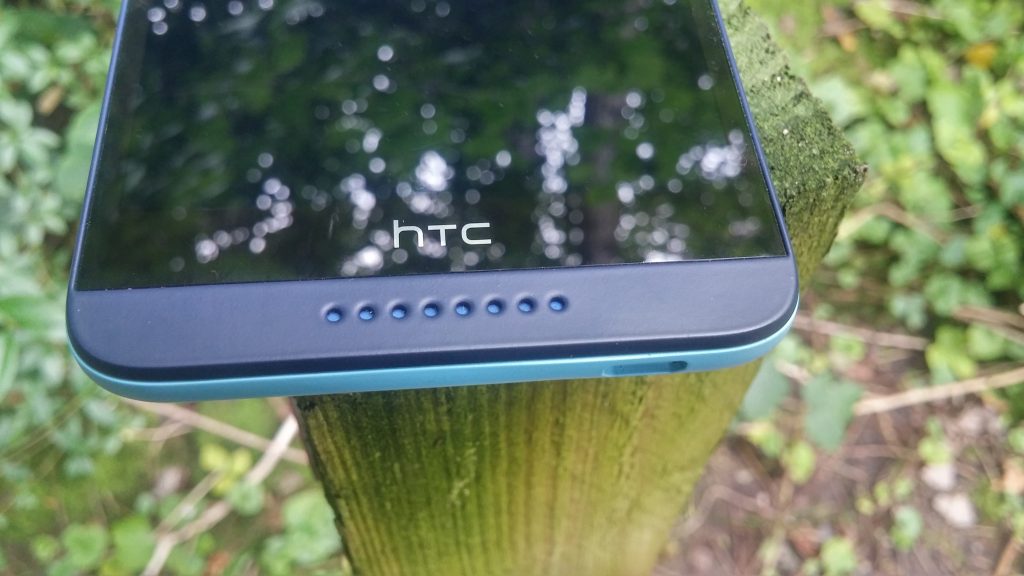 On the right there's the volume control with colour-coded buttons and a dark blue metallic power button which protrudes just enough for you to locate it easily.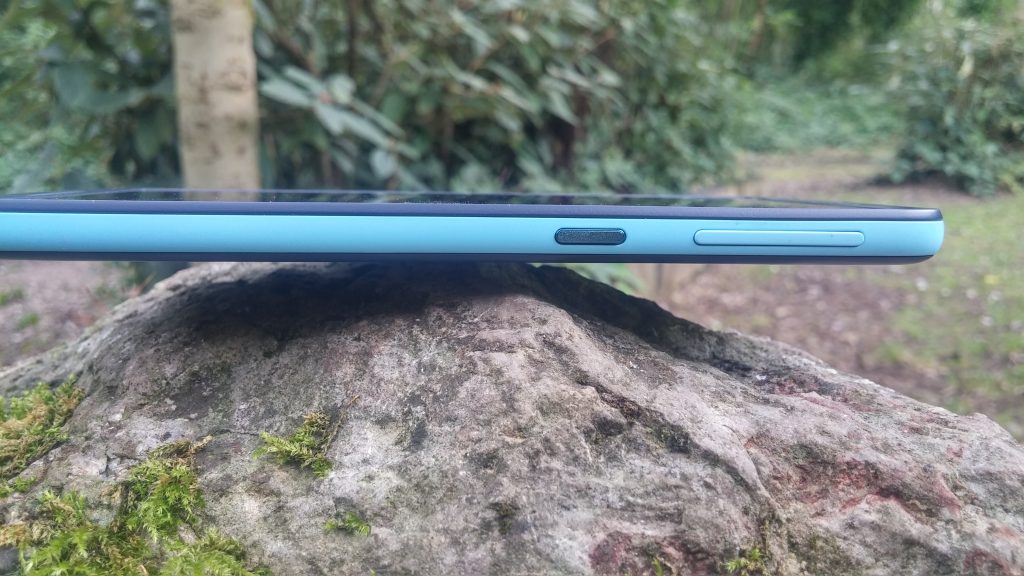 The left side of the screen, behind a flap, has the microSD slot and SIM access.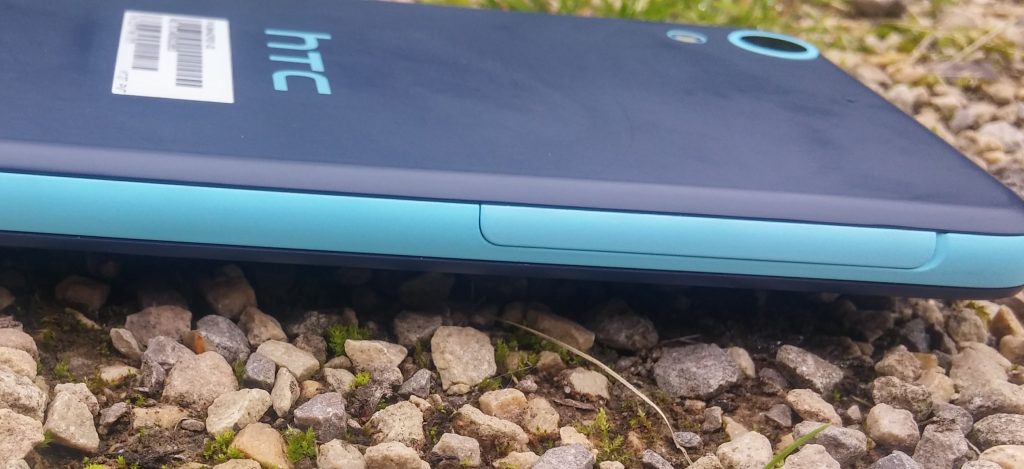 Down below, on the lower right corner, a microUSB port allows you to charge the phone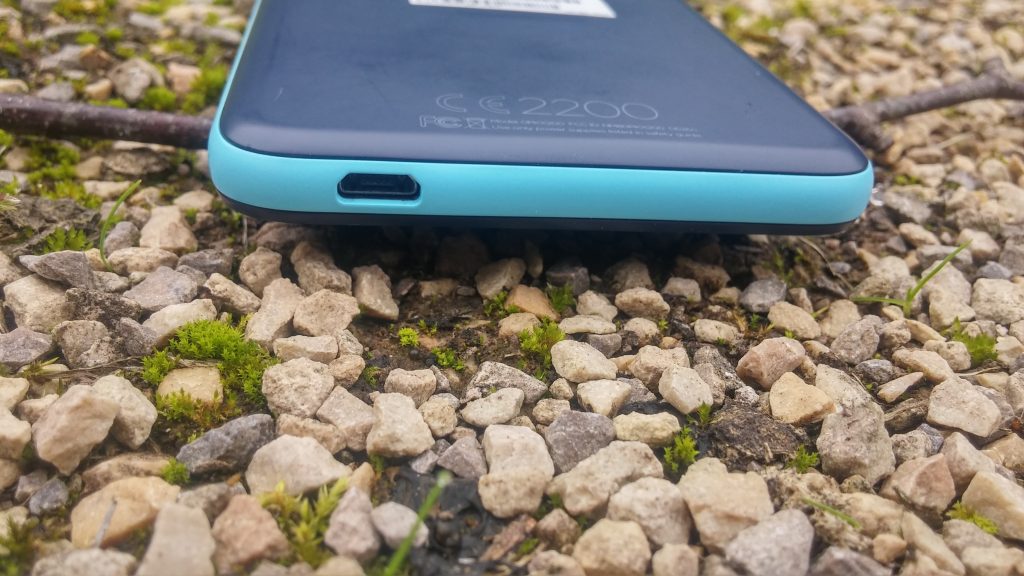 The rear panel, which isn't removable, curves in at the edges and houses the 13 megapixel camera with auto-focus, f/2.2 and a 28mm lens. I was sadly unimpressed with the images this produced unfortunately, but more on that in a moment.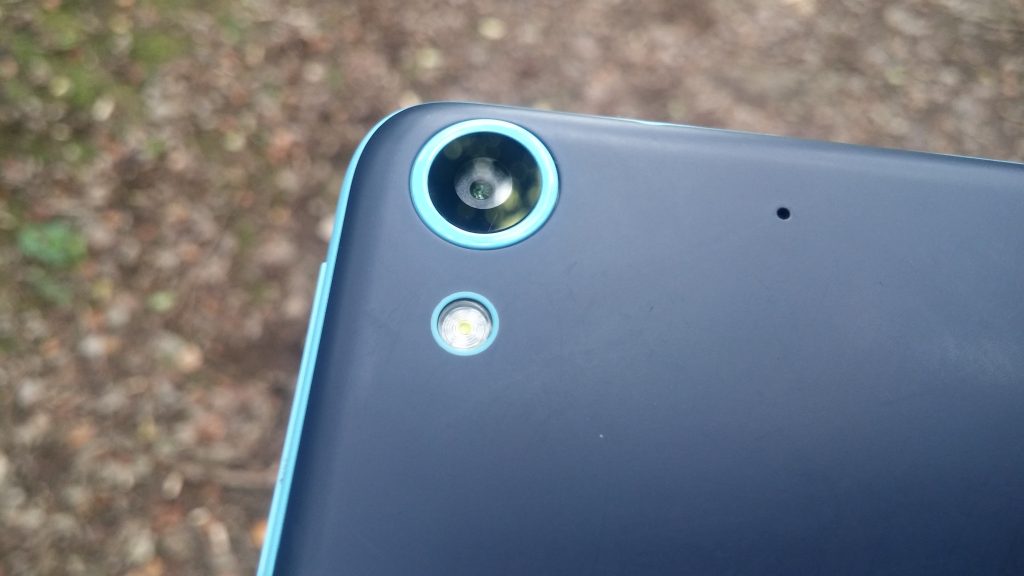 Up front we have a 5 megapixel selfie shooter with a 34mm lens and f/2.8. Both cameras do 1080p video recording.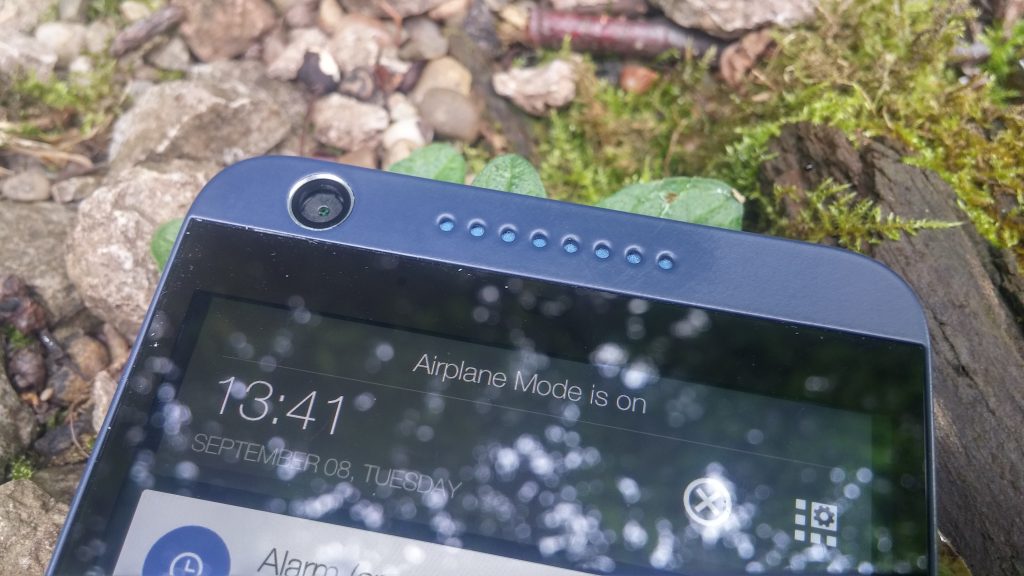 The screen you'll be looking at is 5″ 720p and, although it's not full HD, this actually looked vivid and crisp. It consumes a large portion of the front panel but does have a couple of centimetres of border at the top and bottom.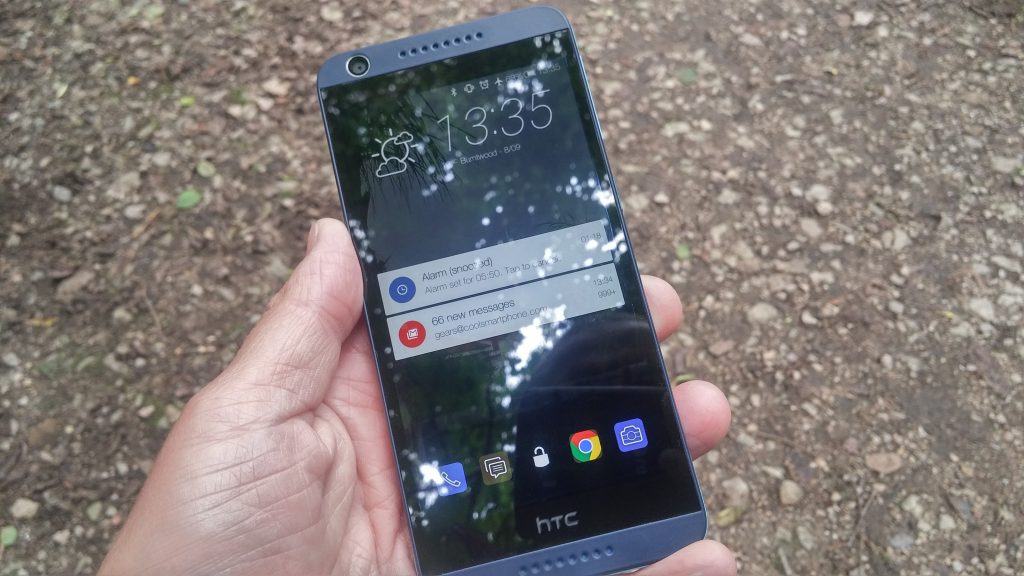 Other details include Bluetooth 4.1, WiFi, DLNA a 2000 mAh (which actually lasts reasonably well and into the evening without much hassle) and GPS. No NFC that I could see.
Inside we have the HTC Zoe system and the HTC Sense interface which have become two signature parts of any HTC handset. I'm more of a fan of the montage-making HTC Zoe system, which creates fun mini-videos from your photos and video, and I still play around with it on every HTC device I review.
The Sense system will let you create a theme just from a photo or a selfie, adjusting colours, fonts and icons to match the wallpaper you choose. I quite liked this as you can build up the themes and it seems to do a very admirable job of matching the style of the phone to my image – colours and fonts t'boot.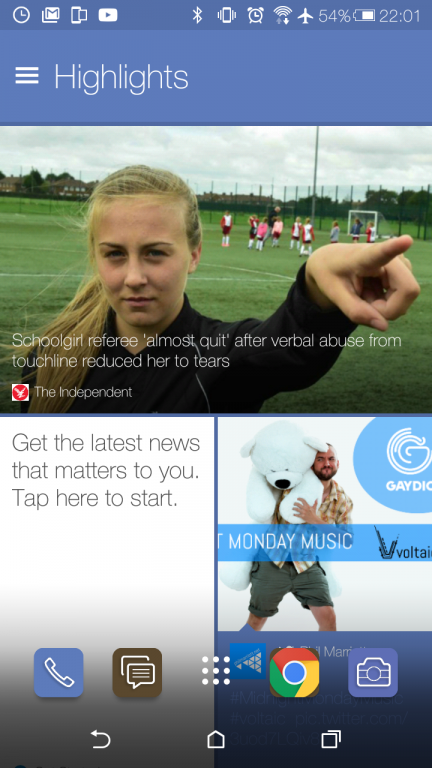 The phone runs Android 5.1 (Lollipop) and also adds the Sense 7 interface, which has the feeds, updates and BlinkFeed system. Although this is all stuff we've seen before, the automatic icon / font adjustment and the location-aware "Sense Home" system which alters shortcuts depending on whether you're at work, home or somewhere else – it's all very good.
After my time with it, I'll confess that I used HTC Zoe more than anything, and I didn't really use the other HTC additions, but a colleague picked up the phone and dived straight into HTC BlinkFeed, telling me just how much he enjoyed using it.

This being Android, you know that Google Play is on board and you know that it'll keep all your contacts, email and calendar appointments.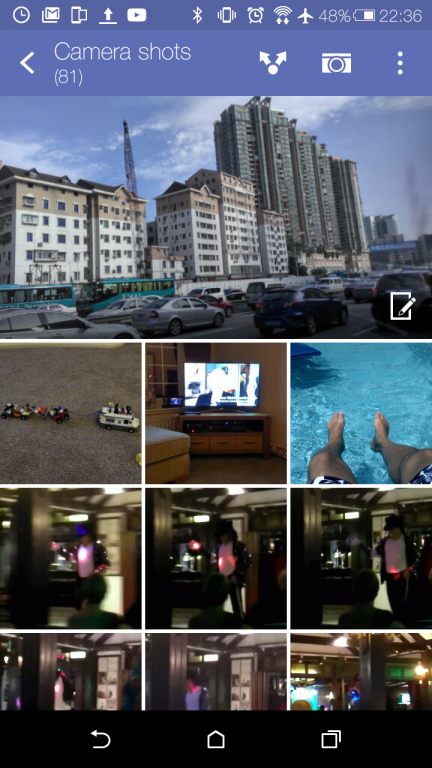 The UI operates fairly smoothly on the 4-core 1.2GHz CPU. The 2GB RAM on this device seems to be enough and I have to say that, unless you're running lots of updates in the background, it's not going to seriously hamper your usage.
Camera
The UI here is good. The options are plentiful and you can do lots of clever stuff like there's smile capture, voice capture and touch capture so that you can take a shot exactly when you want.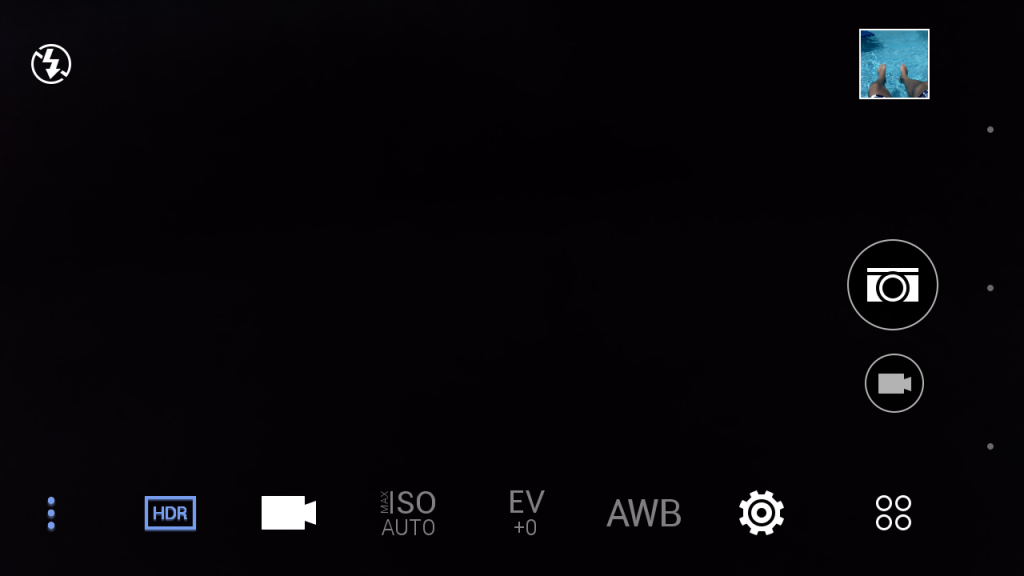 The HDR mode, when enabled, has the same pause that I found on the HTC One M9. I'm not a fan of the delay.
The 13 megapixel camera should do better at this resolution, but it doesn't. Full daylight shots with plenty of sunshine are understably fine, but anything with any degree of difficulty, seems to fall into a digitized almost pixelated image. It into the habit of taking and then re-taking photos just to be sure. Glass would totally upset the auto-focus, low-light shots couldn't involve any degree of movement and even some daylight shots, like the one of the plane below, came out blurry around the edges for no real reason.
It's a pretty terrible result and I ended up ditching the phone and switching back to another phone with a camera that had exactly the same resolution but produced pictures which were far, far better.
I've literally no idea what is happening with the camera on the 626. It's as if some sort of software post-processing attempts to help to clean the image, but fails miserably on every level if it's a low-light shot, a shot with light or dark or a fast-moving image.
Here's some example photos..

Look at the blur around the edges. The truck is in focus, but other parts of the shot seem fuzzy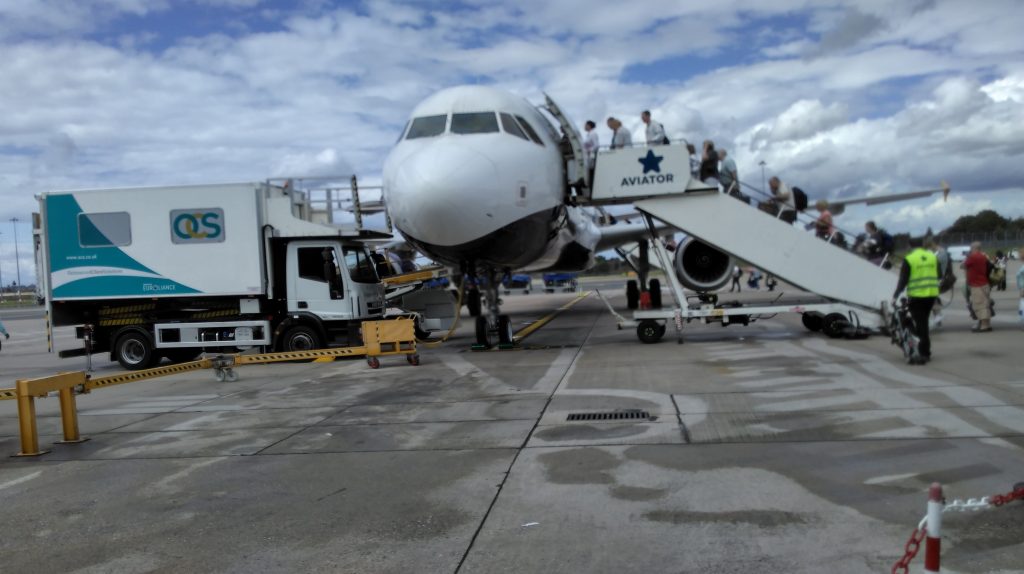 Here I had to stand totally still, and after two attempts got a shot which was better.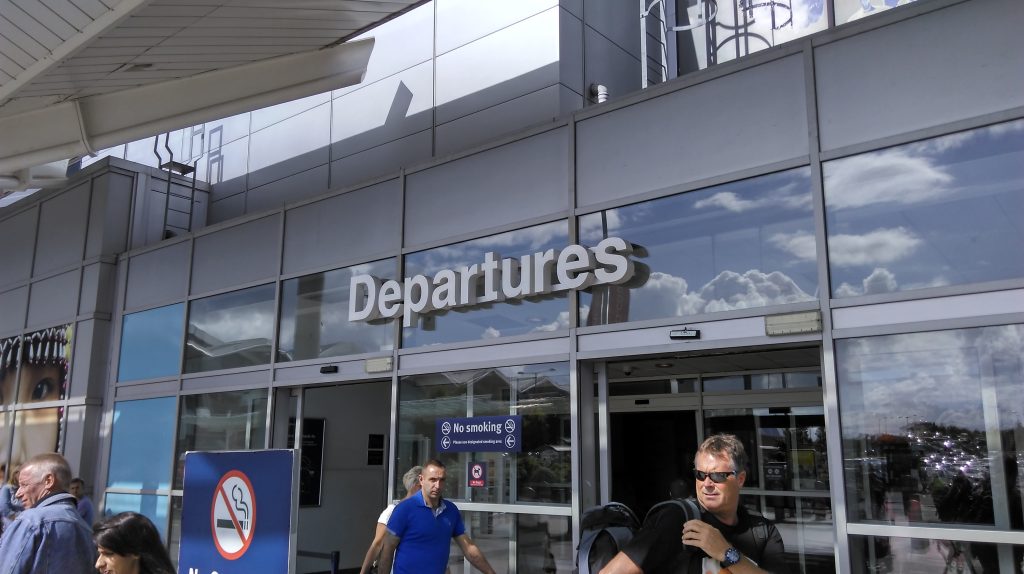 Overall
At this end of the market there's a lot of competition. The Honor handsets, the Moto G, the endless Chinese devices from companies like ZTE and Meizu. This, the Desire 626, is sadly let down by a camera which just isn't acceptable, especially if you dare to zoom.
There's a number of highlights though, including the on-board help function is particularly good. It quickly guides you through any potential problems with a helpful interface.
I also liked the Car Mode, which gave the handset a big-button interface. There's a Backup system, the clever HTC Dot View system so you can use the handset with the relevant case, a flashlight, a weather system and a "scribble" app which lets you note down any quick thoughts.
With the lack of HTC BoomSound, it's those HTC Sense UI and associated software tweaks and features that become the reason for choosing this handset, but sadly – for most people – that camera is going to be the deal-breaker when there's better handsets at this price-point.
HTC Desire 626 - Review
Camera - 6.1
Hardware - 8.8
Value for money - 8.4
UI - 8.5
8
Great software additions, great build, but lacking BoomSound and the camera just isn't good enough.