We've all seen those portable chargers. You boost them up from your wall charger, put them in your pocket and then you can transfer the charge to your smartphone to keep those much-needed tweets and Facebook updates rolling in.
However, if you stick a solar charger onto one of these you can probably leave it in the car, grabbing charge from the sun. It'll top-up the built-in battery so that you can plug it into your smartphone when you need it – sun or no sun. This is the result, in the shape of the 6000mAh Solar Bank. The portable battery charger comes pre-charged and has two microUSB outlets so you can charge up two devices on the move.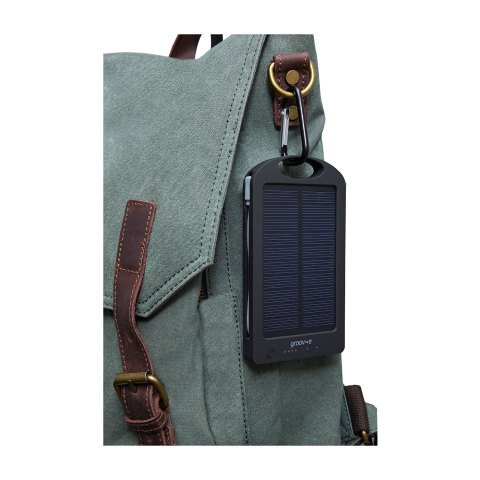 It comes with a battery indicator and a torch, plus the company behind it (they're called Groov-e) have sent us a video to show it off..
If you're interested, take a look at their website, where it's £49.99 for the 6000mAh one or on Amazon where the 3600mAh one is just £18.99.
Further details below..