To people like me, this could be a tough sell. It's a smartphone which has cloud storage – around 100GB – to keep your files on. No more running out of space on your handset, at least in theory.
Yes, there is actually storage on-board, some 32GB of it. However, the 100GB of online space gets used when your Robin smartphone is connected to WiFi and charging. It's at this point that your pictures and videos are backed up to a secure cloud, and it'll even intelligently optimise apps and silently archive those that you've not used for quite some time. It basically helps to keep your phone running smoothly, and you can get those un-used apps back at the click of a button.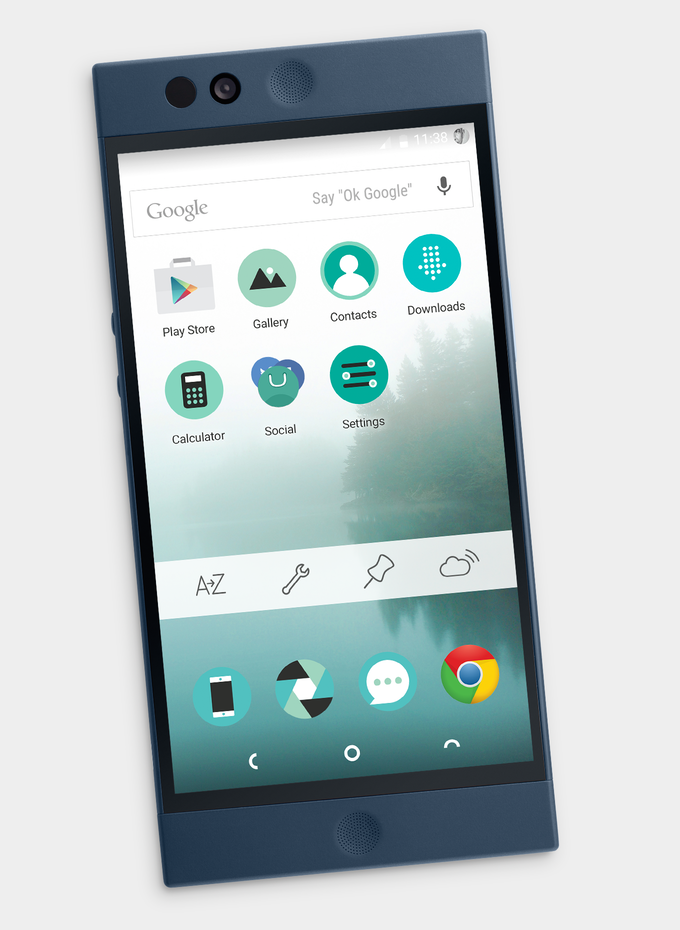 But who is Nextbit, the people behind this Kickstarter project which has already raised far more than their original goal? Well, they're well-known names who've worked on handsets like the G1, Nexus, Evo, HTC M7 and M8. People such as Tom Moss (the CEO) and Mike Chan (the CTO) have been working on Android together for years now. They're joined by Scott Croyle who used to work at HTC and some guy called Eric Lin. They've getting Foxconn to build it and the specs include..
Processor: Snapdragon 808
Memory: 3GB RAM
Storage: 32 GB onboard / 100 GB online 
Screen: 5.2" IPS LCD 1080p, Gorilla Glass 4
Rear Camera: 13MP with phase detection autofocus, dual tone flash
Front camera: 5MP 
Battery: 2680 mAh
Dual front facing stereo speakers 
Fingerprint sensor 
NFC 
Quick charging 
Bluetooth 4.0 LE WiFi A/B/G/N/AC GSM
Hmmm dual front-facing speakers? Where have I seen those before huh? 😉
At the time of writing some 2,053 backers have pledged $778,355, and only $500,000 was actually needed.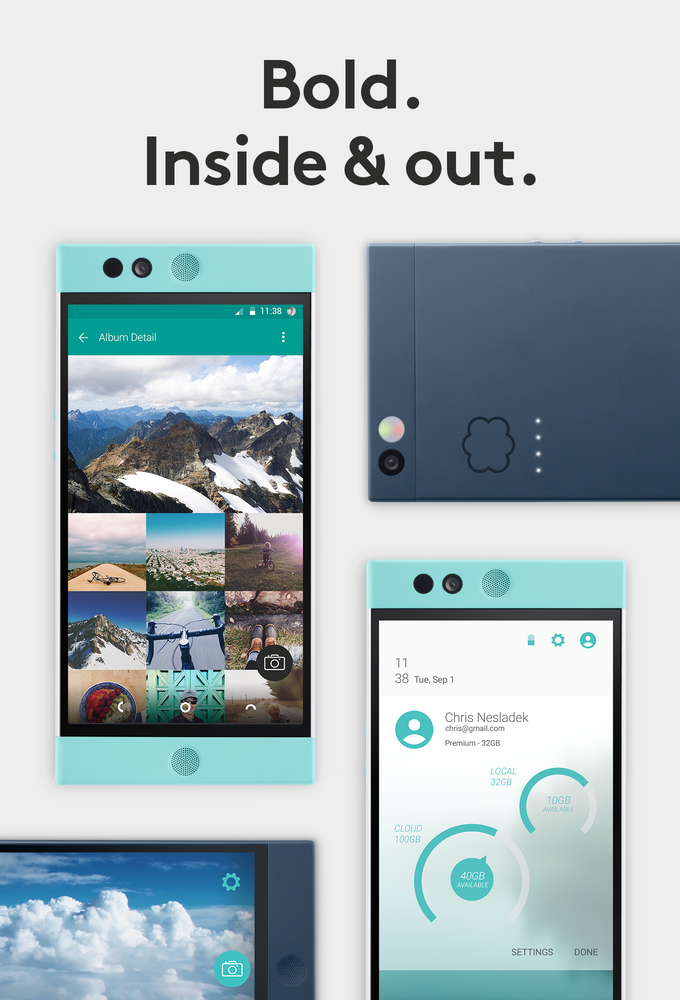 The people behind this also promise to deliver a handset which is bloat-free, stating…
Built on the newest Android, Robin will be familiar right out of the box, but you'll quickly realize it's a better experience. We like to keep things simple, and we've taken a light touch with the look and feel, streamlining everything so it's intuitive in all the ways you want it to be.

We'll do our damndest to ship it to you running Marshmallow, unless that drops after Robin ships. Then we'll do an OTA update as soon as possible.

It's designed to feel effortless — reducing clutter and increasing usability. The placement of everything is arranged so every port, button and sensor feels harmonious, symmetrical, and makes sense.

Four tiny lights on the back give you subtle confirmation that Robin is connected to the cloud and working, without interrupting. Another LED on the bottom tells you when have important notifications, even if your phone is on silent and face down on a table. With a glance, you're in sync with what matters most.
The Robin will also arrive with an unlocked bootloader and open source drivers. You can stick CyanogenMod or any other ROM if you want, and they tell us that the phone will still be under warranty – even if you brick it.
If you're interested, head to the Kickstarter page. As I mentioned at the start of this piece, having cloud storage as your main driver could be a hard sell for some, but I guess I've certainly learned to live with it on my Chromebook, so why not on a phone too? The only question mark I have is, just where is data held? I'm guessing it's not with an established player such as Dropbox, Google Drive or Onedrive..