Here at IFA there are loads of companies pitching Smart Tech in various different forms. I was able to visit one such company this morning. They are called Tado and they are starting to become very popular in the energy-conscious society that we live in.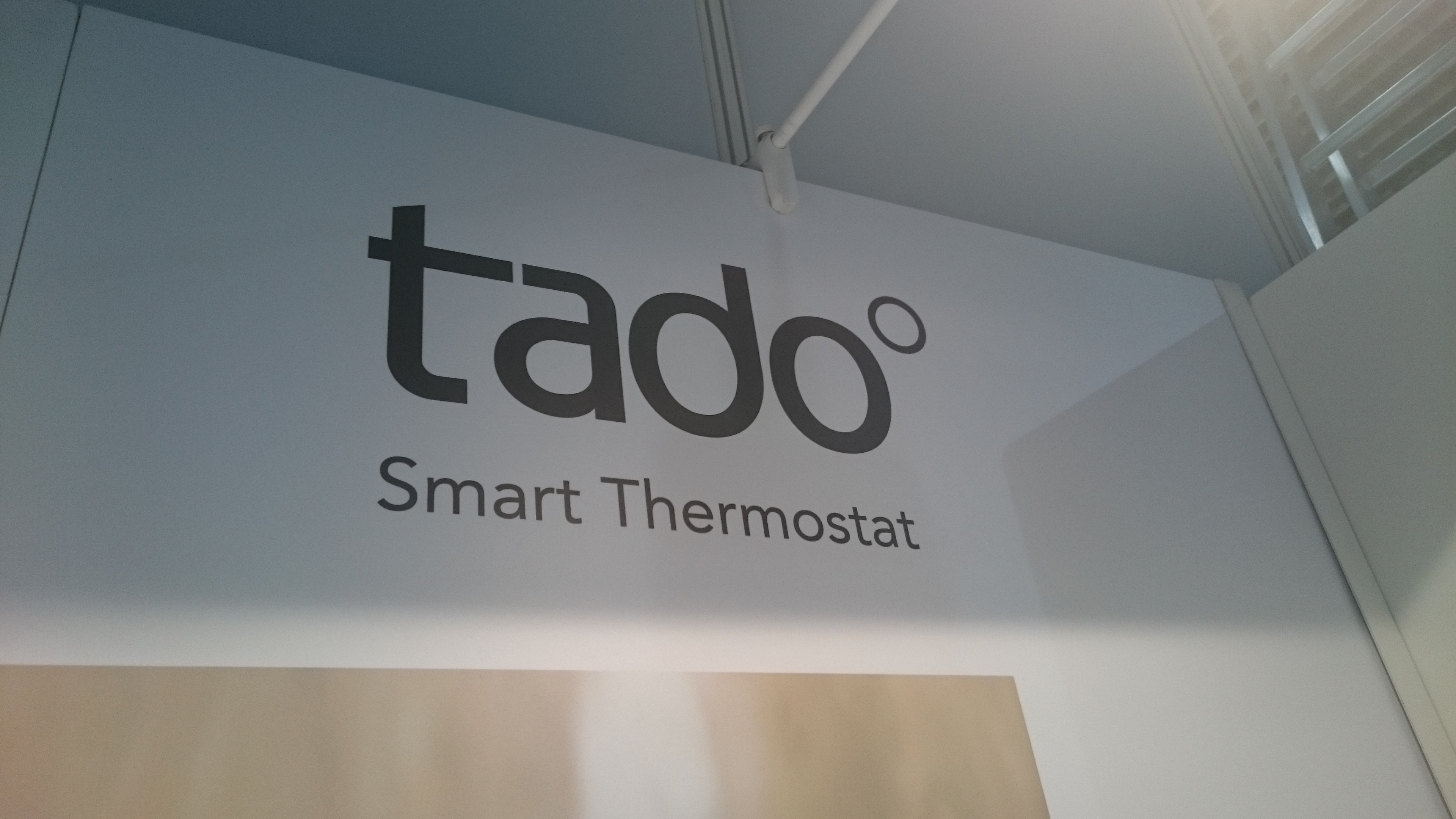 As we are all far too aware the cost of us heating or indeed cooling our homes is not getting any cheaper, and this is where we can now use tech to help combat these ever-increasing costs. Tado have been pushing the Smart Thermometer for a few years and they have now brought the Smart AC to market too. I dont think I will need it any time soon in Glasgow.

Essentially though, this new Smart Thermostat is a wireless unit that will connect up to your boiler. It lets you control the heating or cooling of your home in a few interesting ways. The first way is that you can set the app up to be location aware and, as you get closer to your home, it will start to heat your home up for you. This is accompanied by a manual mode that allows you control the heating at the simple touch of a button.
Here is acbit of an overview ..
Some research has been done by Tado and they found that two thirds of people dont know how to control their central heating properly. This is really what Tado are trying to change. The app is easy to use and the UI is very simple.
As heating systems are updated and the "internet of things" expands then they are starting to pull info in from other sources such as weather conditions etc.
The base unit costs £199 and is available from Maplin and other retailers in the UK. It can be self installed or done by your boiler installer. A setup guide is availabe on the company website.
Rhey are a pretty exciting setup and I am hoping that I can work with them to get a unit into review to test. It will mean that it is much easier for me to keep my house just the way the wife like's it, nice and toasty.