The 'Worlds First True Android PC' – The Remix Mini – has successfully concluded its KickStarter Campaign, raising $1,647,155 in funding, and is set for an October launch.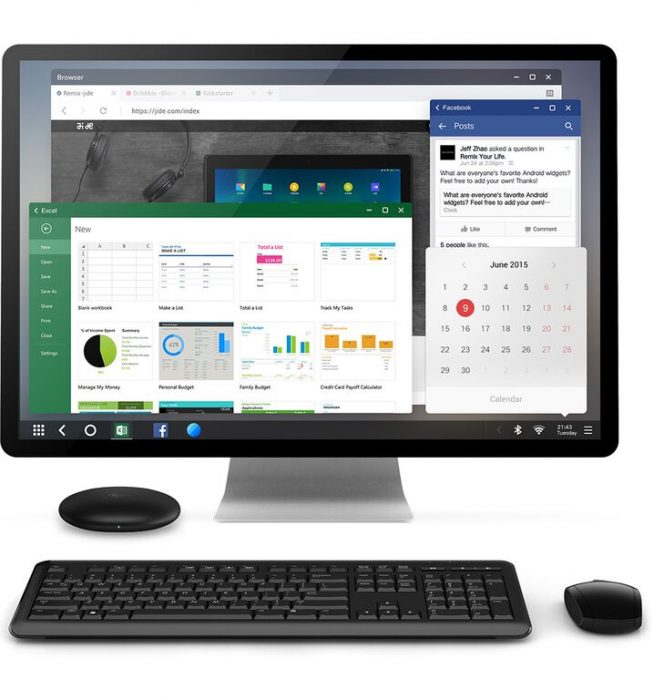 Unsurprisingly running Jide's Remix OS, the Remix Mini provides a multi-tasking windowed environment and the ability to connect the PC to a keyboard, mouse and full sized monitor. Its goal is to turn Android in to a productive workstation suitable for both work and the home.
The Remix Mini PC provides the ability to run any Android app and comes with the following tech specs:
      Processor: Allwinner H64 1.2 GHz Quad-core Cortex-A53
      Storage options: 8GB eMMC or 16GB eMMC
      Memory available options : 1GB RAM or 2GB RAM
      Size measures: 1.0in (2.6cm) x 4.9in (12.4cm) x 3.5in (8.8cm)
      Connect to HDMI monitor with Support for 4k x 2K resolution screens
      Connectivity: Wi-Fi (802.11 b/g/n), Ethernet Port, &  Bluetooth (4.0)
Taking the best features of Android and Windows, Jide has provided the following comparison table showing how Remix OS compares to a traditional OS.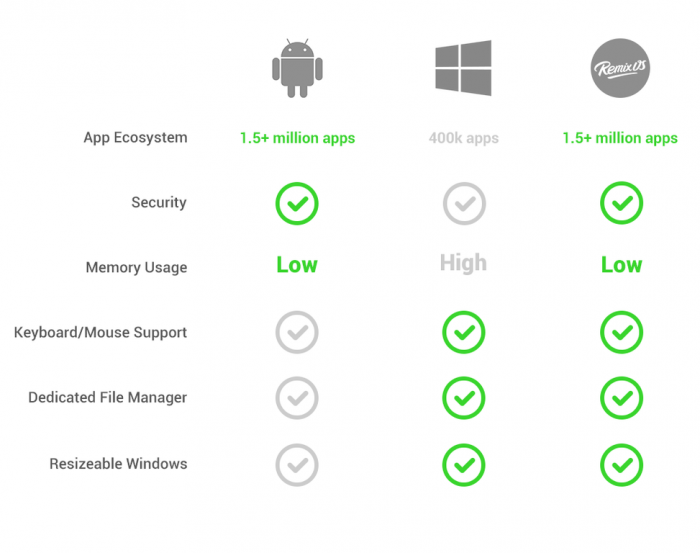 The Remix PC looks an exciting proposition for an Android based desktop solution, time will tell if the market is ready for the development.
For further information on the Remix PC visit Jide's Home Page