Something I have been seeing across the industry right now is an emergence of lots of low price flagship challengers. These come from various sources, with the most prominent of these being China.
Now, the inherent problem with buying from China is what then happens when it goes wrong, as it is technically a "grey import". In truth you don't really have much recourse with these Chinese devices; it is safe to presume that you are buying them without a warranty. That's at least how I see it anyway.
So what if you want a low price flagship, but actually want a warranty to fall back on if needed? Well at the moment there are a few options, but one that has been garnering quite a bit of interest stateside has been the Idol 3 from Alcatel.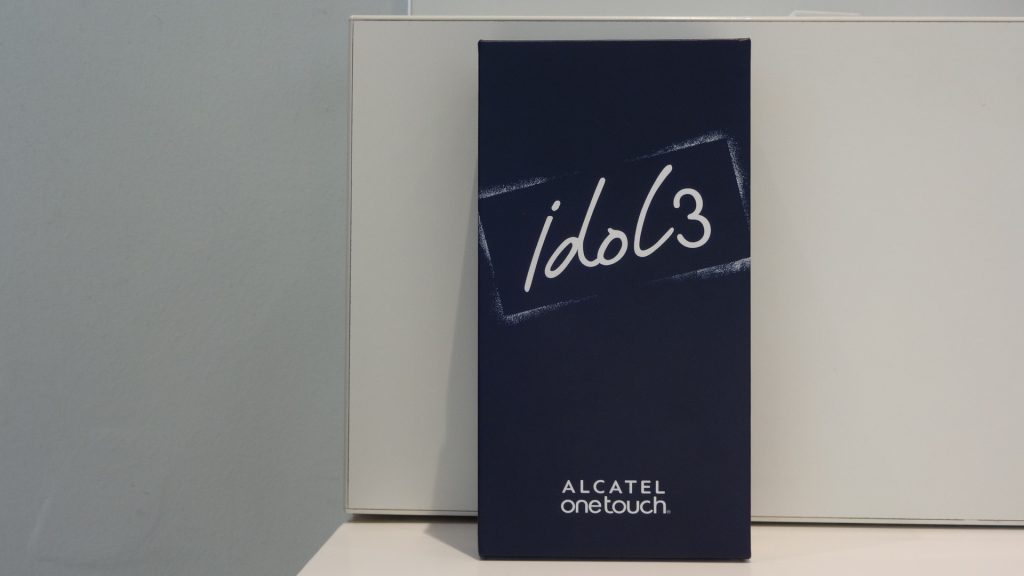 It is part of their OneTouch range and is a definite flagship in their family of phones. I have been very keen to review one so Alcatel sent me one of the 5.5″ versions over, and I have been using it for the past few weeks. You can buy the model that I'm reviewing here from Amazon for £183, and its little brother (which has lower specs) for £179.
Let's dive into the review and see what it is that makes this such an appealing offering for those on a budget.
First, for those of you who missed it, here is an unboxing of the phone from when I got it a few weeks ago…
Specifications
Dimensions – 152.7 x 75.14 x 7.4mm
Display – 5.5-inch FHD 1920 x 1080 IPS, 16M colour display, OGS full lamination, Capacitive multi-touch 5 points
Android 5.0.2 Lollipop
Network – GSM (850/900/1800/1900) UMTS (850/900/1900/2100), LTE FDD (Bands 1/3/7/8/20)
Qualcomm Snapdragon 615 Octa Core (1.5GHz + 1 GHz)
Connectivity 802.11 a/b/g/n, Bluetooth 4.1, NFC
Rear camera 13-megapixel with autofocus, Fast face focus, LED flash, 6x Digital zoom, HDR
Front camera 8 megapixel
Storage – 16GB internal (10GB available to user), microSD
RAM 2GB
Battery 2910 mAh
FM radio RDS, Light sensor, Proximity sensor,  Technicolor image enhancers, Hi-Fi, 3D audio effect
Design
It has to be said that I really do like what Alcatel have done with the design here. The phone certainly feels like it is worth more than the £199 price suggests.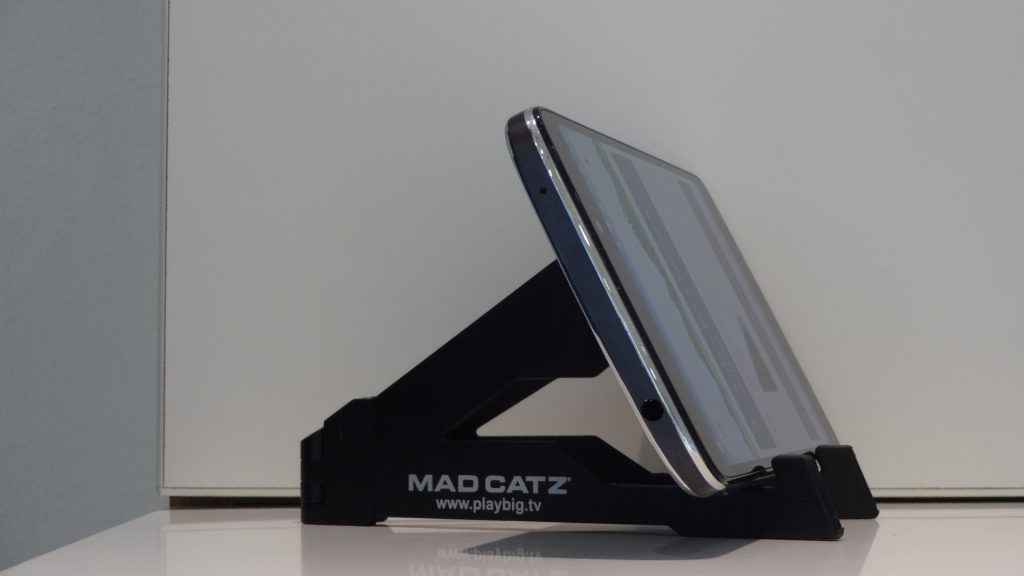 Up front, we have a glorious 5.5″ display with a 1920 x 1080 resolution and a PPI of 401. The bezels are kept to a minimum and the screen sits proud of the two speaker grills that flank it at either end.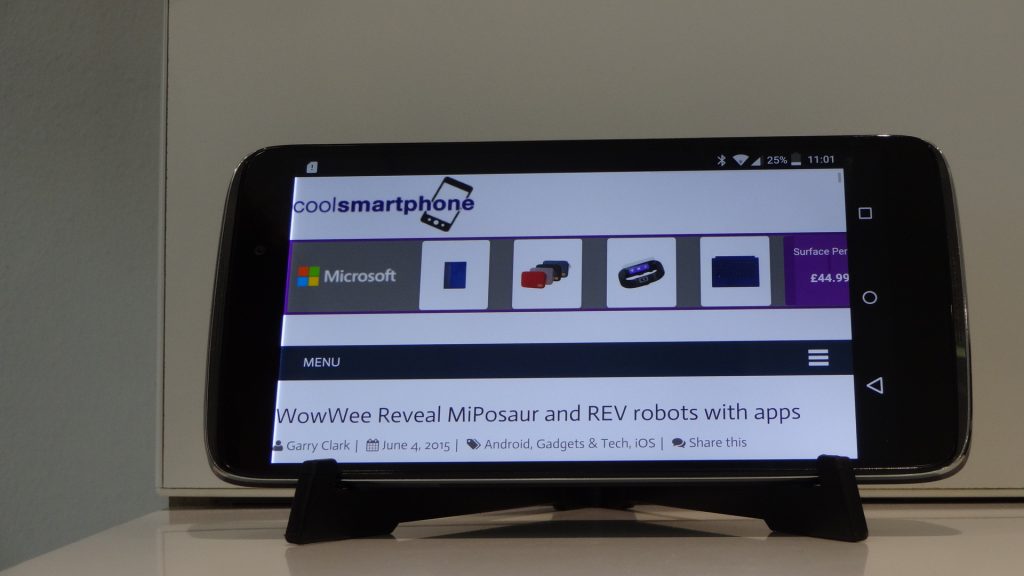 The two speakers grills do actually contain speakers (unlike my statement in the video) and they are both punchy and loud. There are also pinhole mics at both ends, but more on those later.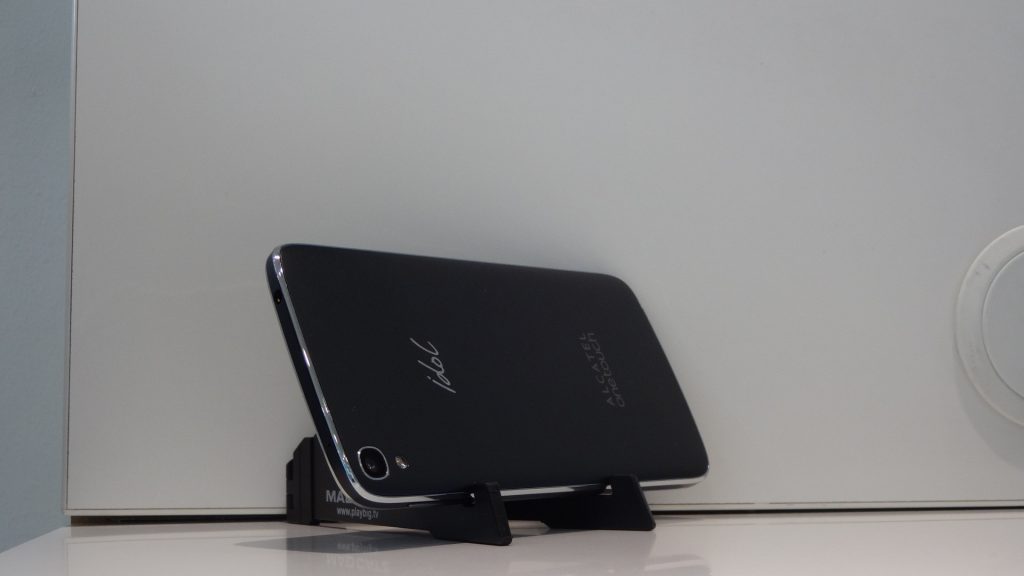 On the back is a 13 MP camera which is of OK performance and this is supported by a LED flash. At the bottom is the Alcatel branding and in the middle the Idol logo.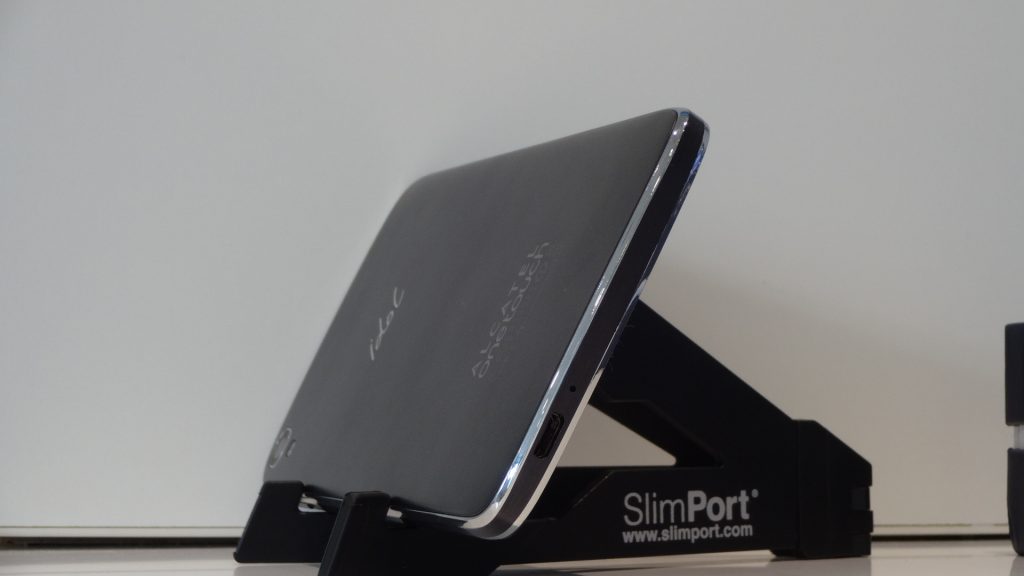 On the base of the handset is a microUSB charger.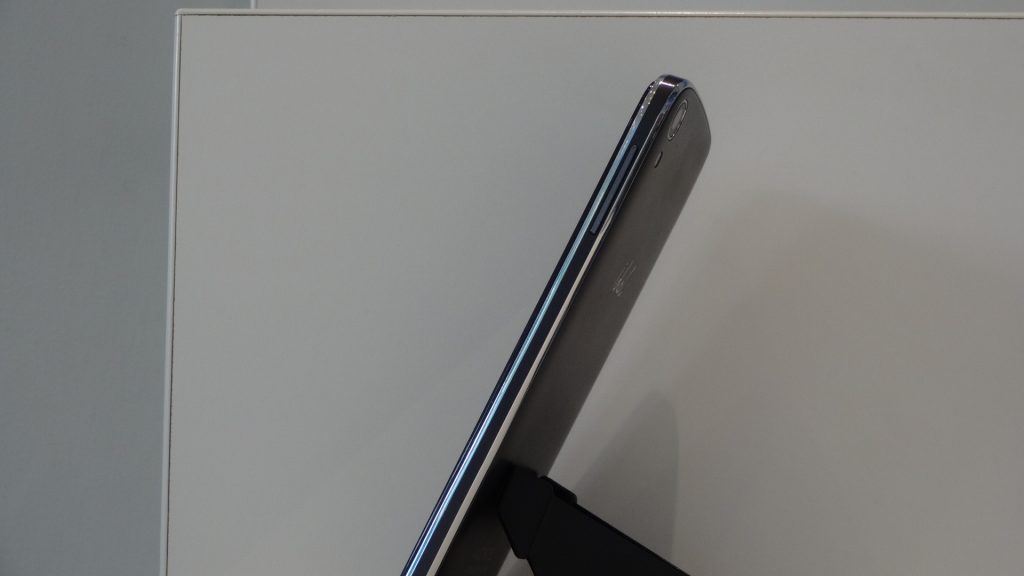 Along the right hand side is where we find the volume controls.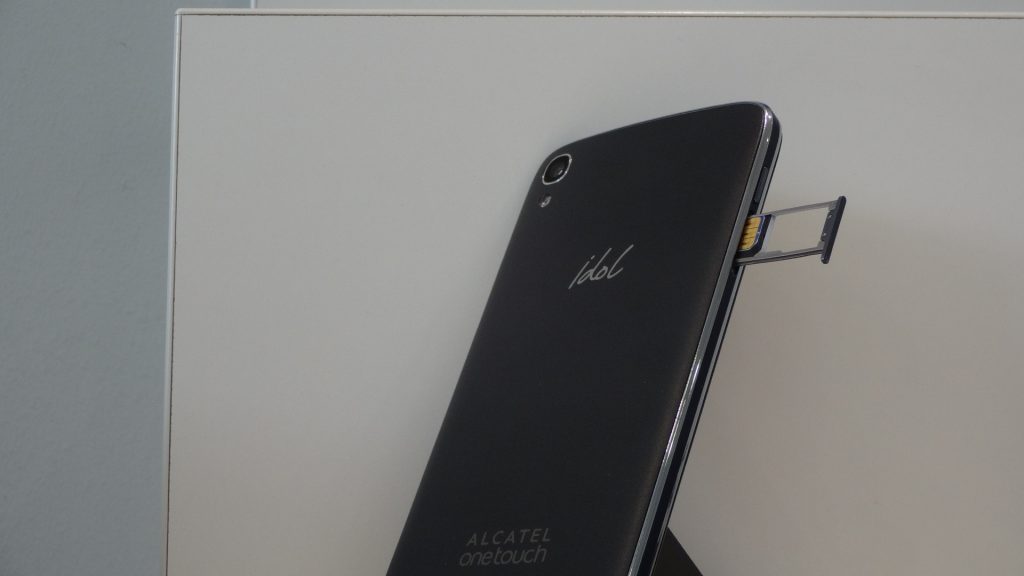 On the left we find the power key and also the combo SIM and microSD card slot. We are seeing more companies adopt this method of deploying SIMs and memory, and it makes perfect sense as it stops the need for more openings into the phone's body.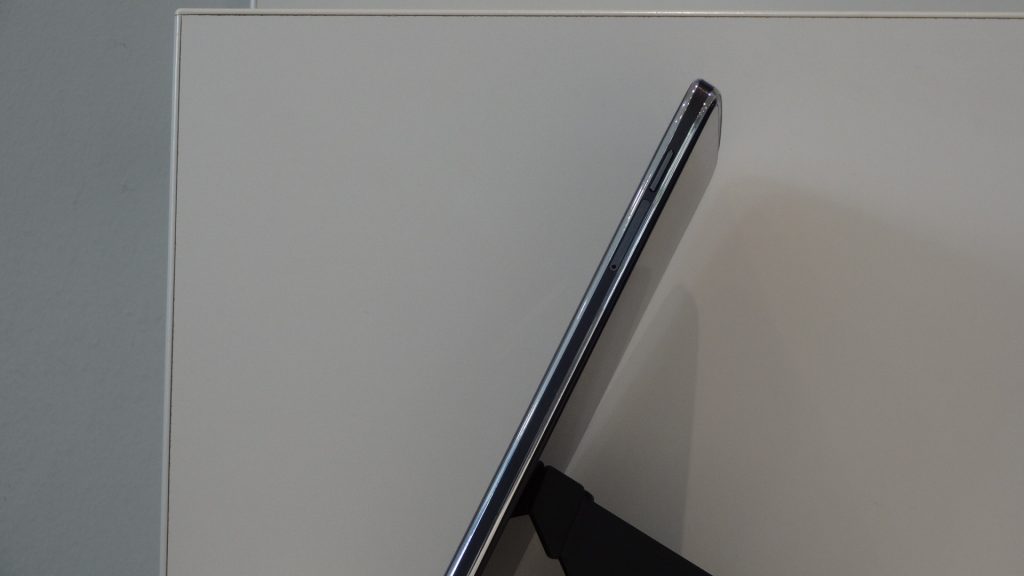 Around the edges of the phone is a chrome strip below the screen and on the back panel, this gives the phone a very classy look.
Hardware
The chipset powering the phone is a Snapdragon 615 and it is supported by an Adreno 405 graphics chip which performs very well and didn't show any serious issues all in use. Occasionally if I was doing some heavy multi tasking I would see a glitch or two appearing, but I even notice these on phones powered by the Snapdragon 8xx range so this is not anything to worry about. In daily use you will have no major issues. There is an easy option for clearing all the running apps and this does help to free up some clock speed. I found that the battery was reliable and it would get me through the day without too much bother. When used less intensively, I was able to actually get 2 days out of it. This is in part down to the Snapdragon 615, which sips at the power unless it really needs it. It's also helped by the fact that we have a 2910mAh battery on board, although it is sealed and cannot be easily replaced.
Overall I am very impressed with the build of the phone. It hasn't shown any creaks or groans in the time I have had it and it has stood up to whatever I have thrown at it. In fact I would go as far as saying that if I was given this as a phone by a friend or family member, I would be pleased.
Software
So it has nice hardware, but what about the software – is that any good? In a nut shell, yes it is… with a few very minor caveats. I have made a little video to show off the software, warts and all.
So with the exception of a fairly large amount of bloatware the software is quite clean. The launcher that is being used by Alcatel is not that bad, but to be fair I replaced it with the Google Now launcher almost instantly as I am just not a fan of launchers on phones or tablets. It does have a slightly annoying issue that when you use an alternate launcher, it resets to the default one upon reboot.
Camera
I was able to get some test shots with the camera and I have included these in a gallery below for your viewing pleasure. I found that the interface was easy to use and the the pictures were of reasonable quality. Whilst it is not up there with the snappers found on the LG G4 and Samsung Galaxy S6, it is very competent.
I was using the Xperia Z3 as a comparison for these pictures in Superior auto. The pictures produced have a nice depth of field and colour to them as can be seen in the close-ups of the flowers. The Idol 3 did seem to be a bit quicker in its shot to shot time over the Z3 and some of the Z3 pics do seem to be a bit washed out, dare I say over-exposed. I have noticed this to be quite common on the Z3. It is in dark conditions though that the Idol 3 struggles the most, as can be seen in the picture of the bird table. The Z3 just seems to pull in more light.
Conclusion
I have been very impressed with the Alcatel OneTouch Idol 3 5.5″. I think the package that you get for the money spent is awesome, and if you are looking for a mid-tier handset at a fraction of the cost of some of the bigger more expensive players, then it is hard to over look this device. Competitors do include the Xperia M4 Aqua, but that has got a smaller screen and all importantly, much less in the way of usable memory which limits its real world use.
So please don't dismiss this phone, as it is a true rose amongst the thorns.
Alcatel One Touch Idol 3 5.5 - Review
Design - 90%
Hardware - 91%
Software - 84%
Value for money - 98%
Camera - 75%
Avery good and well specified device that has a unique talent at a bargain price. Catch it while you can.